Spring in China: Fun Things to Do With Your Date
Spring in China is like no other: the weather is warm, and there are fewer tourists around. China also transforms into a seemingly massive and beautiful garden, thanks to its lush sceneries, colorful flowers, and fresh leafy hues.
Whether you wish to take in the country's beautiful landscapes or get a glimpse at their intricate culture, spring in China is an ideal time to go.
To make the most of your stay, we rounded up the things to do and places to go in China. We also added a brief detail on what spring in China looks and feels like for context. Take inspiration from our guides to enjoy your vacation with your date!
Spring in China—what it looks like
People in China celebrate a seemingly endless number of festivals. Among which is the recently-marked Qingming Festival or the Tomb-Sweeping Day (April 3–5) and the upcoming May Day (May 1–5). Arguably, spring in China is among the most beautiful time of the year.

The weather in China in spring is also unpredictable—it varies at the time of the day or the region. Generally, though, the country experiences mild or chilly winds with rain showers here and again. But, the best thing about spring in China? The cherry blossoms!
Besides famous festivals, weather, and cherry blossoms, spring in China is also a must-awaited time for travelers. That is travelers who wish to see the country sans the flock of tourists, cold weather, or high holiday prices.
Things to Do and Places to Visit in China in Spring
1. Wander in Beijing and watch cherry blossoms
Get the most out of Beijing and see it transform into a beautiful city during spring. See the Beijing cherry blossoms in urban parks like the Yuyuantan with your date. The cherry trees in the Yuyuantan Park sit among 199,500 plant species, which first arrived in 1973 as the Japanese government's gift.
This famous park in Beijing also hosts a cherry blossom festival, gathering thousands of tourists annually. However, the date of the festival varies each year—they typically celebrate it around late March till the end of April.
2. Go on a stroll at Suzhou
Watch classical Chinese gardens, pagodas, and rivers come alive in spring when you visit Suzhou with your date.
Marvel the exquisite harmony of nature, culture, and artistic architecture. Take a stroll at the Linger Garden, where you can see perfectly carved begonia flowers. Or, you could take in the Chinese culture when you visit the Humble Administrator's Garden, Yunyan Pagoda, and Tongli Water Town.
If you're a sucker for warm water springs, stop by Zhouhuang Water Town. The countryside scenery is more idyllic, thanks to the golden rapeseed flowers and warm sunshine.
3. Channel your inner poet or artist in Hangzhou
After Suzhou, take a two-hour drive to Hangzhou.
Loved by poets and artists for centuries now, Hangzhou is a must-visit if you want to unwind and replenish your creative juices. This serene paradise also brings out ordinary people's inner poets (or artists) upon seeing the alluring sights of West Lake and Spring Dawn at Causeway.
Hangzhou is a romantic sanctuary, perfect for you and your date's lakeside promenade. You can also admire the blossoming flowers, green willow drops, and the soothing breeze of the lake while going on a boat ride.
If you wish to learn more about their culture, take your date with you to the Lingyin Temple. You can also go to a local tea village where you can physically see the terraced tea plantation, pick the tea leaves yourselves, and make tea afterward.
4. Bike atop the Xi'an Cty Wall
If you and your date are a sucker for all things ancient Chinese culture, don't miss out on the chance to visit the Xi'an City Wall.
The Xi'an City Wall is one of China's oldest, largest, and most well-preserved stone walls. Located in the city center, Xi'an boasts four different gates built to defend the townsfolk from foreign invaders.
See the entire wall and surrounding areas by renting a bike with your date. Rent the tandem bikes to add a splash of romance to your brief and smooth excursion.
5. Celebrate traditional holidays of China's ethnic minorities
Again, spring in China is bountiful. See China differently when you and your date celebrate Chinese ethnic minorities' traditional holidays.
Among the most popular traditional holidays are the recently concluded Water Splashing Festival and the upcoming Sisters' Rice Festival. The former is observed by the Dai people of Xishuangbanna, while the latter is by the Miao minority group of Guizhou Province.
6. Take in the essence of Shanghai's the Bund
The Bund or Waitan is a waterfront area and a guarded historic area in Shanghai.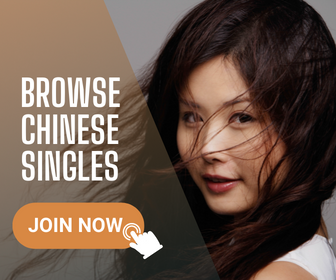 Stroll around the Bund and revel in arrays of noteworthy architectural sites compounded with modern skyscrapers. European buildings, stylish designer shops, restaurants, art galleries, coffee shops, and classical gardens are also seen in the district. There is also a pedestrian zone and boardwalk where you and your date can hang out.
Adjacent to this historic district is the Huangpu River, where both of you can enjoy the dazzling nightlights of the cityscape.
7. HHWW through the yellow fields in Wuyuan
Once spring comes rolling around, ice in most grounds in China starts thawing. The temperature then starts warming up, allowing for hectares of bright-yellow rapeseed flowers in Wuyuan to begin blooming. The picture-perfect scenery in springtime in this ancient Chinese county makes it the most-visited and favored by landscape photographers.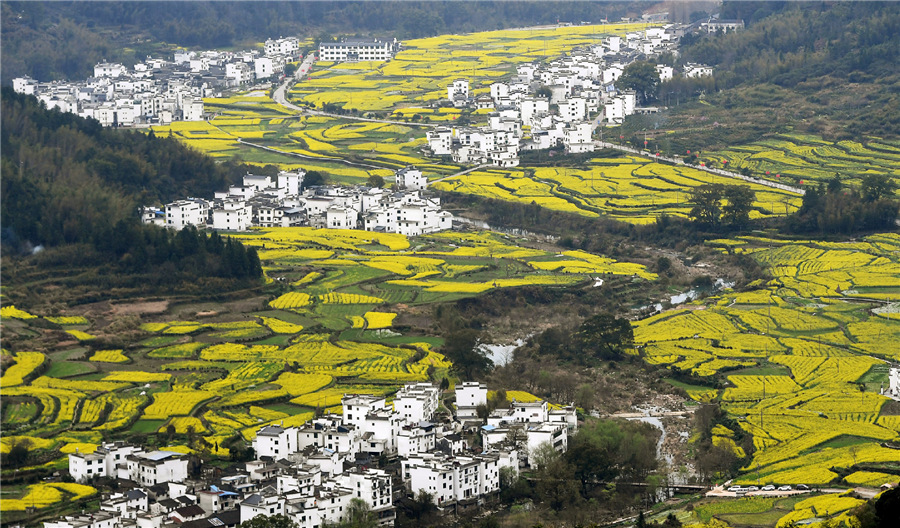 Wuyuan, no doubt, sketches a serene and dreamy hideaway sanctuary. As such, take a walk while holding hands with your favorite person in this tranquil haven.
Finally…
Preparing all the necessities is crucial with such natural and breathtaking spectacles happening in spring in China. Prepare your travel itineraries, bring extra personal essentials, and take note of the local health protocols. Most importantly, make your reservations now so you won't miss out on any of the enchanting sites we rounded up for you!