How to Celebrate Chinese New Year in America
Chinese New Year in America has always meant an exciting day of merrymaking and reunions. Although this year's celebrations may be slightly different, it doesn't mean it's any less exciting. Communities and Chinatowns in the country still prepared entertaining activities to welcome the Year of the Water Tiger warmly.
Whether you're here simply to learn a thing or two about the Chinese culture or are doing it to understand your Chinese date better, you're at the right place. Get golden ideas of how the Chinese enjoy the New Year below: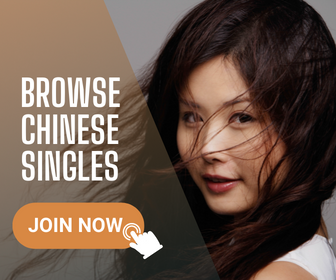 Significance of Chinese New Year
The Chinese New Year is far more than a holiday represented by sticky desserts, red and gold decorations, and dragon dances for Chinese Americans. It is a lovely season for family members from all over the world to reunite over a hearty meal, trade ang paos, play traditional Chinese games, and ring in the new year. Most importantly, it symbolizes renewal and hope for a beautiful and prosperous new year ahead.
Chinese New Year in America is a touchstone that links Chinese Americans with their roots. For the younger generations, the Chinese New Year is their means of understanding the elder's traditions—something they might have lost touch on upon migrating to the US.
How do Chinese Americans celebrate the Chinese New Year in America?
People in China celebrate the Chinese New Year the entire week as they're given a week off for holidays. But, it's a little different in America. Chinese Americans mark and confine the whole celebration to one night of feasting simply because it isn't a big deal in the US.
1. Reunion with hearty food spread
For many families, Chinese New Year in America is the only day they can gather around the table and make absolute merry. So, they prepare a delicious spread across the table, from sticky rice desserts to hotpots.
There isn't one specific food to place on the table, but ultimately, they must effectively express their love and appreciation for all family members. (If this isn't meaningful and sweet enough, we don't know what is.)
2. Tuning in to holiday live broadcast from China and gift-giving
After the feast, Chinese American families gather in the living room and watch a satellite show from China that broadcasts the Chinese New Year. The most-watched during the new year is CCTV's Spring Festival Gala. While watching the show, others give out ang paos—red envelope with money insider, preferably something that ends in even numbers—to children.
3. Mini-games (or parties) and watching fireworks display
Many Chinese elderlies also play the mahjong while waiting for the clock to strike 12 on Chinese New Year in America. Others even host fun midnight parties. At midnight, nevertheless, people go outside or turn on their televisions to watch live broadcasts of firework displays.
Famous Places in the US to Go to During Chinese New Year
Chinese New Year in America is often a fun experience—if you know where to go to. While there are some festivities and parades nationwide, particular places in the US go big during the holiday. These are the top five places that we gathered:
1. Boston, Massachusetts
Boston is known to have the third-largest Chinatown in the US. It's also the remaining Chinatowns in New England. Hence, people in Boston go big during the Chinese New Year.
The massive celebration and typical Chinese New Year parade always dons the city in bright red decorations. Colorful costumes, dragon dancers, drums, and firecrackers usually fill the city streets during these times too.
There are also colorful displays and decorations at the Franklin Park Zoo to help Chinese Americans enjoy Chinese New Year in America better. There are even annual flower shows at pop-up markets nearby. The Pao Arts Center also hosts free family activities pre-covid.
2. Chicago, Illinois
Chicago hosts one of the grandest Chinese New Year celebrations in the US.
Typically, they prepare beautiful lantern festivals at The Art Institute of Chicago for everyone to see and enjoy each year. And, a soul-satisfying Chinese New Year concert held at the Chicago Symphony Orchestra follows. It has, of course, featured Chongqing Chuanju Opera and the Zhejiang Symphony Orchestra.
Nonetheless, there is usually an acrobatics show accompanied by traditional Chinese music.
3. Honolulu, Hawaii
Meanwhile, Honolulu takes Chinese New Year to a more beautiful dimension through their Narcissus Queen Pageant. The Chinatown in the area also hosts two weeks of family-friendly activities, including fireworks and a nighttime festival.
Honolulu, Hawaii, has one of the most unique Chinese New Year celebrations in America as their festivities are primarily traditional. The first Chinese immigrants in Hawaii were Captain Cook's crew members.
4. New York, New York State
If you wish to experience a next-level Chinese New Year in America, be sure to go to a Chinatown in New York City.
The Big Apple is also a popular destination during Chinese New Year as they always host spectacular parades, grand firework displays, and martial arts demonstrations. There are also traditional Chinese street foods sold at stalls during the holiday. Sunset Boulevard, Queens, and Brooklyn also host equally exciting celebrations each year.
5. San Francisco, California
While many don't observe the holiday, Chinese New Year in America has always been a big deal for the Chinese Americans living in San Francisco. It could be because Chinese Americans in San Francisco have been celebrating their culture and traditions since 1851.
Since then, San Francisco has showcased Chinese New Year spectacle staples like lion dancers, gongs, and acrobats. Chinese restaurants also serve the best dim sums and spring rolls during the holiday. They also host pageantry like Honolulu through Miss Chinatown USA—winners are crowned at the end of the procession.

Xīn Nián Kuài Lè (Happy New Year)!
While traditions vary between regions or families, the Chinese New Year remains significant for many Chinese locals and immigrants. Many take it as an opportunity to pause on their busy lives and make time for their loved ones. Finally, and perhaps most importantly, the holiday is an ideal time for Chinese American citizens to remember their Chinese culture and ancestry.