The Captivating Singaporean Dating Scene You Should Know Of
The Singaporean dating landscape is not easy to cross, especially in today's time when nonchalance has become a trend. Younger generations nowadays find it sexier to appear indifferent at first sight. With this, dating someone from another country makes it even more challenging with all the cold facades and unspoken rules to boot.
Making your interethnic relationship survive will become a battle of patience and humility in one way or another. And, when you're sincerely up for it, you will need a great deal of studying to understand them better.
If you found yourself drawn to the Singaporean dating scene, here are some tips that can help kickstart your love story.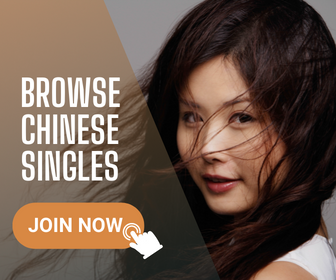 Singaporean Dating Norms and Culture
When dating a Singaporean single, try to understand the following:
1. Family, Education, Career, and Love—their life priorities in order
The Singaporean dating arena, just like any other country's, is unique. They have dating nuances that are distinct to them alone.
Singaporean society has a perfect blend of Western and Asian values. In turn, this influenced the customs that surround the Singaporean dating landscape. One of the initial facets of the Singaporean dating culture that you need to understand is their top priorities in life: family, education, career, and love—in that exact order.
Older generations raise younger ones in a society where a satisfactory educational performance means getting a good job after graduation. Which, will then attract a good spouse down the road. If they fulfill that, they already feel successful—while failure to do so meant shame, especially in the family's eyes.
2. Singaporean's view on love, work, and hookups
Singaporeans are a workaholic bunch, so they don't have much time in their hands. When you get to know them, you'll find they are very committed to their careers.
Of course, this doesn't mean all Singaporeans are the same. Others just tend to seek companionship in their own time. But, it tends to be a delighting and fulfilling one when they do.
On this note, Singaporean singles are intrinsically conservative: many values the sanctity of marriage. Nonetheless, some locals are a little more liberated now.
The Singaporean dating landscape, in fact, has two classes. The first ones enjoy casual, no strings attached, short-term relationships. Meanwhile, the second class wants to be in a loving and committed relationship. That is, provided that the person they're hooking up or vowed to dedicate their life with fits the bill.
All these only mean that Singaporean singles can be a practical bunch. They want to think about what lies ahead and prioritize the life of their future families.
3. Qualities Singaporeans look for in a partner
Again, Singaporeans value their career attainments. When looking for someone to share their lives with, Singaporean singles want someone smart, with a stable career, and sound financial status. They also look for a clean and presentable partner with the physical features they like.
These markers that Singaporean singles look for in a partner do not suggest that they only want superficial qualities. When settling down, they also crave love, passion, and commitment from someone.
Tips When Dating a Singaporean Single
1. Have an open mind
Dating someone you do not share the same language or heritage with could be a hit-and-miss affair. This is why an open mind is essential in any interethnic romances.
When dating a Singaporean single, be understanding. Ditch your bad judgments and presumptions outside the door and leave enough room for respect at all times.
2. Mind your manners
Regardless of nationality, respect towards your date and situation is the ultimate rule in any dating guidebook.
You should be at your best self when dating a Singaporean single. Being polite with the restaurant staff is also an excellent sign of courtesy. Flirting with other people in a restaurant or coffee shop or being boorish would make you less attractive to your date.
3. Be interesting
Always keep a great conversation when dating a Singaporean single. Regardless of gender, try to initiate discussions to keep the ball rolling. Remember that Singaporeans are innately reserved, so making them open up and show their genuine selves would be challenging.
4. Show the real you
Being adorable doesn't mean showing a different side of you. Have a clear boundary between putting your best foot forward and being downright pretentious. Treat your Singaporean date right, and be sure to show your true self while you do.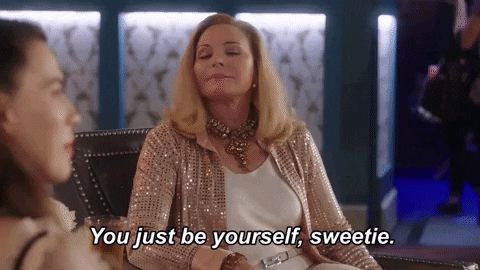 Although 'harmless lies' could be safe from the get-go, these practices tend to end badly. And, this always goes true for couples that started their love story online. Lies shouldn't be part of your relationship's foundation. Both of you deserve a kind of love that is honest and nurturing.
5. Find out your date's preferences
Opposites don't attract—that's contrary to what they claim about love. Instead, couples that share the same interests tend to last longer. Like-minded people tend to bond faster, and their mutual interests typically make the bond grow stronger and deeper.
So, when looking for your perfect person, choose someone that speaks the same likes and dislikes as you do. Knowing which topics to talk about and which ones to avoid are way easier, don't you think?
6. Talk about controversial topics—don't avoid them
They say it's necessary to steer clear from topical matters, especially on the first few dates. But all this does is lengthen your get-to-know stage.
Talking about controversial subjects (e.g., your date's view on abortion or their sad past) can help display the real you, and they, in turn. This would eventually widen your understanding, thus deepening the relationship.
Discussing serious matters also teaches us to have a productive exchange of views instead of relentless showdowns. This advice, of course, goes entirely against what most dating gurus teach: don't talk about controversial matters until you've formed a stronger bond with your date.
Keep learning and love deeply while you do

Dipping your feet in the exciting Singaporean dating waters is always a fulfilling experience. When dating a local from the country, always strive to learn more about their culture. Be extra patient, too, and believe that everything will pay off well in the end.