6 Online Dating Tips for Seniors
There is always a divergence in what men and women want later in their lives. As old age sets in, the need for closeness and companionship is strong. You realize you just want someone you can talk to, share your feelings and stories with. If you're single and want a relationship with someone that would satisfy this need, meeting new people is the way to go. Whether you are separated or bereaved or have been single for a long time, it is never too late to start a relationship. But at this age, the traditional approach to dating would be tedious. This is why online dating for seniors is growing in popularity. A good number of seniors now consider online dating to be more productive.
But there's a downside. Swiping, chatting, ghosting, and other online dating perks may be a lot easier for digital natives who have adapted to communicating mainly online.
What if you are in your 50s or 60s and you want to give it a shot?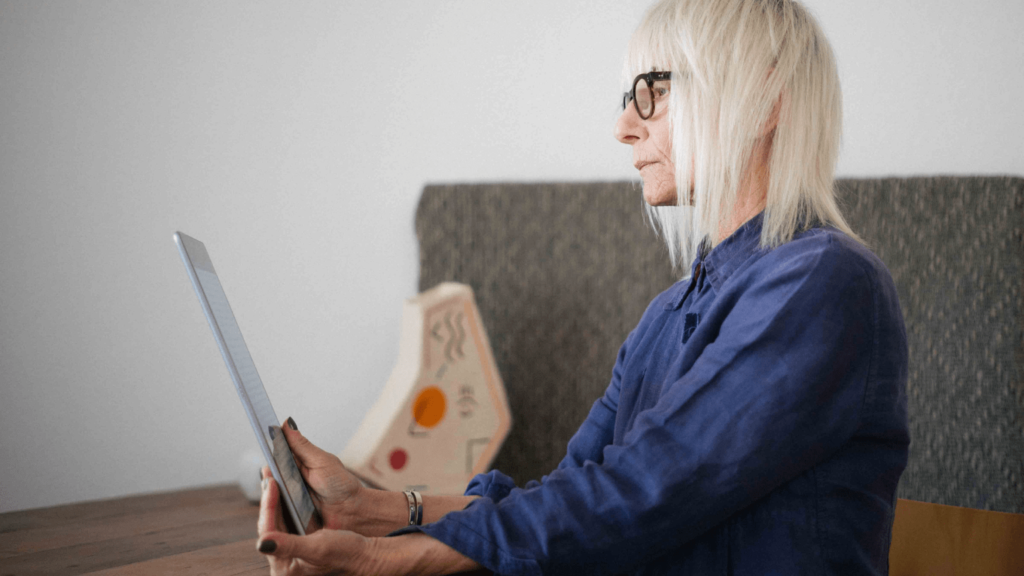 Online dating presents opportunities that you may not have learned before. It allows you to meet and talk with people outside of your family and friendship group, expand your horizons, and open doors to new experiences. More than ever, setting up online dating profiles for seniors is geared towards companionship, even though there is a constant shift in attitudes. Current events and technology changes have greatly influenced dating and may require you to update your dating style from years ago.
Still, online dating for seniors is an excellent way to connect with various individuals you otherwise would never have had the chance to speak to. It entails making connections, friendships, relationships, and discovering new things, all through the internet. As a senior, you may become intimidated by the idea of online dating, but the truth is, it is relatively easy to get started. Online dating safety tips for seniors are now everywhere on the net. Once you decide to take the first step, you can begin to work with your "wish" list, preferences, and dislikes.
Online dating is no longer just for singles in their 20s, 30s, and 40s. The industry has expanded to attend to senior singles' needs, and there are so many options to choose from when selecting an online dating site. You'll also find a lot of other seniors to connect with. However, there are a few things to learn and areas to address before jumping into online dating. Below are tips for online dating for seniors.
1. Be sure you are ready
Before joining an online dating site for seniors, ensure you are truly prepared. It is okay not to be ready. It is okay if you are still trying to recover from the previous experience. If you are not ready to date, you simply are not in a position to find a healthy relationship. Before you start the online dating process, make conscious efforts to remind yourself of your worth, be reasonably happy. If you are still angry or hurt from the past, you should heal first. It would help if you were positive, feel open, and up for an adventure. If you are having trouble getting to the right mental space, you should consider seeing a therapist. Also, check existing online dating profiles for seniors to understand what and what the requirements are.

2. Choose the right online dating site
Another important tip for online dating platforms for seniors is that they are different in a few ways. Many users may already know what they want. Being older comes with the advantage of knowing who you are, what you like, and having the confidence to know what you're looking for. Senior singles tend to have less ambiguity or insecurity around life choices, which means that online dating for some seniors could be less complicated. To get the most exciting online dating experience, visit different sites that address your needs, do not rush the process.
One of the most important things to remember is that there are hundreds of online dating sites and apps you can join. With each month, the market is becoming even more crowded. Each of these sites has attempted to carve out a unique market niche to set themselves apart from their competitors. Take your time to find which platforms are in your area. Check the profiles on the homepage to see if they are your type. Also, check to see if the users are active. You are joining an online dating site to engage with people, not with bots on these sites. If you don't like the results you are getting from an online dating site, cancel the membership and try a new platform.
Recommended Reading: Best Dating Apps for Foreigners in China
3. Create an enticing, eye-catching, and honest profile
Having a catchy profile is million-dollar online dating advice for seniors. When writing your profile, you should take your time. Knowing your dating goals, write an interesting profile that is not too short, so it does not appear as vague descriptions. Also, make sure to use a not too long description; other users may lose interest. They would usually want to know exciting things about you. Tell a little about yourself but refrain from writing like you would when penning an application letter.
Aim for a few paragraphs, probably between 200 and 300 words. Mention things you enjoy like your hobbies, favorite foods, maybe even something a little quirky or unexpected. Don't assume people only care about physical looks. Refrain from using phrases like, "want this?" or "hit me up." Serious singles hardly fancy this. Most times, they only want to know the kind of person you are and if their plans align with yours.
Before you post a picture, bear in mind that dating sites will feature your profile on their home page because it is new, you do not want to waste that advantage with a lackluster profile. Have a collection of high-quality pictures of your face, your body, and some activities you enjoy. Although adopting standard online dating safety tips for seniors will mean you have to cut down on how many of your pictures are out there, your photographs send a message to other singles. Select the right images that depict what you want people to see.
Recommended Reading: Online Dating Advice: Dating Profile & First Date Tips

4. Consider Distance
Being part of an online dating site for seniors should be exciting and adventurous. It should also be reasonable. Keeping your geographical search to a reasonable distance is very important. Stories of people that found love abroad, probably on a trip, maybe enticing, but love can be found within a manageable distance. Be realistic. It is more challenging physically and financially when the person you are interested in is hundreds of miles away. Although long-distance relationships are not a terrible idea, it is advisable to start with a short one. For instance, if you live in China and have no plans to move soon, you could focus your search on areas like Beijing, Shanghai, or Guangzhou. This way, physical dates would be feasible.
Recommended Reading: How to be Successful in Dating Someone Overseas
5. Be proactive
Being proactive in online dating is more than signing up for dating sites and going on dates. It is about bringing intention to your behavior and not waiting around for things to happen, such as someone asking you out or picking you as a partner. Proactiveness is vital online dating advice for seniors as being direct will also help you avoid misunderstandings and uncomfortable conversations later.
Don't be shy to say you are looking for a partner who would keep you company or you are focused on making new friends and going slow but would be happy if a friendship turned into a romantic partnership. While respecting the natural stages of getting to know someone, strive to be genuine, assertive, and transparent in sharing who you are and what you want and expect. Do not simply wait for someone to make the first move, ask you out, kiss you, or keep the conversation going. Take accountability for your role in picking a partner, and don't rely on the other person to do all the work. If you do not appear engaged in the process, your date is likely to believe you don't care or are not interested. Therefore, if you're interested, don't hesitate. Make that call, keep in touch, send that message, and go on that date.
Experiment with making the first move, asking someone out, asking for another date, and showing interest. Even if you get rejected, which is an unavoidable aspect of online dating, showing interest will become a part of you over time and regularly lead to opportunities that would have otherwise been missed. You will also build confidence through practice and by exposing yourself to vulnerable situations. Learning you can survive rejection will be huge.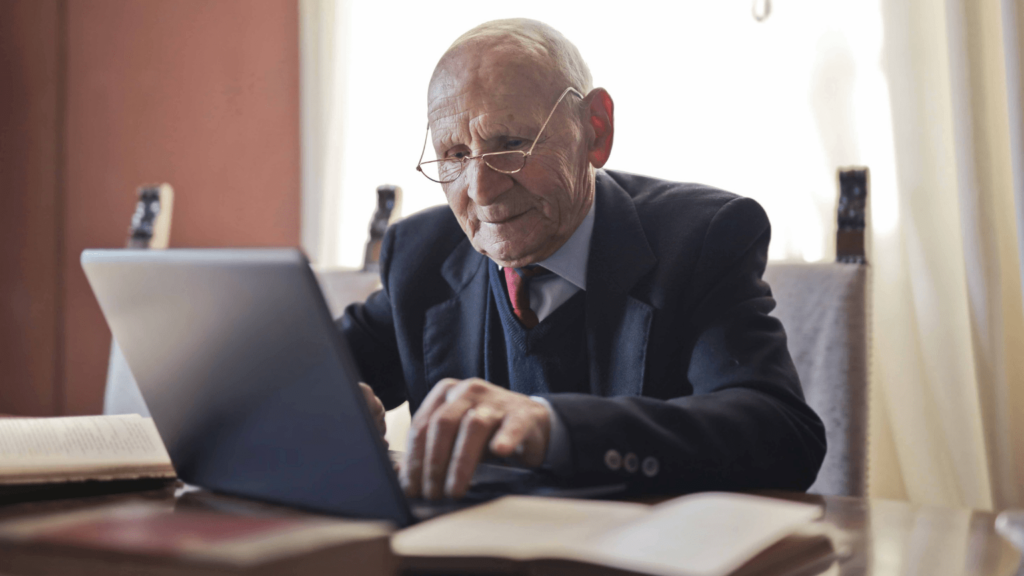 6. Get to the first date
You have learned to be proactive, and you kept in touch. Moved with the flow of the conversation without getting stuck in a messaging black hole. You should be ready for a first physical date, but if you feel you are not, keep working on getting to that point, no pressure. For your first date, it is advisable to google your date and visit their social media profiles. You should also learn some online dating safety tips for seniors.
Coffee or lunch is better because it takes the pressure off both of you. Also, it is more relaxing and less intimidating than dinner. Take red flags seriously, do not make excuses for the person's behavior, or look the other way when a potential partner shows any true colors that are concerning.
Regardless of your past dating and relationship experiences, take control of your dating life now by approaching dating with a proactive, hopeful, and resilient attitude. Do not wait for things to happen for you. Online dating for seniors is an opportunity to relive those youthful moments, but the better part is that it involves someone new. The whole experience is an adventure you get to create together, create the path you want through your actions and mindful choices. Good luck!