The 10 Best Beijing Dating Apps and Sites You Should Check Out this 2021
Search for Beijing dating apps that fits your goals and preferences? Here are our top ten picks so you can dive into the dating game right away!
Online Dating in Beijing
Recent research reveals that there are around 200 million single men and women in China. The decreasing marriage rates point to increasing divorce rates as the primary reason. It is followed by the unbalanced ratio of genders, with men outnumbering women by 32 million.
China has a population of 1.4 billion. 16.44 million of which reside in the country's sublime capital city. Now around 11.3 percent of this number comprises men and women aging within 25 and 29 years.
According to the same source, young men and women in China, particularly in the modern megapolis of Beijing, have adapted from a less conservative culture to a more open and exploratory dating lifestyle. In response to the rising disunion, the skewed gender ratio of the country, and the current pandemic, the Beijing dating scene has developed into a more practical, convenient, and efficient way. Online platforms have proved useful and successful for singles in Beijing. Online dating apps, sites, and matchmaking services steadily flourished in China, and users are expected to reach 94 million by 2024.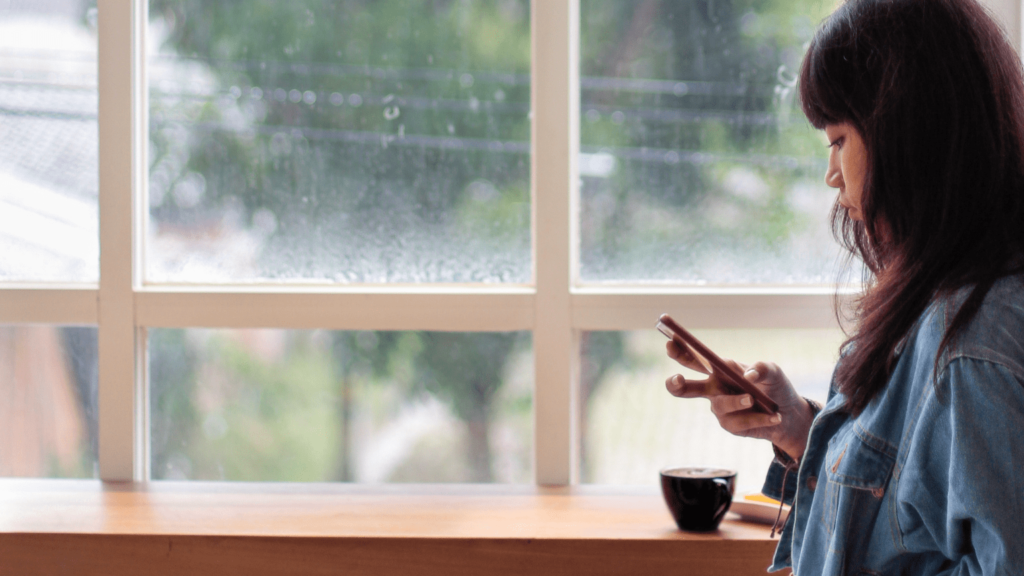 Here are the Top 10 Beijing dating apps and sites:
TrulyChinese
In Beijing, people move at lightning speed. No one seemed to stay for good. This made newcomers unable to keep friends they could bond with over tourist or immigrant matters. Also, Mandarin Chinese has been coined the most challenging language to learn, and this has limited the dating pool of English speakers in Beijing.
TrulyChinese provided the solution to these hindrances. This user-friendly site and its accompanying app is the top choice for singles whose primary language is English. With more and more Chinese singles learning English, its popularity is steadily growing as well in Beijing. Communication is supported by comprehensible functions such as the Heart icon to Show Interest and the Star button to add a profile on your favorite list. It also has instant messaging and video chat functions. TrulyChinese further ups the game with its translation tool.
Personality and Relationship questions are specially designed to maximize matching.
If you want to hunt single-mindedly for prospects, you can Browse and Search based on your preferences by filtering.
Present your best self by adding and uploading photos on your profile.
Best of all, for a worry-free online Beijing dating experience, Profile Verification is a priority at TrulyChinese. You can register by Facebook verification, phone verification, or ID verification, whichever is most comfortable for you.
TrulyChinese is one of the best Beijing dating apps in the market right now.

TanTan
Tinder is unquestionably the most popular dating app globally, especially in Beijing. In China, however, Tinder is banned. China, of course, has an equally successful alternative.
Tantan is the Chinese equivalent of Tinder. With over 100 million users, most ages 25-34 years old, it is the leading app for people looking for fun dates, casual meet-ups, and brief affairs.
Its user interface is identical to Tinder's and also operates by swiping right and left on the user's photo. The user's profile picture, therefore, is fundamental. To get a high chance of getting matches, put in 6 flattering images and complete your details, including a short description and your hobbies.
You swipe left for no and right if you are interested. Tap on a profile, and more information about the person will be displayed.
If you are matched, you can chat, send pictures, voice, and video recordings. Q and A games are also available so you can have pleasant get-to-know-you activities.
With the free account, you can browse, "Like" and enjoy 120 swipes every 24 hours. For a minimal fee, premium accounts allow users to manipulate filters, "Super Like" and have unlimited swipes.
Momo
Before Tantan bested Momo, it was the prime favorite for casual relationships. It was the earliest app to be available in entire China and has evolved to become a platform for serious dating. Momo caters to 51 million users every month. Its best features are the capability to follow users close by, its instant messaging tool, and most recently, live video streaming tool. Along with this dating app's refocusing on matching by interests, it also supports a diverse pool with many foreigners using it in and out of Beijing.
Let's have dinner
Let's Have Dinner is A Beijing dating app pay homage to the conventional way of dating by asking users out for dinner. A member offers, and those attracted will then mark it to indicate their interest. The initiator can then choose from those who marked his/her date.
In the past, it is usually the men that create the dates. But recently, women have been assertive and post out their invites, too.
This app is commendable for motivating single men and women to be in control of their matches and dates. It is an active rather than a passive app that does not depend on algorithms that often discount the human factor in establishing relationships. The app is also admirable for its encouragement to women and changing the taboo that dictates only men can be assertive.
Baihe
Baihe is primarily a matchmaking service with over 5 million users searching for serious relationships that will lead to marriage. Aside from online activities, they also host offline events and even wedding planning assistance.
Because the Beijing dating site and app's main purpose is to assist those looking for a lifelong partner, the process may be a little stringent for some. Proof of name, residence, education, credentials, assets, and even credit score is required to use this platform.
Zhenai
Zhenai was previously known as the Chinese Friend Finder Network. It boasts 40 million members with 5 million active users monthly. You can sign up for free, and the registration only requires gender, birth date, work area, and marital status. Zhenai is one of the dating apps available in Beijing that offers matchmaking and wedding planning services to single men and women who speak Chinese all over the world via the internet and telephone. The users are mainly between ages 25-45 years old.
Statistica claims that Zhenai prevailed as the most popular app for dating and matchmaking in China. It is very promising for those who can speak Chinese.

Jiayuan
Jiayuan is a colossal dating site in China with more than 5.43 million active members monthly, mostly aged 20-30 years old. In 2019, it was recognized as the third most popular dating app in China and one of the most well known in Beijing.
According to surveys, Jiayuan has a high satisfaction level at almost 68% in July-October of 2019. The brand is trusted among Chinese users and is often recommended among family and friends. This site is suitable for those looking for long-term commitments that will eventually lead to marriage.
Blued
Blued is for gay singles. It is the site and app of the LGBTQ and those who want to go out with them. Globally, it has 40 million subscribers who were verified by the Blued team. Blued takes a comprehensive approach to dating by providing users sex education content along with other tools like instant messaging, voice and video calls, live stream, and real-time location.
Liu Liu
Liu Liu is a unique dating app in Beijing that highlights the users' traits and their pets'. This dating service is for those who are passionate about animals. It provides service to 1.1 million users who aren't just looking for a date for themselves but their pets. Liu Liu also helps its users buy pets and pet stuff.
Because the animals are as important as their owners, it isn't unusual for users to set their profile pictures with their pets.
WeChat
Fundamentally a social network, WeChat was originally a communication service.
Registration is completed by some personal information, specific location, and phone number. Because the users' mobile number is registered, locating people's profiles on the platform via contact lists is easy.
Wechat is like Facebook, but with a twist from Beijing dating apps. You can send and receive friend requests. You can then chat, record audio, or call your friends. The app also has a translation tool that is helpful for foreigners.
Particularly useful in dating, WeChat's "Discover" enables subscribers to utilize "Wave," "Message in a bottle," and "People Nearby" features to meet new people. To bring into play "Wave," you shake your phone physically like waving your hand, hello, and the app will show who is waving at the same moment. "Message in a bottle" is also interactive like "Wave." You initiate by sending out a message unto the ocean of subscribers, and people interested will respond. The "People nearby" tool shows you the app users sharing your location. You can then try to make friends and socialize.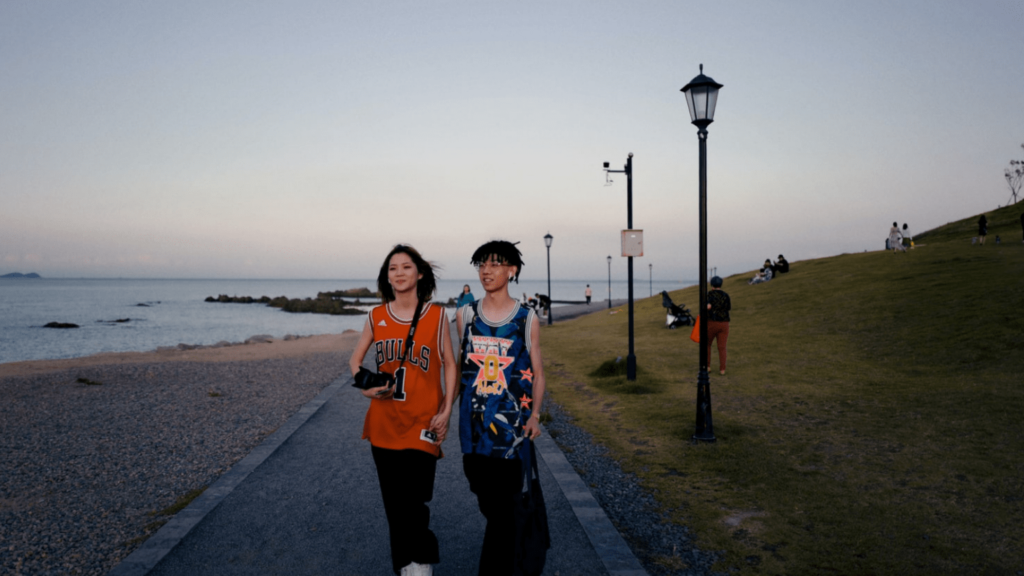 Conclusion
According to Statistica, nearly 25 percent of users open their matchmaking and dating apps approximately six times, spending more than 30 minutes each day. Also, more (around 56%) app users stick to free accounts than buying premium, which shows that these apps have sufficient and essential functions upon signing up.
Online dating in Beijing has truly flourished at an expected pace that it's now a necessity. Online sites and apps have revitalized its society's drive for friendships and romantic connections despite the culture shifts and Covid-19 outbreak.
There are endless, exciting possibilities with these Beijing dating sites and apps, and there isn't any reason not to try.