The Fundamentals of Dating in Beijing: The Way to Your Ideal Chinese Beau
What is Beijing like?
With over 20 million people in population, Beijing is the capital megacity of majestic China.
The metropolitan's history goes back three millennia and has continued to flourish until this day and age. Like most prosperous Asian countries, there is a thriving balance between preserving tradition and adapting to the modern world.
Beijing is the center of politics, economy, education, and technology. The Chinese citizens and the immigrants live a fast-paced routine that encompasses the whole of their lifestyle, including dating.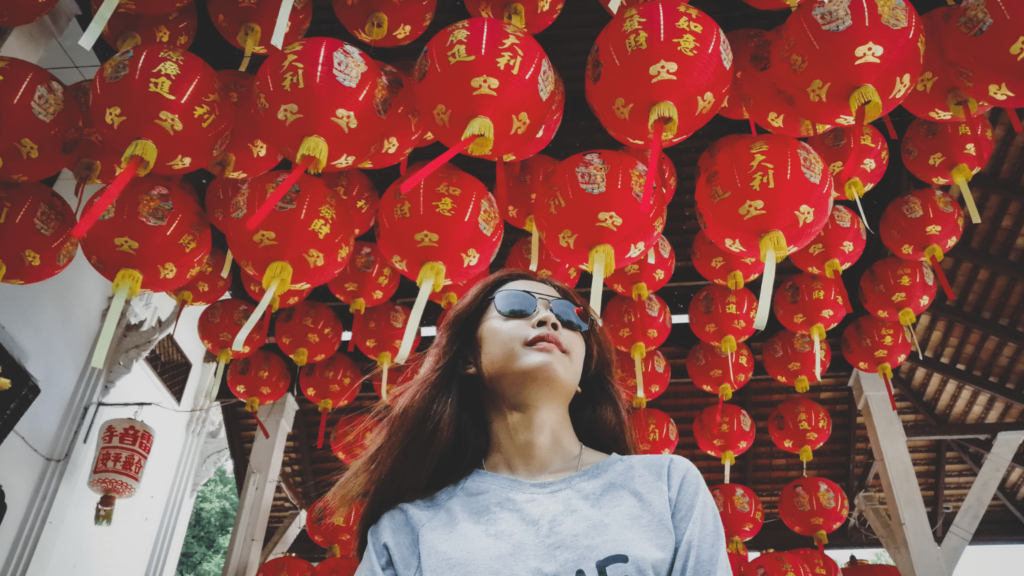 Dating in Beijing, China
The dating scene in Beijing is awe-inspiring. To date, there are 200 million unmarried Chinese men and women.
Beijing Dating Culture: 3 Must-knows in dating a Chinese man/woman in Beijing
Men and women in Beijing are purposeful.
Chinese people generally date to marry. They do not usually go on casual dates or participate in short-term relationships.
To continue this thought, parents are always a priority. You cannot be in a relationship without the parents' approval. There is intense pressure from Chinese families for the following generations to marry and have children.
It is not uncommon for Chinese parents to personally advertise their children for other parents to see and decide on potential matches.
However, are they into the hookup culture? Casual affairs developed with China's modernization and globalization. Beijing has shifted into accommodating easy-going, impermanent dating with the West's increasing influence and other westernized Asian metropolitans. The hookup culture in China isn't custom but a lifestyle that more and more are taking part in.
It is just essential to be transparent about your intention at the very beginning of the dating phase. As the connection deepens, remain clear on the status of the relationship in every step of it. Ensure you and your partner know if you are still on the getting-to-know stage or already in an exclusive commitment.
Set the right expectations. Lay it on the line. This is how you maintain a fun and positive dating experience.
Chinese people are expressive.
Dating in Beijing, China can go at dizzying speeds, and it manifests in how Chinese people behave.
Chinese people are direct and would tell you head-on without feeling awkward if you look or sound unsatisfactory. They would also freely offer advice. It is important to note that they do not mean to insult. They sincerely want the best for you, and this is just how they show they care.
On the bright side, Chinese men exhibit their concern by bringing their date or girlfriends' purses, handbags, shopping bags, and other belongings. Men and women shower their dates with gifts — the more expensive, the better. Couples, even those still in the dating status, wear matching attire.

Chinese people still practice customary celebrations.
There are five special days for dating in Beijing: Valentine's Day, White Valentine's Day, 520, Qi Xi Festival, and The Lantern Festival.
They celebrate Valentine's Day on February 14 like it is around the world. This is the day for men to give sweets to women and couples go on romantic getaways.
White Valentine's Day is held every March 14, a month after Valentine's Day. It is women's day to give men chocolates.
520 is the young generation's internet slang for love, which consequently translates to March 20.
Qixi Festival is a traditional commemoration of the legend about two lovers who only meet every 7th of July (Lunar Calendar).
Finally, The Lantern Festival celebrated every 15th day of the Chinese Lunar calendar. It is a fairytale-like event with people lighting lanterns of different shapes and sizes.
Recommended Reading: The Old & New Chinese Dating Culture
Where to meet Chinese singles
Sanlitun bar street
More than half of all bars in the whole of Beijing is located in Sanlitun. This strip primarily comprises Chaoyang district and is strategically situated about 1.5 kilometers from downtown Beijing.
Sanlitun is a whole separate experience when dating in Beijing. At night, the street comes alive with light and music. From a quiet, typical Chinese street during the day, it becomes a hookup and dating arena at dark. Expats, foreigners, and locals alike pool into this venue, which houses a whopping 80 bars. Vic's and MIx Club are the most popular partying sites among them.
The nightlife in Sanlitun is famous for both foreigners and locals to bag dates and affairs almost effortlessly. This is the most logical and fun way to blast your way into the Beijing dating scene.
Nanluoguxiang
Located in Dongcheng District, the 800-meter long alley boasts traditional Chinese architecture. The street is made up of "hutong" and "siheyuan" to explore. "Hutong" are narrow lanes that contain cafes, bars, restaurants, music houses, and souvenir outlets.
"Siheyuan" are China's traditional houses modeling its unique architectural design and build.
Stroll on to Houhai Lake, where ancient China meets modern art. Contrary to loud Sanlitun, the Houhai area is composed of modest, dreamy Chinese restaurants and bars with beautiful, intricate, aged furniture and decor. It also offers laid-back activities like fishing and pedal boating. It is perfect for relaxing, unpressured mingling, and sightseeing. Of course, always be prepared as Houhai is a center of socialization. "The one" might be in the crowd.

Changpu River Park
You scour the internet, check reviews, survey the people in the scene, and they all point to the places teeming with buzzing crowds to find a date. But sometimes, romance can be at the humble locales.
Changpu River Park isn't the grandest, but it holds a unique allure. Tuesdays and Saturdays turn this scenic garden into a dating ground.
Parents flock to the park to find partners for their single children. They often set up blind dates for their unmarried sons and daughters. Topics of social status, careers, assets are randomly discussed as the parents hope for not just casual relationships but marriage for their offspring.
More popularly known, Changpu River Park is the destination of middle-aged and senior singles and young adults who had unsuccessful marriages and are looking for a stroke of second or third luck at love. Like the seasoned people, the vibe exudes wisdom and affection. Them visiting the park is a quiet invitation for friendship and possibly romance.
At the park, you can safely assume that the unaccompanied people tarrying are seeking well-meaning connections.
With the Changpu River Park's setting, you can confidently approach people and start a casual conversation without fear of appearing creepy or aggressive.
Recommended Reading: How to Meet Chinese Singles in Beijing
Note
Those mentioned above are excellent destinations to find a Chinese single to date.
The pandemic has currently lessened its activities, though.
Currently, Beijing's oases are opening up with Chinese people, mindful of safety measures.
Post-Covid, both are expected to bounce back. Start planning your trips because these dating spots are promising to open back their doors for you!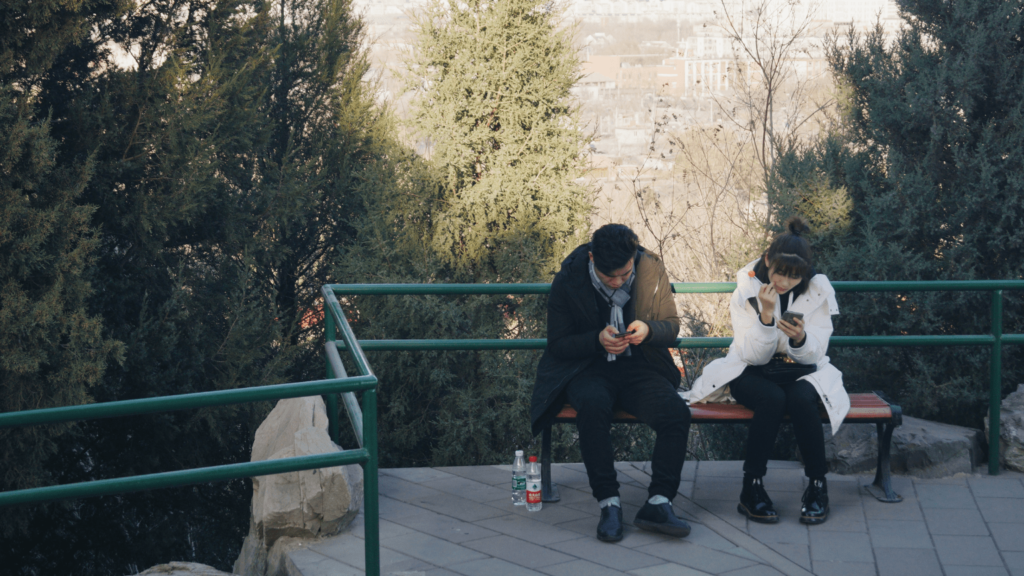 Online
Online dating in Beijing has been consistently prospering over the years. It is the most natural answer to the question, "Where can I meet Chinese singles?"
In 2019, there were over 622 million men and women who used dating apps in China, and the statistics predict that it will continue to grow.
According to Statistica, around 56% of those using online dating services said that the leading reason they utilized the platform is to engage with people they wouldn't have met otherwise. Convenience and amusement are the following reasons for online dating service use.
These available data shows that online dating platforms are the best way to expand your social circle, thus increasing your chances to score dates.
Also, the best dating sites in Beijing are cleverly designed to efficiently find genuine matches, so not just the quantity but the quality of the dates are increased as well.
Tinder may come to mind when talking about online dating sites and apps. You are undoubtedly asking, "Is Tinder popular in China?" or "Is Tinder illegal in China?". To answer, Tinder is well-known but banned in China, along with western apps and sites. However, the country has an equivalent. TanTan is similar to Tinder in many ways, from the appearance of the interface to the way it works.
Top Dating Sites in Beijing
Momo, Let's have dinner, Baihe, Zhenai, Jiayuan, Blued, Liu Liu, WeChat, and TrulyChinese are also among the top dating sites and apps online. TrulyChinese overshadows the others because of its capability to solve problems concerning language and distance that most foreigners or newcomers face when joining the online dating scene in Beijing. It boasts an efficient interface, efficient matching strategies, and essential communication tools to ensure a comfortable and productive online dating experience.
Currently, with the pandemic, this is the preferred choice to initiate connections. Utilize and maximize the opportunity of digital technology. Online dating platforms are the single most practical, effective way to socialize safely.
Recommended Reading: Best Way to Meet Chinese Singles
Conclusion
The Chinese dating scene is changing rapidly. Globalization is continuing to accommodate different races, cultures, and preferences of the many who are looking for relationships in Beijing and all around the world.
There is a rich, diverse dating culture in Beijing waiting for you to explore.