Chinese Dating Culture: The Old and New
Compared to dating in ancient times, dating has become more free and open-minded. It has definitely come a long way since then. From being dependent on matchmakers and certain festivals, single men and women could now freely choose who they want to date either through connections or online dating platforms anytime they want.
The Old Chinese Dating Culture
During periods between 1046 BC – 771 BC, a certain tradition must be followed in order to for couples to get married. This tradition is called Three Letters & The Six Etiquettes三书六礼 (sān shū liù lǐ).
Matchmaking Sessions
Did you know that in ancient China, official Matchmakers were really a thing? They were appointed by the government and given authority during the Yuan Dynasty (1271-1368).
So what is a Matchmaker?
In ancient Chinese dating customs, if a boy's family wants to propose to a certain family's daughter, a matchmaker should be present in order for them to properly propose to the girl's family and check whether the potential couple will be a good match or not based on their birthdate, including the exact time they were born. This is mostly known as the four pillars of birth time.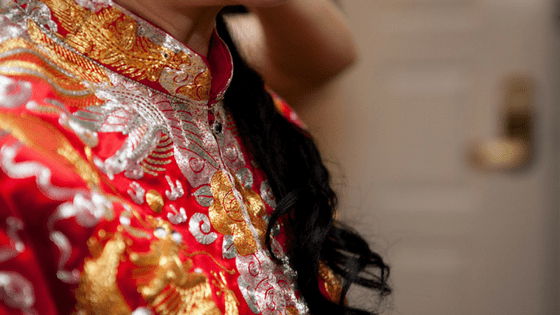 Along with the matchmaker, a fortune teller must also be present in the matchmaking. The matchmaker would consult a fortune teller about the couple's future depending on their birthdates and when would be the ideal date for the wedding. Of course, giving gifts(betrothal and wedding gifts) should also be present and is also part of The Six Etiquettes.
Parent's Approval
In ancient China, before any matchmaking could take place, their potential match must first be approved by their parents first. In some cases, there are parents who promised their children to a certain family that has a connection to them.
There are certain occasions where an unmarried individual could choose who they like without the pressure from their parents (or the government). One is the annual mid-spring meeting that is held on the third day of lunar March and another is the Lantern Festival.
"On the night of that day, unmarried men and women would meet at the flower fair and lantern-decorated street."

– Telegraph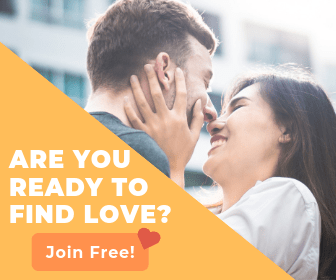 The New Chinese Dating Culture
Much has changed on the concept of dating and relationships in China. But there are still certain things the country's people uphold up to this day of open-mindedness and casual relationships. Technology also played a huge part in this change for anyone could meet anyone anywhere in the world.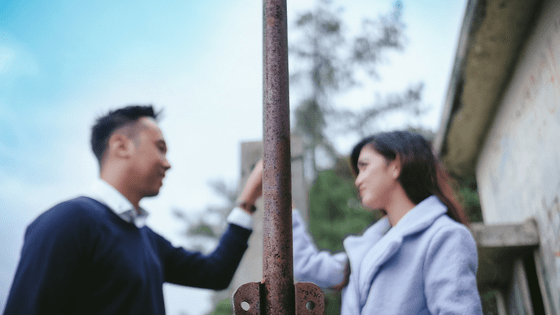 Dating is more open-minded today but still has strict dating etiquette
Even though dating customs in China in this day and age is easier compared to ancient times, but a 2000-year-old dating culture is hard to brush off. Of course, when you date someone from mainland China, you'd have to expect some that their dating etiquette can be quite different from the people you've dated from the past.
Here are some:
Casual dating? What's that?
In western culture, casual dating may be normal for teenagers and young adults, but in China, it is still something that's frowned upon. For instance, when a Chinese woman or man dates, they're dating with marriage in mind. Though in more westernized cities like Shanghai and Beijing, you can expect that some youngsters are into casual dating but most people still go for the good old Chinese dating traditions.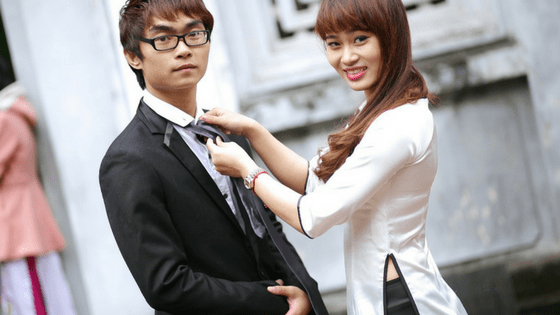 Relate article: How To Get A Chinese Girlfriend: A Basic Guide
Parent's Participation
Just like in the ancient Chinese dating culture, parents will and always be involved with who they're children are dating. But unlike before, the individual can freely choose who they want to date without taking advantage of meetings and festivals.
But keep in mind that the parents' approval is still dire if you want to continue the relationship. That's just the way it is when dating in Chinese culture. It'd be really hard to keep the relationship going if your parents or your partner's parents are against it.
Dating Sites/Apps
With China's fast-paced economy, everybody seems to be too busy with their careers and hardly has any time to date and meet new people. But fortunately, the Chinese people have opened up to the idea of dating sites and apps that easily connects them to singles all over China and help members meet and chat with other single people easily through a computer screen or a mobile device.
Just like TrulyChinese, a single member can meet members not only in China but singles all over the world interested in dating Chinese singles. It could be really convenient if you'd be part of a site where you can do everything from chatting to video calling with a safe environment.
Relate article: The Best Way To Meet Chinese Singles
Every culture will change along with time. But the one thing that didn't change much in the dating culture in China is how involved they are with their children's dating life. It is understandable because they only want what's best for them. So if you're dating someone who's a Chinese national, make a great first impression and most importantly respect the parents.

>