Dating in Taiwan for Foreigners: The Ultimate Guide
In this day and age, dating is not limited to bounds of any locality; it has gone international, as the internet continues to unite people all over the world. So if you want to explore the trends of online dating in Taiwan for foreigners, let me be your wingman and take you through the mysteries of it. You would be amazed to find a variety of things that can make your dating game stronger, especially in Taiwan.
If you are eager to meet and get to know this far east treasure, you can use TrulyChinese, an online dating site the connects communities across China, Taiwan, and neighboring countries. It has a massive base of 108,861 users actively participating in Taiwan's online dating scene. So without further ado, lets dive into it.
6 Tips for Dating in Taiwan for Foreigners
Whether it's the alluring eyes or the innocent smile, you can't quite figure out what it is about a Taiwanese that's got you swooning. You can't place your finger on it, but there's a certain mystery behind these diamonds from Asia that rings your romantic clock.
Now let's check out a few researched tips of Dating in Taiwan for foreigners.
Know Their Culture
Read, Ask, Review. Read up on Taiwanese history and culture. Find out what events in their history helped mold their beliefs and traditions. Find out important dates and events in their history. Please take note of their different celebrations and traditional observances. These will help you get the conversation flowing smoothly, as people of Taiwan love to discuss their history and culture with non-locals.
You can also get the perspective of your peers. Ask those who've dated Taiwanese and find out what they think. It's good to have opinions from others as it helps you shed any biases you may have.
If you have an opportunity to talk to locals, do it. They're your best source to explain sentiments and attitudes towards current issues and trends.
Communicate simply
In Taiwan, the medium of instruction in some of their educational institutions, including elementary education, is English. However, the English language is not their first language. They can carry a conversation but may encounter slight difficulty expressing themselves. Be open-minded when having a discussion with Taiwanese singles.
Take your conversation to a pace where your date doesn't feel rushed or pressed to reply.
Be patient
Taiwanese singles require a fair degree of patience and understanding to move the relationship forward. This also holds for their attitude towards dating. Taiwanese are profoundly traditional and prefer to date at a slow pace. A first date is a "get to know you" date. This is ideal, as this will allow you to determine if you're with a keeper. As the old saying goes, "best things come to those who wait."
If you're the type who wants to get frisky on the first date, you're going to be severely disappointed. The only action your hands and mouth are going to get is wrestling with your chopsticks between mouthfuls of noodles.

Understand their tradition
Despite their modern, Western-influenced views, Taiwanese follow their traditions, remarkably. Generally, the people of Taiwan are gentle and caring. Their pleasing and welcoming attitude is a result of their traditional, family-centered culture. So when you meet with a Taiwanese single, expect someone with a sweet, caring, and positive demeanor.
Many foreign individuals who ended up marrying a Taiwanese have sworn to be the luckiest people on the planet. They noted that it was the love, care, respect, and thoughtfulness that they received from their Taiwanese partners that made them pursue the prospect of marriage.
Food – As the old saying goes, 'the fastest way to a person's heart is through their stomach." This rings true with Taiwanese people – they love their food. Don't let their slender frames fool you. Taiwanese people enjoy a good meal. And you need not worry about whether your date would enjoy your type of food or vice versa. Due to their rich history, Taiwanese people have been exposed to culinary dishes from most of the western countries.
To pick the right food place for your date, ask your partner for their culinary preference. Once you have that information, get suggestions from the locals. They are the authority in the best food places in town. Don't forget to check if your date has any specific food allergies. Food allergy scenarios may look cute or funny in the movies. But in real life, the restaurant won't let you go until you've paid the bill, and it does take time for the ambulance to arrive.
Share your culture
The object of dating is to get to know the other person and their ways. However, it is not taboo to share your heritage and culture that could pique their interest. After all, you are there to get the person to like you and everything about you. Talk about festivals and celebrations unique to your country.
Be mindful, if the conversation starts gliding toward your side only. Taiwanese people are very polite and will pay attention to you as you weave your tale. But this is not a go-signal to narrate your entire country's history, including your own. Draw the conversation back to them and let them tell you more about themselves. They might suddenly say something they have never tried before and might just be looking for the perfect person to tell it.
Experience new things together
Plan a date that involves a new experience for both of you. Aside from planning where you both would like to eat, plan an activity that you both are interested in but never had the time or the courage to try.
Taiwan is full of exciting things to do. You can attend paint classes, be part of a tour, or even go skydiving. Just make sure your activity is something that both of you would enjoy. Imagine the conversation you will be having with your date after you indulge in something you both passionately enjoy.
Meet Taiwanese Singles Now!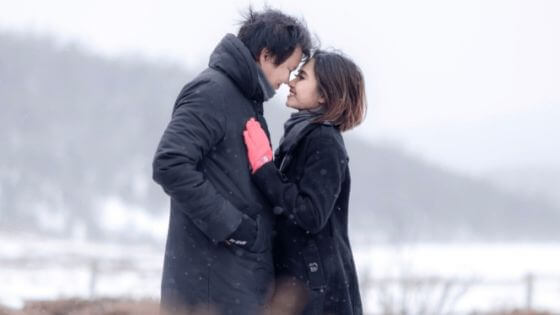 With all these things in mind, it is time to meet Taiwanese singles at TrulyChinese.com. With over a hundred thousand member profiles, you are guaranteed to find single Taiwanese guys or gals that are perfect for you.
At TrulyChinese, you gain access to well-designed features like messaging, advanced search, browsing profiles, sending interests, and even video chatting. They have many options available for you, including helpful ways of approaching the person who caught your attention.
Send an interest
If you're a bit shy or not too sure what to say, you can send them an "interest" to let them know you would like to get to know them more. The recipient would receive a notification telling them that you have shown interest. Conversely, you will also receive a notification once they have shown interest in your profile. You will also have access to the list of profiles you've sent and received interest from.
Add to your favorites
With over thousands of profiles to view, it would be hard to memorize those that have caught your eye. TrulyChinese's "Add Favorite" option allows you to tag profiles you're interested in, which you can later view in your list of favorites.
Talk to real people
You don't have to worry about bogus profiles at TrulyChinese, as it employs profile authentication and validation used throughout Rometic's online dating sites and apps. From Facebook verification to Camera or ID verification, you'll be assured that the profile you're interested in belongs to the actual person on the photo.
Overcome the language barrier
If you're worried your Mandarin isn't up to scratch, you need not worry about your messages not getting across. A feature unique to TrulyChinese is the website's ability to translate languages. From English to Mandarin and vice versa, you can be assured that your significant other will get your message and intentions.
Show your real personality.
TrulyChinese has online questionnaires for you that would help members find out about your lifestyle, religion, dating preferences, etc. Let those Taiwanese singles know that you're the one they're looking for by answering as much of these questions as you can.
Still do not believe it? Here is the proof!
If you're still on the fence regarding TrulyChinese, check out a few lucky couples who found their match in TrulyChinese. You can find their stories here. Feel free to share this guide to dating in Taiwan for foreigners among your friends and peers, so that everyone can benefit.
Want to see your story? Go to TrulyChinese's sign-up page, build your profile, and make a hilarious love story for yourself now. Follow our blog to get daily tips, tricks, and hacks to get the best results out of your online dating game.