Dating in Taiwan: A Complete Beginner's Guide for Singles
In many respects, Taiwan truly is the treasure island of East Asia, with lovable people and picture-perfect sceneries that are gems to cherish and behold. If you are planning a trip to magnificent Taiwan, use this guide to navigate the gorgeous landscape. Before you know it, you might chance upon dating in Taiwan while exploring the breathtaking country! Read on to see our tips for dating in Taiwan.
Taiwan, the Beautiful Island
When Portuguese explorers arrived in Taiwan in the 16th century, they were immediately in awe of its magnificent beauty. Aptly, they called the country Ilha Formosa, which stands for the beautiful island. For centuries, Taiwan was known as Formosa until the early 20th century.
Notwithstanding the change, the same sights that captivated Portuguese explorers in the 16th century remain the same. As such, its gorgeous landscapes make for the most scenic backdrop for dating in Taiwan.
The Beautiful Geography of Taiwan
The picturesque sights of Taiwan owe themselves to genuinely unique geography. The landscape is covered mostly by rich forested mountains and hilly countryside. Meanwhile, stretching along the country are some scenic mountain ranges atop highlands and plains.
Taiwan is also home to diverse marine life. Moreover, the warm and humid climate lends itself to beautiful beaches and an abundant eco-park.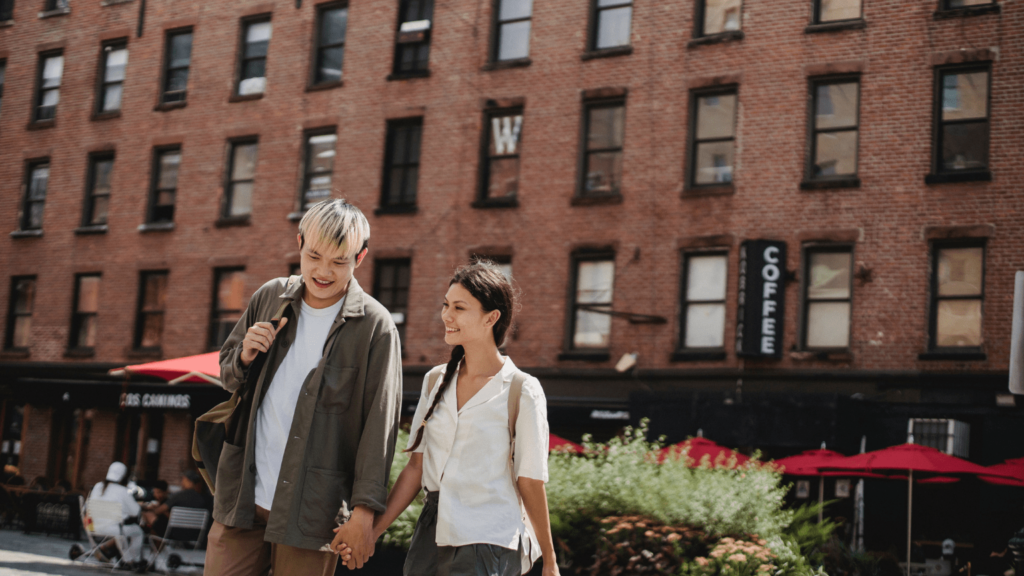 Picture-Perfect Destinations to Check Out in Taiwan
You should make the most out of the scenic landscapes when dating in Taiwan and partake in the best that it has to offer.
National Parks
National parks come aplenty in Taiwan and feature gorgeous mountain ranges and bodies of water.
TAROKO NATIONAL PARK
Taroko National Park sits on a ravine along a river that cuts through the mountains, making it an exciting and adventurous location for a trek.
YUSHAN NATIONAL PARK
Find the highest peak in Taiwan in spectacular Yushan National Park. It makes for a fantastic camping site in the company of some friends and loved ones.
YANGMINGSHAN NATIONAL PARK
Yangmingshan cradles some cinematographic volcanic craters and lakes that every adventure aficionado ought to experience.
KINMEN NATIONAL PARK
For more tropical scenery, head on to Kinmen National Park. It boasts excellent and outstanding white coral and shell beaches.
TAIJIANG NATIONAL PARK
Taiijang National Park melds diverse culture and geography in the most spectacular way possible.
Ocean Scenes
You can also check out some gorgeous beaches in Taiwan. Its rich marine ecology is home to magnificent species and coral reefs.
KENDING (KENTING)
Find Kending (Kenting) at the southernmost portion of Taiwan. Its coast resembles a crescent with blue seas and wonderful ocean breezes.
GREEN ISLAND
Green Island is a small volcanic island right off the eastern coast of Taiwan. Take a scenic hike on an ancient trail or have an extraordinary snorkeling session at some rich coral reefs.
PENGHU ARCHIPELAGO
Also known as the Pescadores Islands, this archipelago has up to 90 magnificent islands and islets. Each one features gorgeous beaches and a rich heritage that narrates the history of Taiwan.

Best Places to Date in Taiwan
While the picture-perfect destinations above make for wonderful date places for nature-lovers, there are plenty of other options for splendid locations to experience the dating scene in Taiwan.
TAIPEI 101
Taipei 101, at the heart of the bustling capital city, is the tallest building on the island. When dating Taiwanese singles, be sure to take them to Taipei 101 at night. See the glittering city in its nighttime glory for a truly romantic evening together.
RAINBOW VILLAGE
Find Rainbow Village at Taichung. As its name suggests, Rainbow Village is a vibrant and colorful tourist attraction that features long stretches of handpainted art. It also boasts of rich history to make your date aesthetically and intellectually stimulating.
SUN MOON LAKE
If a pleasant daytime date in the Taiwan dating scene suits your fancy, visit the beautiful Sun Moon Lake. When dating Taiwanese singles, take them out for a romantic afternoon of biking followed by a pleasant tea. You can even up the ante and spend the evening at a renowned 5-star hotel by the Sun Moon Lake.
LOVE RIVER
Located in Kaohsiung, the Love River is not as gross and cheesy as it sounds. It is a truly romantic place for you and your date to experience at any time of the day. Take your date on a romantic boat cruise along the Love River. You can take in the beautiful sights and scenes of Taiwan together. Make the most out of the location and arrange a date at sunset. But be sure to book ahead; lovers all over Taiwan frequent the Love River, especially on weekends and romantic holidays.
PINGXI
For a cultural experience with you and your significant other that is sure to be unique and unforgettable, visit Pingxi. You can both send a sky lantern to the skies with your wishes for the rosy future.
Exciting Date Ideas in Taiwan
Take a pick from any of the scenic destinations and tourist attractions above to find the perfect Taiwan dating site. Thanks to its rich geography and splendid establishments, there is a wide array of Taiwan dating sites to suit all preferences.
Adventure lovers can take a nature trip to any national park and ocean scene. For a change of scenery, couples can easily transition to fantastic date places in the metropolis. Whichever choice you make is bound to make a scenic background for a romantic date in the terrific country.
How to Find a Date in Taiwan
As soon as you are in the country, test the waters and explore all your options. In general, dating in Taiwan for foreigners entails one of two things. You can either settle for productive visits to one of Taiwan's many tourist attractions or use the services of an excellent online dating site. Both options are equally foolproof, and the choice of which route to take is ultimately up to your dating preferences and requirements.
Read our tips for both options below and maximize your chances of finding love while visiting beautiful Taiwan.
Spend Time in Places That Are Bustling With Energy
Fortunately, there are plenty of beautiful places at the heart of the city as you try dating in Taiwan for foreigners. Visit bustling tourist attractions, lively bars, and nightclubs, or energetic cafes and strike a conversation with a lovely stranger. All these places are sure to be teeming with life and energy to maximize your chances of finding the perfect date in the country. Who knows? Even when your first meeting will not go very well, you will still end up with a friend. Having an excellent pal to spend time with while you are in Taiwan is always a plus.
Use the Services of an Online Dating Site to Your Advantage
If heading to the trenches without a strategy does not float your boat, you might want to consider using an online dating site. Online dating sites are popular dating options amid the busy lifestyle of the Taiwanese metropolis. While online dating sites are preferable for people who want to take their time while dating, it does not necessarily make it better than traditional dating. If you are interested, the following are some of the top advantages of online dating sites.
ONLINE DATING SITES BRING YOU CLOSER TO MORE PEOPLE IN TAIWAN
While visiting busy places undoubtedly allows you to meet plenty of people, you get a better variety of fellow singles on online dating sites. You can connect with people who are not within your direct radius and find fellow singles who may not have the luxury of time to visit the places you typically go-to for meeting new people.
ONLINE DATING SITES ALLOW YOU TO REFINE YOUR SEARCHES TO SUIT YOUR DATING PREFERENCES AND REQUIREMENTS
Meeting fellow Taiwanese singles traditionally is also time-consuming when you factor in the time you spend getting to know if you and your date have common fundamental interests and foundations. Meanwhile, online dating sites allow you to search for fellow singles according to your dating preferences and requirements.
You can easily search for people according to common interests, backgrounds, close age range, sexual orientation, and even occupation. Moreover, most online dating sites have specific niches or categories. So if you have a particular dating sphere in mind, there is bound to be an online dating platform for you.
Recommended Reading: Online Dating Advice: Dating Profile & First Date Tips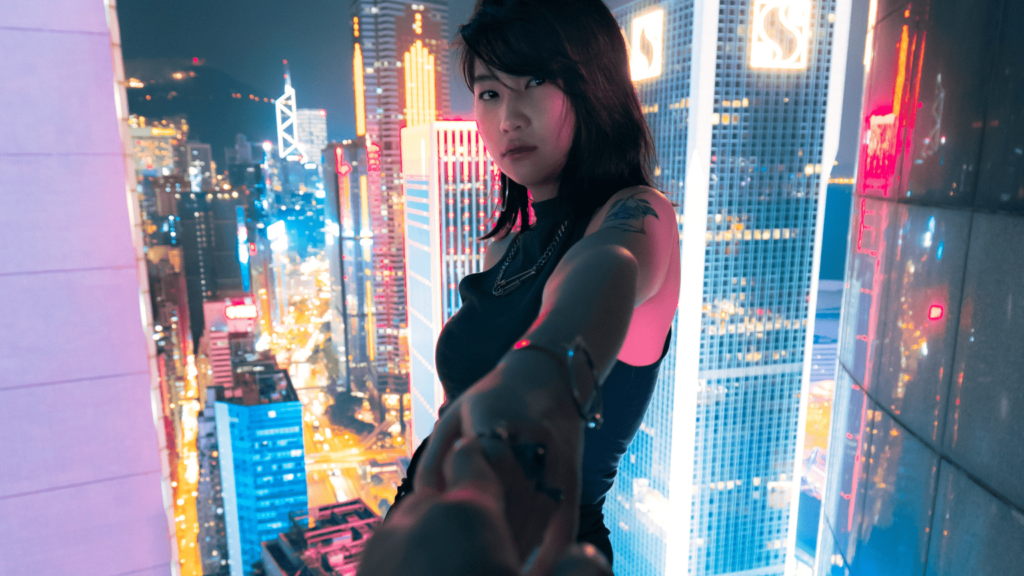 The Best Online Dating Site in Taiwan
But if you are wondering about the best online dating site to use in Taiwan, look no further than TrulyChinese. TrulyChinese brings together like-minded individuals with true love at heart. Find a match that you can connect on a genuine level and get to experience dating in Taiwan. You only need to register a profile with TrulyChinese to get started and find the love of your life.
Find Love and Make the Most of Your Visit to Taiwan
Exploring the spectacular destinations that Taiwan has to offer is a beautiful experience in itself. That said, finding the perfect match will make the experience more special and memorable. Build an itinerary with some of our top recommendations and register a profile with TrulyChinese today to experience quality dating in Taiwan right from your smartphone!