Dating Taiwanese Women 101 – A Beginner's Guide for Love
If you're a foreigner or an expat in Taiwan, it's completely understandable if you don't know the first thing about dating Taiwanese women. So sit back, relax, and enjoy this 10-minute read about meeting your ideal lady in Taiwan.
We get it; heartbreaks are terrible. The possibility of new love or commitment is a harrowing thought once the heart is broken. But a few heartbreaks shouldn't dissuade you from trying to find love altogether. Although it isn't the very best solution, at times, the remedy to a bad breakup is to go back out there. Be in the dating pool once more, not find your soulmate, but remind yourself that you will be happy and move past the heartache soon.
When you finally feel like you are ready to move on, it may be a great idea to turn around and look for a new perspective; sometimes, this means dating someone you've never met before. Dating Taiwanese women will be a sure breath of fresh air. Before actually dating one, learn their common qualities to know what to expect, and eventually, win her over.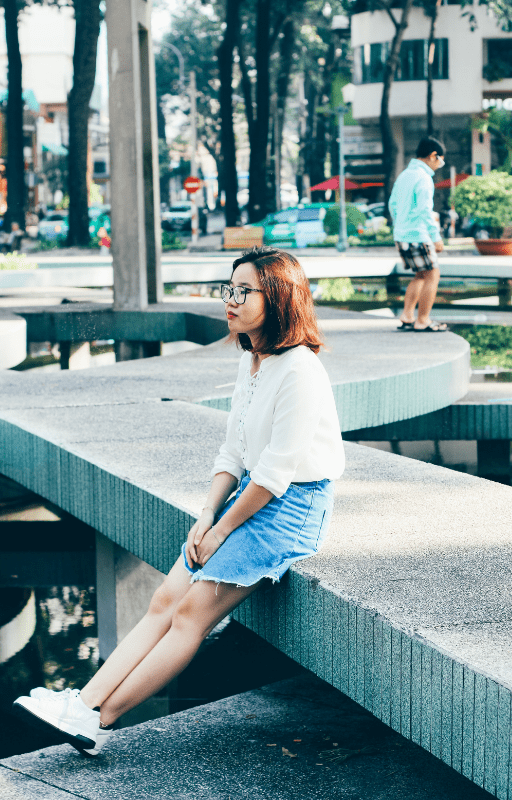 Characteristics of Taiwanese Women
They are Reserved
You may hear Taiwanese women share their aspirations in life, but most of them hardly ever do it. While there may be many reasons for this, one leading cause is that Taiwanese women expected from a young age to be homemakers and a supporter of a strong man(their husbands). It is innate for them to sacrifice their dreams for the men in their household. When you start dating a Taiwanese woman, empower her to make brave life and career choices. Let her know that it's okay to make unique decisions. Be her biggest supporter and continuously encourage her to follow her dreams.
They are Conservative
For many years, Taiwanese women value the importance of purity. Although there are now so many Taiwanese women who adopt the Western culture, many are still conservative. Many still believe in the sanctity of marriage; thus, you can hardly see them displaying their affection publicly. There may be an occasional fantasizing of one person for the other, but the intimate desires usually stay in one's heart.
Family is Everything
Family is vital for the Taiwanese culture; it's their top priority. This is often seen in their high regard for their opinion or that they still live in their parents' homes. To be clear, they are financially capable of supporting themselves. One of the many reasons they still live in their parents' houses is filial obligations and gender status. It may also be because they are incredibly close to their family that the thought of living in another place is as sad as it is daunting.
Additionally, Taiwanese women now have the freedom to choose their careers or life partners. But due to their great respect for elders, their parents or grandparents still have a say in their decisions. And often, their advice is hardly ignored. So, when dating Taiwanese women, learn to understand their parents' decisions. When you show your future date how much you respect their parents, you allow them a peek of your kind and obedient personality.

First Meeting
To a man who has never had a relationship with a Taiwanese woman, they may seem fragile. But in reality, they are fun and strong-willed when you get to know them. There are so many ways on how to meet and date the Taiwanese woman of your dreams. You can visit Taiwan and make friends with them, or you can always sign up on the online dating arena. While many dating sites online in Taiwan can help you meet your ideal lady, nothing matches the women in TrulyChinese.
TrulyChinese is a famous online dating site that helps hopeful hearts meet their "forever." The dating platform boasts high algorithm functionality and a guaranteed safe and secured space. The basic features such as registration and messaging services are free. So your chance of meeting "the right one" will be higher this time.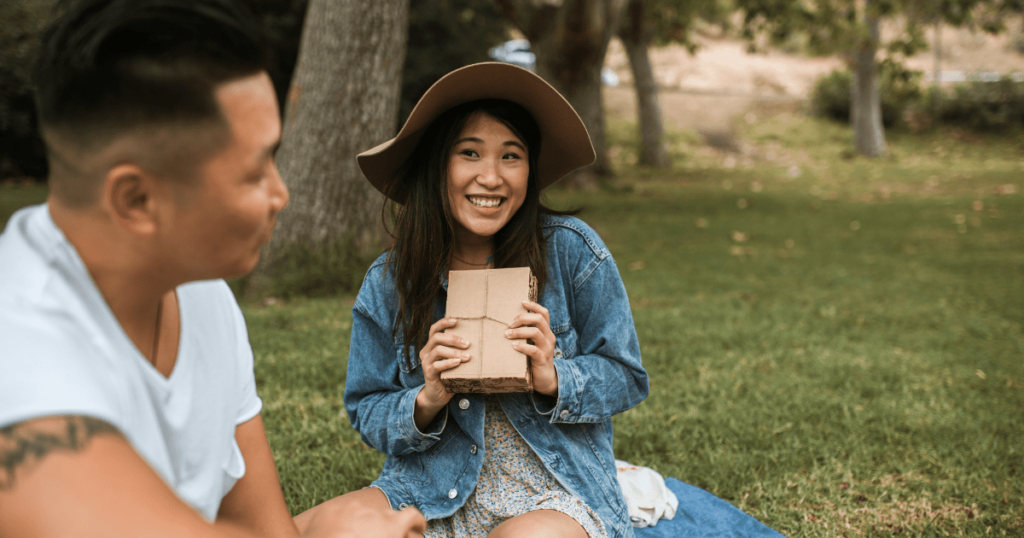 First Date Guides
If you now feel ready to fly to Taiwan and meet her, wait! Hold your horses, big guy! The first few things don't begin to scratch the surface. There are still potential deal breakers for a Taiwanese woman that you need to know. Give our list a quick study to understand them on a deeper level.
The Generalization to Other Asian Women
Never start your conversation generalizing Asian women altogether. Asia is composed of so many countries and a plethora of cultures. Not because she's Asian doesn't mean she is the same as every other Asian, you know. Understand that women in Taiwan cringe at being compared to other women in neighboring countries because they belong in the same continent.
Their Names Have Deeper Meaning
Regardless of the nationality, the first meeting will always be awkward. An excellent way to break the ice is by asking for her name's meaning. Many Taiwanese names portray deep and beautiful meanings, so when you ask her's, you don't only learn its design but also let her know that you are interested in her.
They Prefer Pretty Boys over Muscular Guys
Single Taiwanese women often prefer pretty boys over muscular guys. So you don't need to hit the gym 24/7 just to impress her, although that is a plus. But do note that women in Taiwan appreciate guys that look athletic; maybe you could work on your athleisure wardrobe to try and wow her.
They are Generous
When dating Taiwanese women, expect to receive an adorable gift. If she prepared a present for you, accept it and show your appreciation, but do not open it in front of her. Taiwanese believe in the value of giving more than the actual worth of the gift. If you do open the present in front of her, she will think you're impolite. Plus, it'll be safe to open it when you're alone so she won't get disappointed when your reaction is contrary to what she expected.
They are Often Quiet
There is a large portion of introverted Taiwanese women. So don't confuse her meekness with insolence. Instead, make her feel comfortable. Eventually, you'll find her initiating the conversations.
The First Hangout is Not a Date
Women in Taiwan don't consider the simple hanging out to the mall or eating out a date. In fact, with Taiwanese dating, the relationship only begins when one of you confesses, or both of you agree to be in a relationship.
Staple Food
Don't insult local delicacies when dating Taiwanese women. They like to eat any oil-based or rice-based foods and will be excited for you to try them; if you end up loving their staple food, excellent. But if you don't like it, never insult it in front of them. Pointing out that their favorite snacks or meal tastes bad may put you in the wrong spot.
They Don't Kiss on First Dates
It may not be uncommon in America or Europe to kiss the girl at the end of the date, but not in Taiwan. If you're in the habit of kissing ladies by the front door on the first few dates, kick it! Single Taiwanese women may not appreciate it as they tend to take things slow to see how far they'll go. Thus, Taiwanese dating requires patience.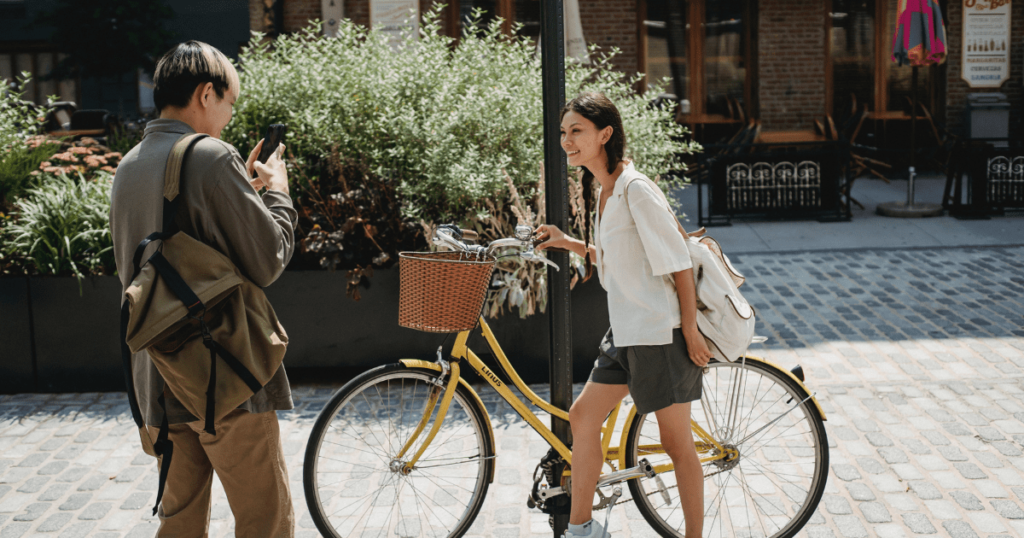 Dating a Taiwanese Woman
Are you now convinced that single Taiwanese women are your soulmate? Then our additional dating tips will be your best friend.
Give Her Time to Adapt
Dating single Taiwanese women mean being calm and persistent. Remember that the Taiwanese dating style is different from the ones you're accustomed to. She does not know you, your culture, and your practices. The relationship will be as new for her as much as it is for you. Allow her some time to understand how the relationship will look in the longer run.
Learn the Language
When dating women in Taiwan, it's essential if you understand them. Of course, they can communicate in English, but sometimes, true intentions get lost in translation, so you better learn the language.
Know that miscommunications will happen
Dating Taiwanese women is hard if you don't understand their culture. Both of you come from different cultures and believe differently. Cultural clashes are typical with international relationships, but what's important is both of you are willing to understand each other. However, to show your intentions for her, it's better if you learn her culture. There are available Taiwanese culture courses online that will help you understand her better; here is a link for your easy reference.
Discover new things together
Dating Taiwanese women is fun as you allow them to experience your culture and vice versa. While this is enjoyable, it is also essential for you to discover some things together. When you experience new things together, you are creating a shared experience that is new and exciting. Trying new things can also strengthen your connection and maintain the spark.
Accept her beliefs
Taiwanese people grow up thinking rituals or offerings work. If you don't believe in these matters, you don't have to encourage her to do the same. Accept that there are just things that you disagree with, and that's okay.
Don't Call Her Parents by Their First Names
When dating women in Taiwan, you must know that you shouldn't call their parents by their first names. They see this as an outright disrespect; instead, call them auntie or uncle.

Dating Taiwanese women is as fun as the people living in it. We hope we made your cross-cultural romance more straightforward, understandable, and exciting. If you still haven't, head over to TrulyChinese now to start dating single Taiwanese women. Break a leg, man!