The Ins and Outs Dating Culture in Taiwan
Are you an avid traveler who is also yearning for the greatest adventure of your life? Venture to East Asia and set your sights on what the dating culture in Taiwan has to offer. Taiwan will easily satisfy both your love for gorgeous sceneries and your lifelong quest for the perfect match.
We explain in broad strokes some fantastic tips below that will help you navigate the dating culture in Taiwan as you explore the many sights and scenes of the beautiful country.
Falling in Love in the Beautiful Island of East Asia
Once called Ilha Formosa or the beautiful island, it does not take a genius to see why Taiwan is a beloved darling of global tourism. If the lush sceneries, rich heritage, and diverse cultures of Taiwan beckon you to visit, it is time to start packing and exploring the beautiful country.
Thanks to its unique geography, Taiwan has an abundance of national parks, mountain ranges, ocean scenes, and eco-parks that make for cinematographic and picturesque backdrops for your love story. Taiwan also has impressive establishments at the heart of the metro that traverses natural landscapes and rich heritage.
More than a popular tourist destination, Taiwan is also home to lovely people from different cultures. If you are hoping to find love in the Treasure Island of East Asia, use the following tips to get a feel of the dating culture in Taiwan.
Recommended Reading: Dating in Taiwan for Singles and Foreigners Alike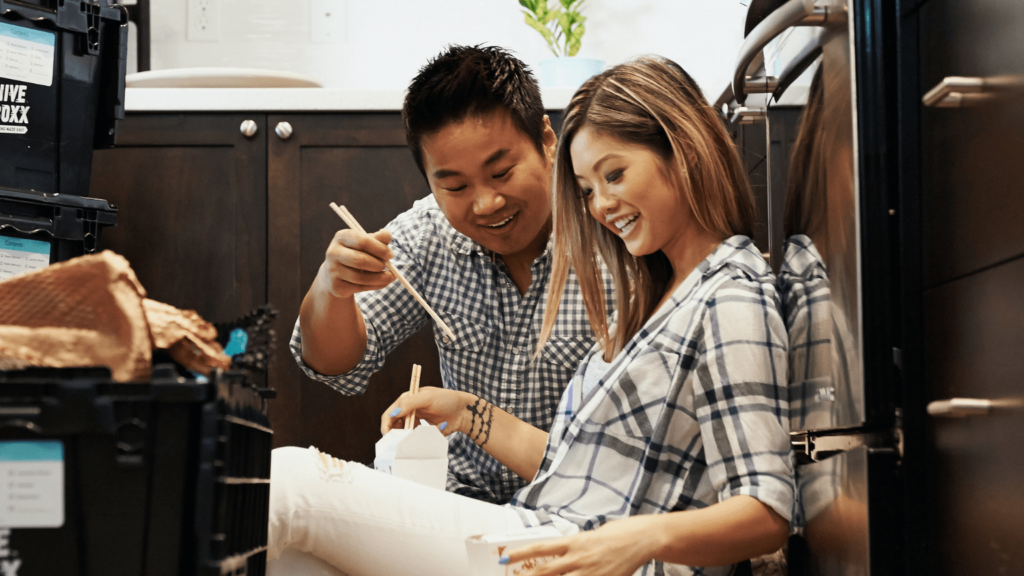 The Beautiful People of Taiwan
Taiwan is home to over 23 million people who are mostly descendants of immigrants from mainland China. Remarkably, these inhabitants hail from the coastal provinces of mainland China, namely Fujian and Guangdong.
About half a million inhabitants come from indigenous ethnic groups. Overall, there are 16 different tribes of original inhabitants that make up the indigenous ethnic population of the country. These tribes are Amis, Atayal, Paiwan, Bunun, Puyuma, Rukai, Tsou, Saisiyat, Yami, Thao, Kavalan, Truku, Sakizaya, Sediq, Kanakanavu, and Hla'alua.
This composition of the population lends itself to the rich cultures of Taiwan. In turn, these cultures shape art, commerce, and way of living in the country.
The Taiwanese Dating Culture
The demographics above shape the Taiwan dating culture in more ways than one. Use our tips below to navigate the many facets of the dating culture in Taiwan, from ethnic nuances to family dynamics that you should be aware of if you want to find love on the beautiful island. Broadly, each point below will cover some topics that you need to learn about Taiwanese dating culture.
Language Is an Overarching Factor
From the get-go, exploring the Taiwan dating culture as an outsider means that you have a particular disadvantage in some aspects. For one, the language may pose a problem from the start.
Just as it has inhabitants from diverse ethnic backgrounds, the languages of Taiwan also come aplenty. The official language of Taiwan is Mandarin Chinese. At the same time, Minnan is also widely spoken by inhabitants with southern Fujianese roots. The indigenous tribes of Taiwan also make great efforts to preserve their languages.
The languages in Taiwan are vibrant and colorful. While English is widely spoken, especially in larger cities and popular tourist attractions, it still helps to have some basic conversational phrases handy. Learning about the many different languages in Taiwan will allow you to immerse yourself better with the population.

BREAK THE LANGUAGE BARRIER BY ENROLLING IN SOME LANGUAGE CLASSES
If you are interested, you can enroll yourself in language schools while you are visiting the island. There are plenty of language schools in Taiwan that offer Chinese classes, from hourly-based classes that teach conversational skills to accredited university programs that encourage foreigners to participate.
Having some working knowledge of the languages in Taiwan will greatly benefit your dating life. The last thing you want is for anything to be lost in translation, so it is best to have your conversational skills ready. As a bonus, your headstart on the languages in Taiwan will surely impress and captivate your dates.
Respect Close Family Relations
While most of the Taiwanese population are undoubtedly people of the modern age, they still have great respect for heritage and tradition. For instance, Taiwanese people like to keep close ties with their families. Even young professionals who proclaim to be independent and self-made do not forget their familial relationships and obligations. Moreover, these close ties are not only within their direct families, either, as it is common to see Taiwanese people interact and keep close relations with relatives from two or three generations back.
THE INFLUENCE OF FAMILY ON YOUR RELATIONSHIP
When dating someone Taiwanese, it is important to respect their close familial relationships. Moreover, if you come from a culture of people that branch out from the homes they grew up in as soon as they get their university degrees and land stable jobs, it might be jarring to see Taiwanese professionals who are more than financially stable still living under the households of their parents. Take this as a manifestation of how deep family ties run in each Taiwanese individual.
LEARN ABOUT THE FAMILY DYNAMICS OF TAIWANESE PEOPLE
As such, do not expect to cohabitate with your Taiwanese date in an apartment, let alone a love nest. Especially when you are dating Taiwanese women from strict households, expect your dates to be under the supervision of a trusted family member. Additionally, the family of your date will also expect you to interact with them regularly on family dinners and other similar occasions.
If you are anxious about offending any Taiwanese families or if you want to learn about the basics of familial relations, the best thing for you to do is to have a long and fruitful conversation with your date. Ask about any customs, traditions, and any major no-nos. It is also crucial to ask your date about some customs, traditions, and dealbreakers that are specific to his or her family.
As you interact with your date and his or her Taiwanese family, be sure to pay close attention and keep an open mind. Most importantly, do not forget to be gracious and respectful.
ENGAGING IN CULTURAL PRACTICES
Because the culture of your date is no doubt a direct influence of his or her family, you will be exposed to some cultural practices as you interact with them. Doing some research and reading ahead is great for a headstart. For the most part, most Taiwanese families will not expect you to join their cultural practices, but you should, nonetheless, pay attention and be respectful. Offending the family of your date is a major dealbreaker that could mean the end of your relationship. Remember that Taiwanese people greatly respect their families, so trust us when we say that their opinions of you will count and are crucial to the success of your budding relationship.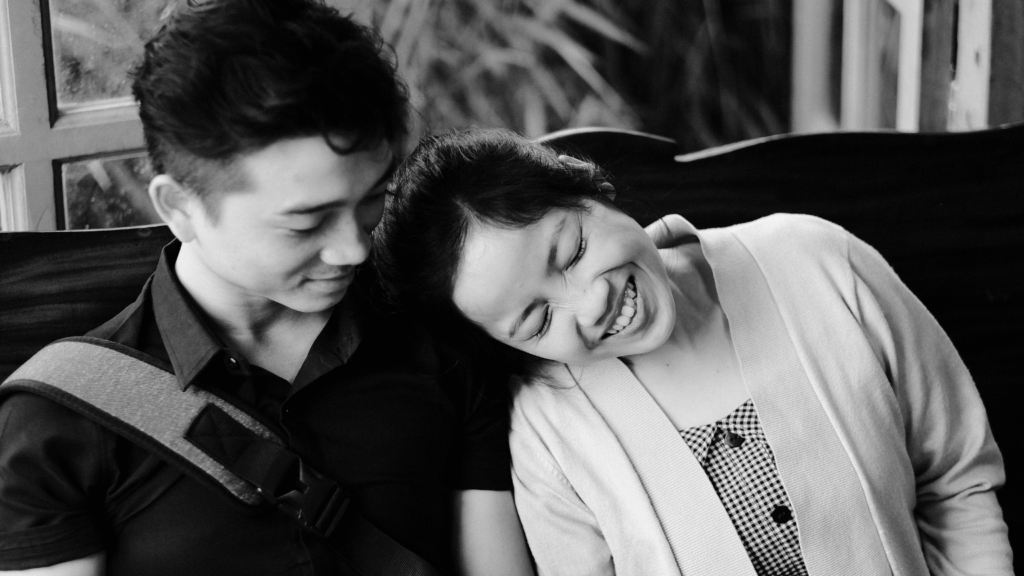 Finding the Perfect Match in the Beautiful Country of Taiwan
With the major facets of the dating culture in Taiwan covered, it is time to delve into the different ways that you can find the perfect match while you are visiting the country.
Explore Popular Tourist Attractions
Spending time in some popular tourist attractions in Taiwan is great for meeting a lot of people. These places are regularly packed with a vibrant mix of locals and fellow visitors you can interact with. Visit one of the many trendy bars and cute cafes in Taiwan and strike a conversation with a lovely stranger.
Avail of the Services of an Online Dating Site
Another great way to find the perfect match is to use an online dating site. Online dating sites have become very popular in Taiwan for many reasons. For one, online dating sites bring you closer to a larger number of fellow Taiwanese singles. While it is great to spend time in popular tourist attractions, it helps to widen your net. Who knows? Your perfect match may not have the time of day to lounge at lively bars and hip cafes. Moreover, online dating sites allow you to refine your search for your ideal date according to your preferences and requirements. You can easily find a date according to your preferences on sexual orientation, age range, location, background, and profession.
THE BEST ONLINE DATING SITE IN TAIWAN
To get you started on the online dating scene in Taiwan, waste no time and trust only the best online dating site in the country.
TrulyChinese is the top online dating site in Taiwan that brings together like-minded singles who are all searching for love. You only need to register an account and build your online dating profile on the platform to avail the outstanding services of the site.
What are you waiting for? Enter the exciting world of online dating with TrulyChinese and find the perfect match who will make the experience of exploring Taiwan much more special and memorable.
Make the Most Out of the Dating Culture in Taiwan
Use our pointers above to have an unforgettable visit to the treasure island of East Asia, and be sure to check out the TrulyChinese blog for more dating tips and relationship advice.