Dating in Hong Kong? Here's What You Need to Know
Dating in Hong Kong can be an excellent and enviable adventure when everything moves in the right direction. But being a city of business, Honk Kong residents hardly ever have ample time to dedicate to romantic relationships, especially where they have to build such from scratch. Often, many claim not to have time for pleasure nor dating, even though they'd love to have some time out to watch some classic Hong Kong movies or a trashy Tv show with their partners.
Common complaints include persistent conference calls, early morning gym sessions, networking occasions, work lunches, and the number of time residents spend in slow-moving traffic.
It is equally common knowledge that Hong Kong residents put 90 percent of their effort and time into their businesses and jobs. They find it rather challenging to create time for romantic activities and assume that dating takes unnecessary time and effort.
But here's the thing. No matter how busy you are, there's always that time to spare for loved ones. So, if you are in Honk Kong or planning to visit the city soon, you can avoid the same old stories by first learning where to meet like-minded individuals, understanding the challenges, and how to keep the fire of your relationship burning. Let's get started!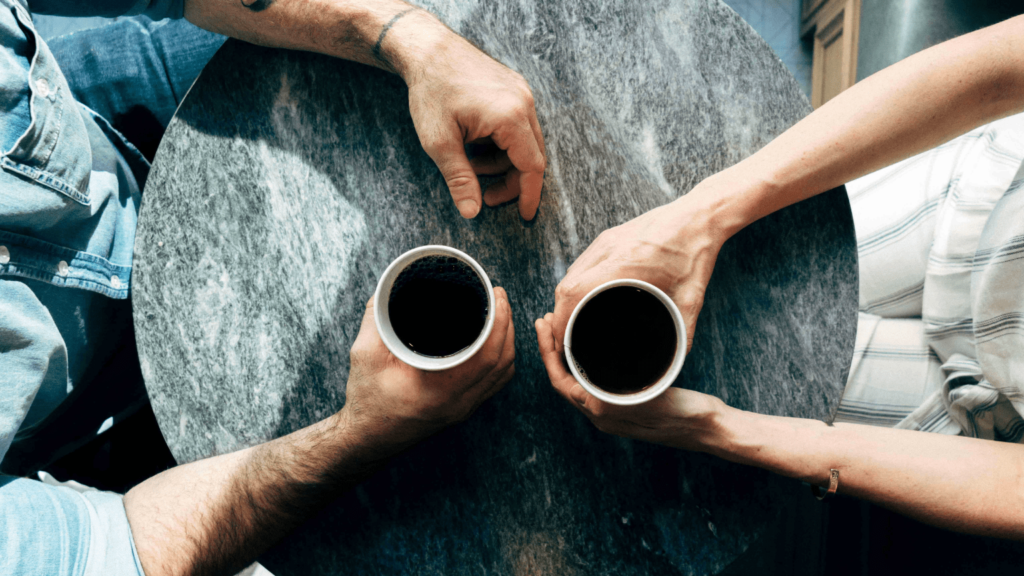 Best Places to Meet Singles in Hong Kong
Contrary to what many think, Hong Kong is one of the best cities in the world to meet people, as visitors arrive every single day. Below are some ideal spots you to consider if you plan to be dating in Hong Kong.
Bus Stations
You can find love almost anywhere. However, bus stations are relatively high on the probability scale in Hong Kong. Since the city is packed with people from different walks of life, the chances that you'd meet a like-minded individual is high if you go about your activities using public transportation. While it may not be the most appropriate place to meet a partner, everyone in Hong Kong can relate.
Singles meetups
Going to a singles event is another way to meet ideal matches and start your dating adventure in Hong Kong. Anyone in such types of events is assumed to be single and interested in meeting someone new. When you attend, you will meet individuals from all kinds of backgrounds, cultures, and ages. There is a good chance you will find the kind of partner you desire there.
Interest groups
Dating in Hong Kong can get more enjoyable when you join an Interest Group. You will meet like-minded individuals that would have at least one thing in common with you. That way, you will be able to develop some new skills as you find your way to the heart of your new partner. Groups such as Hiking groups, Yoga classes, and other recreational gatherings are common in Hong Kong. Find the one that suits your lifestyle and start making those moves.
Closed Groups
Meeting people in places like churches or a charity foundation can sometimes be fulfilling because you are connected to that person based on something you both believe in. If you feel like engaging in useful activities even as you look forward to meeting a new person, closed groups are places you can be very invested in. You would most likely meet someone who has the same interest as you.
Challenges of Dating in Hong Kong
Dating in Hong Kong is mostly influenced by two factors: First is the rate of migration and emigration. Simultaneously, the other is the preference for casual relationships – a condition caused by constant instability in population.
Recommended Reading: Hong Kong Dating: How to Meet Singles in Hong Kong
Visitors hardly stay long in the city.
A good number of people you'd find in Honk Kong are only there on short visits. There are not so many individuals looking to find a long-lasting romantic relationship, apart from permanent residents. Besides, visitors regularly exercise exaggerated ego because they are quite successful, having left their homes and traveled abroad.
Preference for causal relationships
Since visitors hardly stay for long periods, individuals looking to have serious relationships in Hong Kong eventually have to settle for long-distance relationships. Nonetheless, these relationships often turn into casual ones. Residents believe that long-distance relationships can be very tacky and burdensome, so they give up too soon and go for simple and casual ones.
How to Prepare Mentally for a Date
Know what you want
Knowing what you want means recognizing your strengths and weaknesses, your desires, and your ability. To build an ideal relationship, you have to know and learn things about yourself and also figure out the kind of relationship you want.
If you are not clear about the kind of relationship or the person you want, even if you are with a seemingly perfect person, there is still a very high probability that the relationship will not work out. Your desires are the source of your happiness. So, take a few moments and think about what you want.
Learn to trust
Insecurity is a significant threat when it comes to relationships because if you don't know how to trust people or can't be honest and vulnerable, you won't be able to move forward with them. This is a personal shortcoming you have to work on before finding that person of your dreams.
High standards and low expectations
Have high standards and low expectations. Having high standards for yourself means there should be things you are not willing to compromise on. As soon as you know these things, they become the standard through which you interact with others. Ensure you do not compromise for people, don't make excuses for them either. Others will only prioritize you if you are important to them.
Nonetheless, don't expect too much from the other person, especially at the beginning of the relationship. Don't expect your new partner to quit talking to other potential partners or every dating site just because they have met you. You'll be disappointed when you have such expectations. Instead, make sure your expectations are practical.

Things to Consider When Dating in Hong Kong
Planning
Planning for a date can be a lot. You have to put your partner's culture into consideration, and you will also want to give a good first impression. Creating a plan for a Hong Kong date may seem like a huge task, but you certainly want your date to turn out good.
Culture
Understanding the dating culture in Hong Kong is crucial as culture is a big part of people's lives. It influences their views, their values, their happiness, their loyalties, and their fears. So, when you understand the dating culture in Hong Kong, you will have some perspective and how to plan for the date.
Location
It is essential to consider how and where you will meet with your date. If you've only met online or briefly, you can arrange a physical date in the morning or afternoon. Meeting the person when you can see them is ideal on the first date. It can be a coffee shop or just a walk in the park.
You may also want to learn ways to be successful at dating someone overseas if your prospective partner will not always stay back in Hong Kong.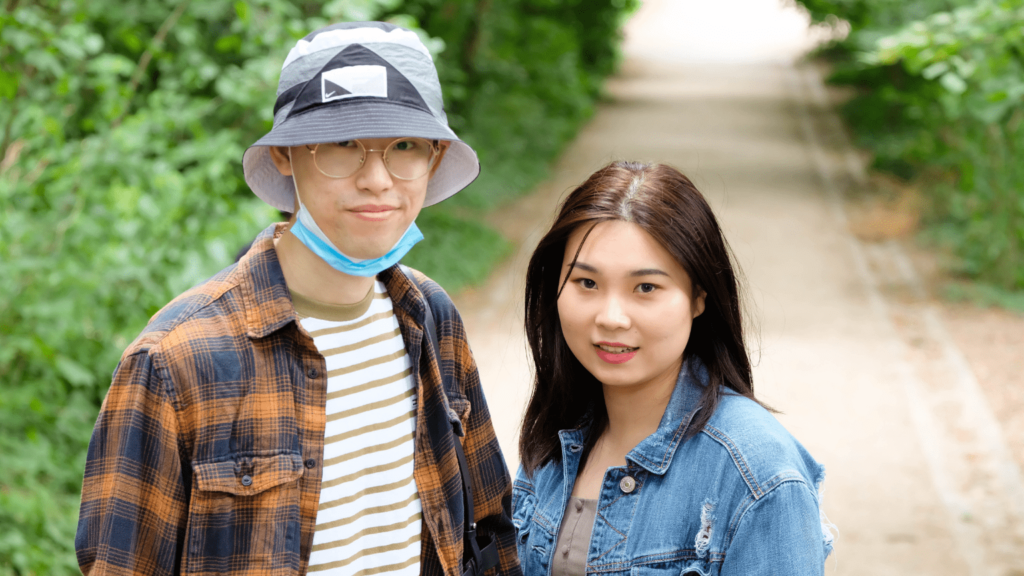 Dating Apps in Hong Kong
There are quite a good number of Hong Kong dating app where you meet some interesting, open-minded individuals. Here are a few trusted, safe, and reliable ones.
TrulyChinese
TrulyChinese is a Chinese dating app that matches users across international borders, especially Hong Kong. As soon as you create an account, you instantly have access to unique features that will help you begin dating singles in Hong Kong within a short period. TrulyChinese allows you to match your preferences easily; your account and personal details are secured and safe.
Just ensure your profile is visible and states clearly who you are and what you're looking for.
Recommended Reading: The Best Way To Meet Chinese Singles
Bumble
This app works very much like Tinder, and it's free. However, you only get 24 hours to strike up a conversation. Only female users are permitted to start talking, making it easier for females to be in control. Male users can extend the time with an extra 24 hours, but this is only possible with one girl per day.
These dating apps in Hong Kong may not guarantee love and marriage, but they are fun if you choose to try them out.
There you go! Finding that special person in Honk Kong may not be the easiest thing to do, but you certainly stand a chance at finding love and even a lifelong long partner if you play your cards well. Understand that many Hong Kong nationals are business-oriented and cherish their jobs. And with the right introductory statement, especially business-inclined ones, you may be setting up a fantastic relationship and love life with that unique human.
Ready to start dating in Hong Kong? You got this!