The Secret Hacks to Dating in Shanghai, China
Currently dating in Shanghai yet not getting any luck? That's quite alright, we from TrulyChinese uncovered these secret hacks to amp up your dating game.
Shanghai is among the biggest cities in the world and the largest in China. The megapolis, located south of the Yangtze River, is a nexus of economic and social activities.
It is home to about 26.3 million people and populated at 3 830 per square kilometer.
About 73.7% of Shanghai's population is composed of those of the productive and mingling ages of 15 to 64 years old.
Shanghai is the best city to travel to, meet people and make friends. Overall, it's a great city to tick off your bucket list. The singles in Shanghai are easy to acquaint with, and the young generation is carefree and thrill-seeking. If you are as venturesome, dating in Shanghai will happen smoothly.
Like a rookie player in a field, though, you must gear up before joining the Shanghai dating scene. An open mind, determined-spirit, and excellent background knowledge of Shanghai's wonders and its people are essentials.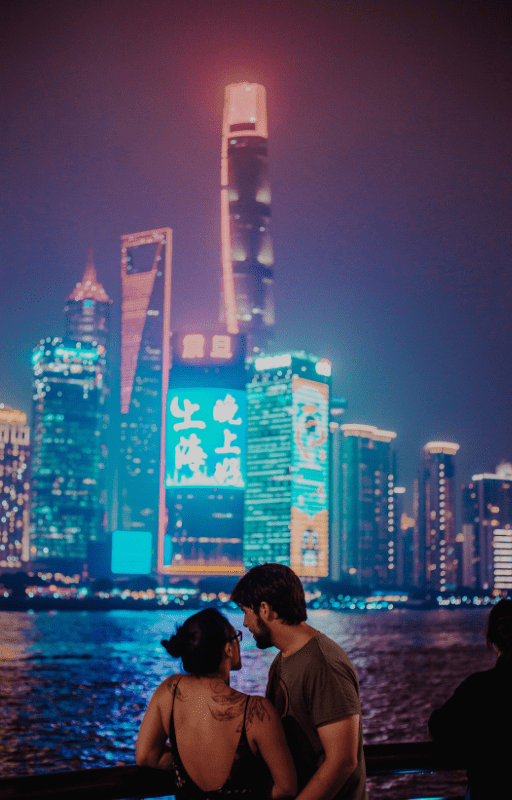 Dating Culture in Shanghai
Historically, Shanghai has welcomed others from neighboring cities and countries and even people from the West. As early as 1842, foreigners have been moving into the city. Their contribution can still be seen today in the architectural styles of buildings in The Bund.
Shanghai has continued to be open. A survey in 2010 shows that over 39% of its population are migrants with more than 150 000 registered foreigners. Presently, Shanghai remains friendly and accessible.
Due to its hospitality, the metropolis has since thrived, balancing its indigenous folkways with outsiders' different cultural influences.
For dating, this means that the singles in Shanghai have stayed respectful to elders and the family's role in relationships. They are still predominantly conservative and regard sex and marriage seriously. At variance, singles in Shanghai are also accustomed to the western way of dating, which is more aggressive, experimental, and liberated.
Singles in Shanghai can neutralize the old-fashioned and strict Asian ways, which can be too restricting and controlling by going independent and spontaneous during dating. Dating in Shanghai, China, has become more dynamic.
In urban Shanghai, it is now typical for most singles to engage in sexual relations before nuptials. However, they will consider marriage on the table when they've been intimate. It is assumed that you are dating exclusively at this stage of your relationship.
They also follow through with Chinese tradition when they enter the serious phase of the relationship and settle down.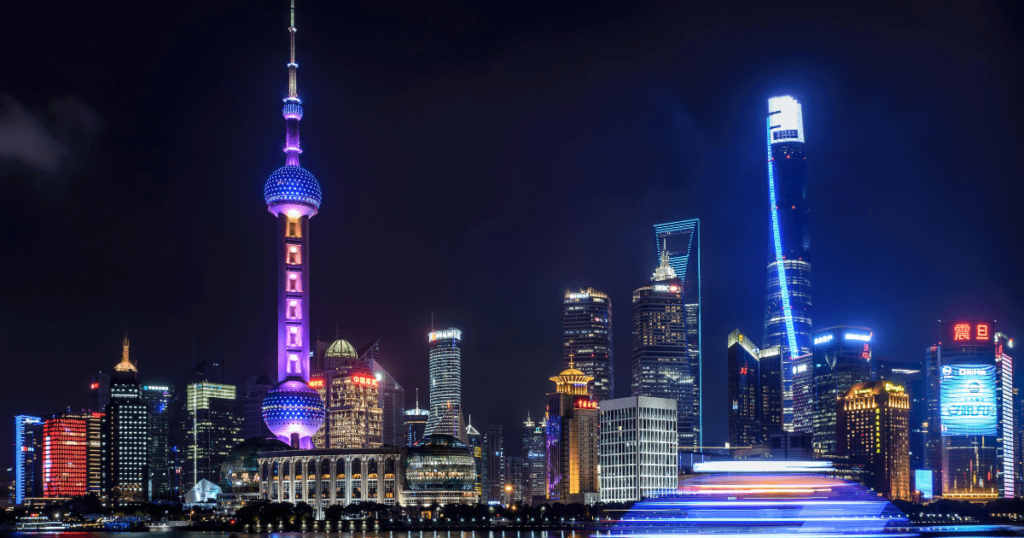 Where to Meet Singles in Shanghai
Tour spots
There are established locations that are popular destinations for both locals and foreigners. Old Xuhui is perhaps the most well-known example of this. It is a historical spot regularly visited by crowds to enjoy the views, the authentic Chinese vibe, food, and shops. A solo stroll of the area making friends through the easygoing wanderers is an excellent start to creating a social circle in Shanghai. Old Xuhui is the seat of the city's ancient art and architecture. It is also the ideal site for Shanghai dating.
Jing'an Temple is another tourist spot nearby that is perfect for dating in Shanghai. The district where is the temple is situated has lots of restaurants and eateries for fun, romantic dinners and is contiguous to a quaint park where you can have quiet conversations.
Proximate to the historical compound and park, there are three 5 star hotels — The Puli Hotel, Kunlun Hotel, and the Jing'an Shangri-La. Both are superb staycation choices where you can meet and spend time with Chinese singles in Shanghai.
Malls and cafes
Also, in Jing'an District, the Reel Mall is a go-to place when dating in Shanghai to try varying cafes and bars. The mall has an excellent food court, Reel's Kitchen, that is very popular among young adults. An exciting art bar called Rat Tar Art Bar in the Reel has an outdoor area with a magnificent view of the Jing'an park.
For a more intimate cafe lounging and exquisite coffee and pastry, head to Cafe del Volcan. This cute cafe can only accommodate less than ten people at a time, so it is ideal for laid-back dating sprees.
We also recommend cafes outside Jing'an like Hidden Track, Cafe Onair, and Banshe for coffee lovers.
Shanghai People's Park
The Shanghai People's Park is a tourist destination. It is picturesque with its lotus ponds and historic architectural structures. The park also offers many activities that locals and foreigners can enjoy together, like playing chess and cards. Students and those who love English also gather here to practice the language. The Shanghai People's Park has an outdoor theater, a museum, a teahouse, and many more.
Aside from the park being a place where people from all walks of life can unwind and socialize, it is also a place known for its marriage markets during the weekends. Here, you have a massive chance of finding a romantic and practical match if you are looking for a serious relationship and marriage.
Xintiandi
Xintiandi has flawlessly captured the outstanding balance of history and modernity in its buildings and structures. The North Block of Xiantindi has retained the Shikumen, or "stone doors" from the 19th century. It also has ancient narrow lanes made of stone and wood that is spectacular to see. The South Block is the other part of Xintiandi that houses modern architecture and posh international restaurants serving Italian, German, and French cuisine.
If you weren't able to meet people in Xintiandi in these daytime destinations, it also offers a buzzing nightlife where you can indeed find a date. The ARK Restaurant & Lounge Bar and Fusion two of the most well-known among the young singles who love to drink and dance. These are definitely for you if you like to party while looking for a hot date.
You can choose to check out Rye & Co, Cobra Lily, and Xixi Bistro for a more upscale dating experience, where various classic or inventive cocktails, wines, tequila, whiskey, and many other specialty concoctions are served.
The Bund
The Bund or Waitan is the most recognizable landmark in Shanghai. It showcases constructions of the 1800s with the addition of modern architecture.
The Bund is always filled with people you can make acquaintance with. Here is a definite place for you to begin or expand your social circle. You may even find a date among the idling flocks savoring the view, taking pictures, and making friends.
With a new friend or a date, you can enjoy the magnificent scenery of The Bund that is suited for sentimental walks and conversations, especially at night when the bright, colorful city lights come to life. You can take the Shanghai Huangpu River Cruise for a more romantic vibe.

Dating sites and applications
With the rise of digital technology and the dragging pandemic, dating sites and apps have become indispensable. You can find dates quickly and conveniently right at your fingertips.
Here are the three leading online platforms in Shanghai:
TrulyChinese
TrulyChinese is a growing Shanghai online dating platform that aims to create genuine matches beyond physical attributes. In this, TrulyChinese has developed an edge among the many in the market right now.
It also imparts helpful blogs that can provide you with much-needed information and tips on dating etiquettes in China and how to get a blind date in China.
Tinder
This worldwide app is also an efficient tool when dating in Shanghai. However, this may only be useful in Shanghai if you pay premiums and have access to the app's Passport feature.
Tantan
For a wider dating pool and accessibility, Tantan is a more appropriate option. It is a Chinese dating app with over 100 million users that can be used in China without restrictions. Tantan has been coined the "Tinder of China" because of its similar functions and mechanisms.
Shanghai Dating Tips
Offline/Traditional
Know where and when to go.
Besides the top go-to places you can visit to find a date previously discussed, you must also learn the best times to pop in. You must be strategic when dating in Shanghai, China, so you maximize your time and effort.
For instance, People's Park Square's marriage market is at its peak from 12 PM to 5 PM every weekend. Xintiandi is beautiful during the day, but you should go there at night where pubs, clubs, and bars are packed with singles appreciating the nightlife for better chances of finding a romantic partner. Tourist sites, malls, and cafes are best during the afternoon when you want a simple search for a date and if you are into the prim and quiet types of singles. The Bund is okay throughout the day and night. If you cannot find a date there, you'll surely make a friend or two that may introduce you to their single peers.
Be confident.
Dating in Shanghai is fast-paced, and opportunities will pass you by if you aren't assertive. While the young people of Shanghai have become more open and outspoken, there is still a considerable number that is conservative and shy, thus needs you to make the first move. If you find someone who interests you, be confident while staying respectful. Do not be pushy. Match his/her pace. Remember, you are coming into their scene, so you have to be perceptive.
Online
With China, Shanghai dating has built a whole new different landscape online. The big cities have set a trend that essentially moved dating singles to a digital realm. Today, online may be the best way to meet singles. The Chinese still love the familiar and warm ways of marriage markets and matchmakers, but the busy singles have also taken the initiative in finding partners efficiently using the internet.
Choose a reliable site or app.
If you do a quick search online, you will find a surprising number of online dating sites and apps that promise to give you excellent matches. The issue is, most of these platforms are riddled with scammers and deceitful users. You must find a secure, effective online dating site that meticulously sifts through all newcomers to ensure a safe dating journey. You must also choose a dating site specializing in creating suitable matches that will foster lasting relationships rather than quick hookups.
Create a strong profile.
There are millions of singles dating in Shanghai online, so you must design your profile to stand out among the rest.
Save that professional picture of you in a business suit for your LinkedIn profile and opt for fetching photos of you enjoying a hobby or sport. It gives out a more approachable and fun vibe. Selfies are becoming outdated, too. It comes off as smug and gives the impression that you don't have enough loved ones to take happy pictures of you. Also, don't forget to include a close-up snap of your face highlighting your most remarkable features.
Another essential point to remember is to make sure you have completed filling out the details in your profile. Your personality, career, recreation, family background are all critical to singles in Shanghai. The Chinese culture heavily emphasizes establishing good relationships with well-rounded, successful people. They set this standard on themselves and thus expect others to be the same. There is no place for lousy profiles while online dating in Shanghai.
Stay genuine.
Particularly if you are looking for a serious relationship, keep in mind that your authenticity is the most effective way to show that you are honest and deserving. Singles in Shanghai are straightforward, and you will know if your date intends to advance your relationship. Otherwise, they move on pretty fast. You must be the same way. Do not take it personally too much. Enjoy it. You will know when the right one comes and when he/she does, pursue it.
Conclusion
The hustle and bustle of the Shanghai metro offer a guaranteed adventure that will fill your soul and invigorate your spirit for love and romance. Yield to the beckoning journey that is dating in Shanghai.