Top 10 Dating Apps for Foreigners in China
Before you go out and meet Chinese singles online, you have to be acquainted with the most popular dating apps for foreigners in China. This is so you won't embarrass yourself and fail miserably in your dating efforts.
Finding love is hard. It's more challenging when you have to do it in a foreign country where you face cultural differences and language barriers. Every day, more and more foreigners are choosing to visit and experience China. Millions of people come to china to work, study, or simply enjoy the rich cultural heritage. One of the experiences they pursue is seeking romantic relationships with Chinese citizens.
With China having the world's largest population, it's customary to believe that finding a partner would be easy, but you couldn't be more wrong.
In recent times, meeting an ideal partner has become a general problem, not just for foreigners. However, dating apps are gradually becoming the norm in the dating scene. According to Ai Media Research Centre, over 600 million people used dating apps in China in 2019.
As online dating becomes more and more popular in China, different Chinese dating apps and platforms have surfaced to cater to foreigners hoping to meet Chinese singles. This is usually either for casual experiences or deep, long-lasting relationships.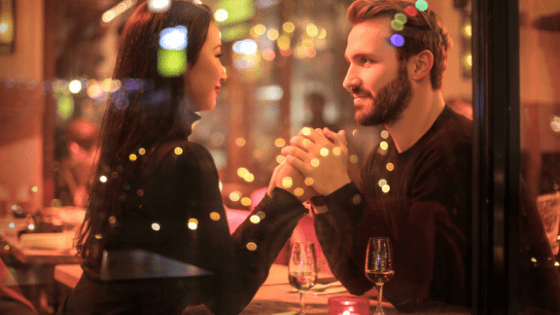 Here are some of the most popular dating apps for foreigners in China.
1. Truly Chinese
TrulyChinese is a niche dating platform that connects foreigners with authentic Chinese partners. It's the perfect site if you're looking for both casual and long-lasting relationships.
The site is easy to set up. Just register, input your information to your profile, get verified, and you are ready to chat with available Chinese singles.
With features like advanced search and content filters, TrulyChinese helps you find the perfect partner of your preference. It also lets you check your compatibility by comparing your interests to see if you're compatible for each other. The platform also lets you video chat and has a great built-in translator to translate to several languages.
2. Momo – There's Always Something Interesting Nearby
Momo ranks as one of the best free dating apps in China. It is also one of the largest and most popular online dating platforms in china. First introduced as a location-based dating app, Momo turned into a social platform that lets users interact and find love. 
Upon registration, you will have access to Momo's numerous features. If you are looking for a date, you can easily use its location-based feature to find potential matches near you. You can also access other features like games, chat forums where users interact based on shared interest.
Although sometimes confusing to navigate for new users with its multitude of features, Momo is a great place for foreigners to interact and potentially match a wide range of Chinese and international users. It has about 70 million active monthly users and over 8 million premium subscribers.
3. Qing ChiFan – I'm Free Tonight
Qing ChiFan, meaning "Please, eat," is a viral Chinese dating app. It offers such a unique online dating experience that it is almost revolutionary. The premise is simple, extend an invite to a potential dining partner near your location. If they accept, they will get to know you are a match over a meal. It marries technology and the traditional dinner date.
You can set options for what kind of food you want to eat and which restaurants you would like to dine. You can send an invite or set up your profile and wait for someone to message you if they share the same culinary interests with you. The app allows you to build relationships organically and in person.
Probably one of the most appreciated features is setting if you want to pay for the meal or split the bill. That saves many people from a lot of awkwardness and makes Qing ChiFan one of the best free Chinese dating apps.
The app has a large user base and offers in-app purchases that enable you to access premium features.
4. Jiayuan
With a user base exceeding 190M and over 4M active monthly visitors, Jiayuan is one of china's largest dating platforms. It's also one of the best free Chinese dating apps on the market. The platform focuses on matching compatible singles for long-lasting relationships that ultimately lead to marriage.
A pioneer in the online dating scene in China, Jiayuan has helped facilitate over twelve million matches since its inception in 2003 and has evolved into a large social networking community. It offers games, live streaming, a matchmaking service, guides, blogs, customer support, dating events, and even a page dedicated to financial advice.
You can find their perfect match by utilizing the app's advance search and filter options to find potential partners in their location. You will also learn their preferred personality type, facial structure, interests, etc.
The Chinese dating app has an extensive verification process, allowing users to verify their profiles using phone numbers, email, identity cards, property documents, video certification, academic certificates, and even divorce documents.

5. Heartbeat – Love Starts with a Crush
Heartbeat, xīn dòng in Chinese, provides a unique and authentic online dating experience for Local and international students in China looking for a profound connection.
Students who wish to use the app must fill in their institutional credentials before being granted access. That guarantees that only genuine users are shown on the app and also ensures that bright, young, and educated individuals are provided with a safe platform to interact.
Heartbeat only gives you two matches a day. If your match is accepted, you can start up a chat. The feature allows you to focus on building strong and meaningful connections with your matches instead of being bombarded with dozens of options.
Although limited regarding the number of users, its fun and easy to navigate user interface makes for a refreshing online dating experience.
6. Asia Charm
Asia charm is one of the most popular online dating destinations for foreign men looking for beautiful Asian Women in china. It is a paid platform that helps foreigners to meet vetted Asian women for serious or casual relationships.
Asia Charm operates on a points-based system called "Credits." You buy bundles of credits which allow you to access different services and features on the app.
As it is a premium service, you won't see Ads and distracting pop-ups flying around. Its interface is clean, with the profiles of the women displayed.
Asia Charm is an excellent platform for meeting Asian women, as evident by its 300,000 active monthly users. However, the English Language is sometimes a barrier as not all listed women are fluent in English. Regardless, it is one of the best dating apps in China for foreigners.
7. Tan Tan
One of the best free dating apps in China, the Chinese app, commonly referred to as "Chinese Tinder," is a popular dating app for foreign users in china.
After registration, you upload photos to your profile and a short bio of necessary information such as your interests, likes, goals, etc. The app's interface is very similar to tinder, with profiles being shown with an option to either swipe right (like) or swipe left (dislike). You will get a match when you and another user have swiped right on each other's profile. You can only chat with matched users.
Tan Tan, which is free to use, offers a premium version of the app, giving unlimited swipes and searches in other locations and cities. Tan Tan is an excellent option for foreigners who crave a familiar experience, with over five million premium users.
8. China Love Cupid
China Love Cupid is an online dating platform tailormade to cater to foreigners looking to connect with Chinese women.
The paid membership platform offers a wide array of singles (students, entertainers, corporate workers, etc.) interested in having relationships with foreigners. The easy to use interface displays profiles of available women and invites users to start up a conversation.
One of the ways the app caters to you is with its built-in translation feature. With this, the language barrier ceases to be a problem. It also makes China Love Cupid a favorite among dating apps in China for foreigners
9. Romance Tales
Romance Tales is a popular dating platform among foreigners looking to meet Chinese women. The site's interface is clean and convenient, without annoying ads and pop-ups. Foreigners use Romance Tales because of the strict verification process that Chinese women must face before being listed. That ensures that profiles you see and interact with are of real women looking to make genuine connections.
To register, you will need to input your basic information like your age, gender, email, and so on, before being given access to the site's thousands of profiles and interact with the platform's 180,000 monthly visitors.
Once registered, you will be able to browse numerous profiles of available singles. Sending messages requires credits, and you can buy them in packs or bundles.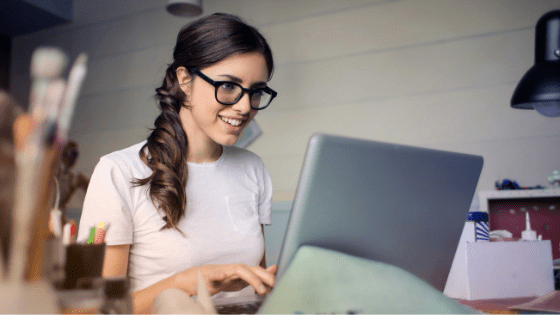 10. Loving Feel
Loving Feel is a fast-growing dating platform designed to connect foreigners with Chinese women. Its easy-to-use interface displays neat rows of authentic and verified Asian women profiles for you to choose from.
The platform is free to use, but users must purchase credits to message available profiles. Although it does not have a mobile app nor an in-built translator, Loving Feel is still popular for foreigners. 
Dating and finding love as a foreigner in China has never been easier and more accessible. Why not try out one of these dating apps for foreigners in China and find that special partner today.