Dating Etiquette in China
In this technology era, humans have come a long way to improve life as we know it. One may think that these advancements would also make dating more straightforward, but it seems love has become more complicated despite the ongoing digital age. Although at least one out of three people engage in online dating, 48% of them are only looking for something casual. China has always remained conservative throughout the years. Upholding their valued traditions is part of their lifestyle, making irregular methods like online dating hard to adapt in the Chinese dating etiquette. Dating etiquette in China has always encouraged marriage-centered relationships.
As difficult as they may be, families expect their children to be married once they've reached adulthood. The fast-paced culture added with the family pressure can be challenging to deal with in Chinese dating culture.
The conservative culture that has long existed in Chinese dating customs caused people to become wary of single Chinese individuals. Although the traditional Chinese dating culture opposes online dating, Chinese singles in the newer generations see these online platforms as a refreshing change. Despite the freedom that Chinese online dating platforms have given single Chinese men and women, not everyone can find the love of their life on a single try. Understanding the different online and offline dating practices in China will help get better matches and online dating results.
How to Date in China Online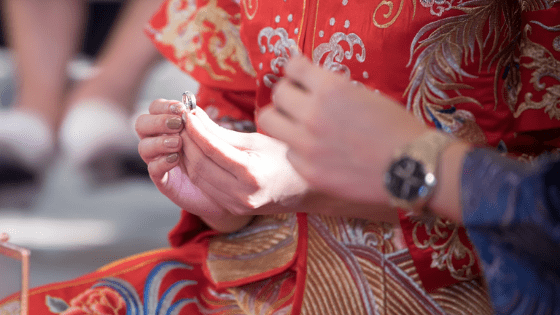 Understand your Purpose
Before dating, thinking about why you want to date will help you adjust your mental state. Despite marriage being the common goal for all relationships in China, people who prefer flings and casual dating still roam the streets. The pressure parents place on their children to marry can be disheartening and force Chinese men and women to date for the sake of it. This mentality has led many unprepared individuals to get into relationships against their will. These kinds of forced relationships then lead to cheating or unhappy couples.
There can also be times where you just got out of a bad relationship and are not yet ready to get into a new one. Wanting to meet other people when your heart isn't there will not help you form good relationships with others. Your overall outlook on dating can directly affect your experiences when dating in China.
Knowing your purpose for dating will help you understand what to expect from the people around you. Taking the time to process your feelings towards dating will help you determine if you're ready to be in a relationship. Whether you're doing this for your family or your sake, letting your partner know your purpose for dating will also save him or her from future heartache. It is always better to let love take its course rather than forcing anything for the sake of appearances. Changing how you see Chinese online dating websites from something romantic to a tool used to meet other singles will limit hurting those around you.
Know What you're Looking For
Traditional dating etiquette in China see strict standards as a bad thing when choosing a marriage partner. Chinese parents usually choose their children's future partners as part of the dating customs in China. Family wealth and status are the main criteria parents look for deciding their children's prospective partner. In most cases, the children rarely have a chance to vote when talking about marriage arranged by their parents, especially women. Because of these arranged marriages, most Chinese tend to live an unhappy married life.
Knowing what you're looking for in a person will not only give you a clearer image of the life you want to have but give you the courage to fight for what you want. It is reasonable to be cautious and picky when using online dating platforms to search for a partner. Prefer realistic expectations such as kindness and respect instead of using looks and money as a basis to judge a person's qualities.
When looking through online profiles, you may encounter many people who fake their way to your heart.
Be True to Yourself
Online dating in China can be a little cruel. Wealth and social status play a vital role in China's dating etiquette. Thus, a lot of people tend to include false information to make their profile more desirable. Continuously lying to others and yourself will only make things harder for you in the future. Honesty has always been part of the dating etiquette when dating Chinese women. Lying to them about who you are will lead to you losing face and damage your reputation.
The same applies when you're using online dating platforms in China. Highlight your best traits and make up for your poor qualities. Because there is no right formula on how to date other people, the best anyone can do is be honest with their feelings. Letting your potential matches know your intentions for joining will help you filter the millions of users online to the selected few who are a good match for you.
Encountering a few bumps in the road of attaining true love is reasonable. What's important is that you aim to become a better version of yourself than you were yesterday. When presenting yourself online, always remember to not focus on the things you don't want. Instead, feature the qualities you're looking for and picture an excellent scene for the two of you. Be someone proud of who they are and increase your confidence. This method will attract those who have the same interests and create a match.

Be Kind
China's dating environment has always been fast-paced and can be a little cruel. Relationships are a give and take situation. If one party does more of the giving or taking, problems will eventually occur. Meeting people, offline or online, is only the first step in any matchmaking process. Whether you met your partner through your parents or not, ensuring a good relationship will begin communicating with one another.
Online matching is no different. Whether you get a hundred matches right away, you can only maintain at least half of that number or less if you don't know how to talk with other people. China strictly upholds stereotypical gender roles that discourage women from initiating anything first. This dating etiquette in China includes conversations online and offline, inviting to hang out, or gift-giving.
If you're a man who worries about making women happy, being kind and understanding them is the first step in placing a smile on their faces. When talking to Chinese women, it is customary to shower them with genuine compliments while avoiding any sexual remarks. When you've managed to get a conversation going with your partner, avoid using close-ended statements. These statements will make you look dull and uninterested. When talking or spending time with your partner, always take an interest in their life and take care of them. In Chinese dating customs, men are supposed to make women's lives easier while women make men's life more comfortable.

Advantages and Disadvantages of Online Dating in China
Advantages
Online application on traditional Chinese dating customs
One of the most significant advantages of Chinese online dating sites is its accessibility to the citizens. Through these platforms, the current generation can continue to practice the Chinese dating culture despite digital progress. Aside from dating apps and websites, media directed to provide families with suitable marriage partners have also existed.
Despite its conservative of the dating etiquette in China, online dating apps have become part of today's dating culture. It's common to meet other singles online from online dating platforms that have emerged in the Chinese market. Unlike the usual dating apps, these Chinese dating apps created new features to suit their conservative traditions. These features include matchmaker-mediated chats, voice message speed dating, and more. With these options available, adapting to the new norms while keeping in mind the proper etiquette in dating will help you find the one.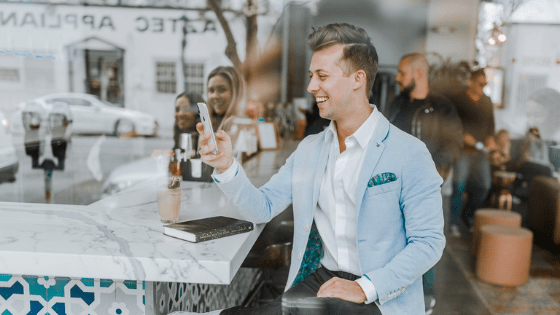 Disadvantages
It is frowned upon by older generations
Older generations usually dislike online dating sites because it encourages the younger ones to take matters of relationships into their own hands. Because of filial piety, parents and grandparents contribute when choosing a suitable partner for their children to continue the traditional dating etiquette in China.
The older generation tends to continue practicing traditional Chinese dating customs despite the technological advancement the country is facing. Using online dating sites in China can subject you to discrimination and scrutiny from your family and the public.
More vulnerable to scams
Despite all the connectivity online platforms offer, the internet can expose you to many identity threats and scams. When thinking about using online dating platforms in China, always be wary of 'too good to be true' profiles. These profiles tend to be scams that take advantage of seeking individuals like yourself. At the same time, avoid deceiving others for personal gain.
Although being careful is common when using online platforms, allow yourself to enjoy your experiences and take the chance to meet with other people. Don't trust others easily while not fully closing your heart will help you judge other people better. Learn more about Chinese dating site scams here.
Dating is hard anywhere in the world, and when you're dating someone who's Chinese, it's only natural to learn the most basic dating etiquette in China