How to Meet Chinese Singles in Shanghai
Populated with 24 million people and being China's biggest city, it's hard not to deny that Shanghai is a great place to meet singles from all over the country with unique beauty and distinct qualities.
Now you've made up your mind to date Chinese singles in Shanghai, but where do you actually look for them in a city where everything seems to be fun to go to? Well, here are the top places to meet singles in Shanghai:
1. Meet Shanghai singles in Xintiandi
Looking for places in Shanghai with a more romantic setting but also has places where you can dance your feet away to eardrum-beating music? Then you won't have to look far. Xintiandi is located in the center of Shanghai where going there won't be difficult for you at all.
Right from cafes, restaurants, bars, and nightclubs, Xintiandi has it all!
How to meet Shanghai singles in Xintiandi?
Did you know that in Xintiandi, you can have the chance to meet some of the most ideal singles? With bars, restaurants, and cafes sitting side by side, you can meet Shanghai singles anywhere in Xintiandi depending on your party mood.
Just have fun and look your best. But also don't forget to be aware of the people you interact with. You want to experience the Shanghai nightlife for foreigners, but always keep a watchful eye of your belongings and make reasonable decisions.
Relate article: How To Make Chinese Friends Online or Offline
2. Meet Shanghai singles in Hengshan Road
If you're in the mood for a more vibrant environment where you can just hop from one place to another, then Shanghai's Hengshan Road is the perfect place for you.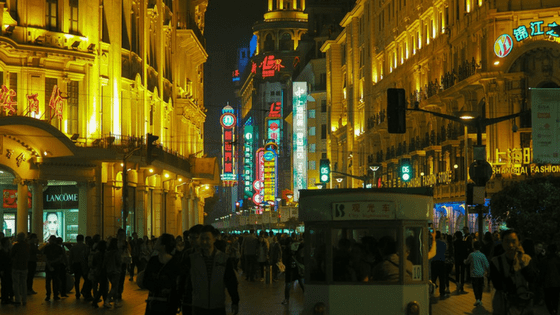 One little fact about Hengshan Road is that it used to be the French Concession of China which served as the center of the premier residential district in Shanghai during the 20th century. But today, what you will mostly see in Hengshan Road are bars, restaurants, and clubs that are a common go-to place for foreigners looking for some fun and excitement.
How to meet Shanghai singles in Hengshan Road?
You'll never run out of fun in Shanghai, especially in Hengshan Road where there's a wide choice of places to have fun and meet singles in Shanghai.
You can go to well-known bars clubs like Phebe 3-D Club and CD Soho if you're ready to hit the dance floor.
If you're more into a mellow type of club and just chill while drinking, then Sasha's Restaurant and Bar, Blarney Stone, and Cotton's is just the right place for you.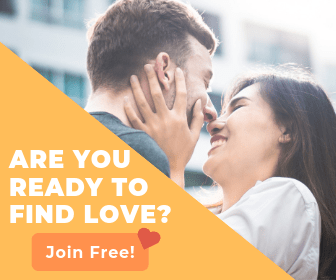 No matter what bar mood you're in, you can meet and make friends with Shanghai singles who are also looking for a good time in Hengshan Road. Though it's advised to be careful with the people you meet there. You might run into escorts or even underage girls that could get you in trouble. It's alright to have some fun at meeting people but protecting yourself is more important.
3. Meet Shanghai singles in English Schools
When you're in an English school in Shanghai, you'll be sure to find well educated Shanghai singles looking to improve their English speaking skills. They would gladly go out for coffee with someone they can practice English with.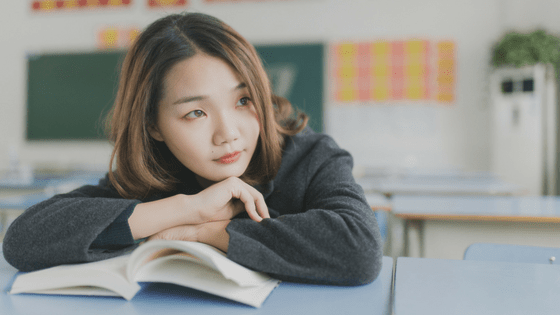 How to meet Shanghai singles in English Schools?
Being in a student in an English class might be awkward, especially if you're a foreigner because you're mostly expected to be fluent in English. But after making friends with one or two classmates, your life will run pretty smoothly.
Meeting singles in Shanghai and being able to study English at the same time? That's a win-win!
Relate article: How to Impress that Chinese Girl You Like
4. Meet Shanghai singles in People's Square
In the busy streets of Shanghai, there's a place called People's Square where every Sundays and Saturdays from noon to 5 o'clock in the afternoon parents trade-ff information about their children in order to find a suitable match for them. In China, this is called 人民公园相亲角 or the Shanghai Marriage Market.
This weekly event attracts a floral of activities and people, most especially single Shanghai women looking for a match. It's impossible not to engage in a conversation with a Shanghai local whilst you're there especially if you're a foreign tourist.
How to meet Shanghai singles in People's Square?
You can count on the fact that there will always be lots of locals going to People's Square for different reasons. Others want to meet a suitable match, while others just want to practice their English speaking skills.
If you're a foreigner, you can be sure to have lots of people wanting to interact with you. So be friendly and talk with them. If you happen to meet a local that you like, take this chance to take their phone numbers and meet someplace where you can hang out.
5. Meet Shanghai singles in Chinese dating sites
In this day and age, there are only very little things that technology couldn't do. Right from ordering food, talking face to face with your family members even though you're 3 continents away, and even meeting people for dating. If you want to specifically find single people in Shanghai, then it's best to look for them on a Shanghai dating site like TrulyChinese.
Out of all the places mentioned above, this is the easiest way Shanghai dating without even being in the city at all. So use it to your advantage and find singles right from your phone.
How to meet Shanghai singles in Chinese dating sites?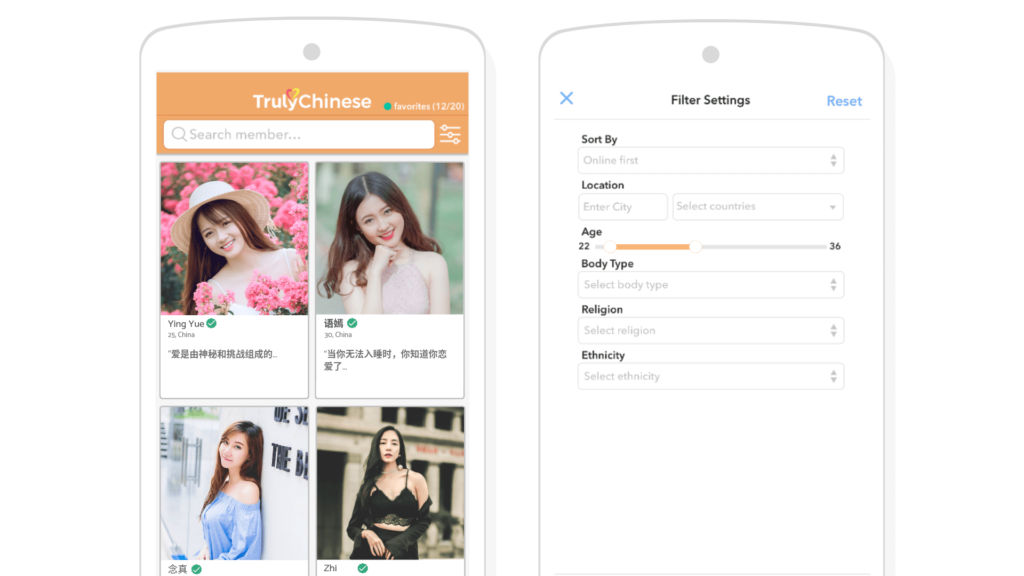 TrulyChinese has a large number of members from all over China and it's neighboring countries. Therefore meeting singles from Shanghai are easy and you have many members to interact with.
You can browse, search, and chat with compatible singles for free on TrulyChinese. The best thing about this is it's so easy to use that singles from all ages could easily navigate and suit your needs just the way you want it.
Relate article: Chinese Dating & Safety Tips
Shanghai is has become a friendly place for foreigners and tourists. Whether you're in the city to meet your future Chinese girlfriend or just simply looking for someone to have fun with, you'll surely have absolute fun dating in Shanghai. But while you're having fun, keeping your eyes peeled and being careful is still a must.