Your Cheat-Sheet to Mastering Shanghai Dating Culture
According to legends (c.,2600 BCE), the Shanghai dating culture started with a primitive way of allowing marriages among families. Before the Neolithic age concluded, exogamous unions came to be, and an unrelated single woman can marry brothers from another family.
Maternal marriage then emerged where the couple remained monogamous. Then during the Zhou Dynasty, sororate marriages became popular. It allowed the men to marry the women in his wife's family.
Polygamy and having concubines and primary wives were normal until the end of the Qing Dynasty. 
There weren't many dating customs during these ancient times as this phase in building a relationship is almost nonexistent. Men and women were matched by elders and matchmakers, sometimes before adulthood and often before they met.
The duration and the intricacies of the dating period during ancient times are different from what it is now. However, some practices have survived the test of time, and though modified, their core is still preserved.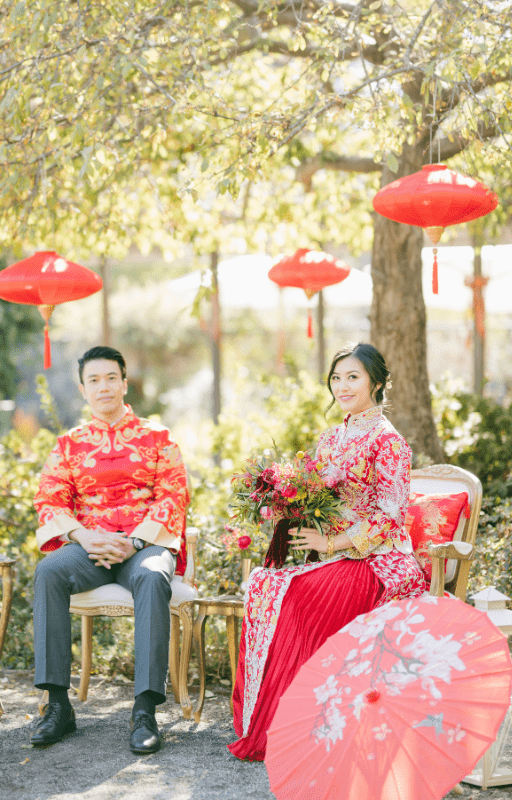 Ancient Dating traditions in Shanghai
There are wonderfully unique Shanghai dating customs that are still being practiced today. They have become an intrinsic part of the dating culture in Shanghai, and it has continued to flourish even in these modern times. The ancient dating traditions have made dating and marriage in Shanghai unique and incomparable.
Here are some Shanghai dating customs that you should know:
Matchmaking by elders
Even now, the elders and the senior members of families in Chinese communities are highly respected. Like in most countries in Asia, a marriage is considered a social function rather than independent activity.
The younger generation's coupling is wholly the elders' decision with a professional matchmaker's help. The social standing, financial stability, and relationship between families were considered much more crucial than love and romance.
Influence of Zodiac Signs
The concept of luck and astrology materialized in China's ancient communities and has continued to influence their way of life, especially love and relationships. Others of different descent and culture are even patronizing the fun and intriguing compatibility charts of Zodiac signs. In China, however, it is still regarded as profound and essential. To the traditionalist Chinese households, zodiac compatibility ensures a solid and successful match. They may employ the services of a fortune teller to predict the future of the relationship. This is a persisting Shanghai dating custom that is still being recognized today.
This is why sharing with your dates your birthday and year is essential. This information is crucial information in your online dating profile. To boost your charm, you can highlight your best personality features according to your animal sign.
Marriage Markets
Up to this day, in the age of digital and technological advancement, marriage markets have remained a significant part of the Shanghai dating culture. The parents of singles gather to advertise their single children (of appropriate marrying age) and personally find a match. Their parents set for them to meet, go out, get to know each other, and see if marriage is on the table. 
The marriage market of the People's Park in Shanghai is perhaps of the most popular in China. Anybody is welcome to the gathering but make sure that you are at your best. This practice may seem primitive and incredulous to other cultures, but it is a dignified custom in China. The parents are critical in choosing a date for their son or daughter, especially that most young singles in the big, progressive Shanghai are professionals and accomplished.

Proposal formalities
The final step of matchmaking is exchanging "three letters" and accomplishing the "six etiquettes."
In order, the letters are the "letter of betrothal," the "gift letter," and the "wedding letter." The "letter of betrothal" serves as the official document of the engagement. It details the intention of the couple to marry. The "gift letter" lists down the description of the wedding gifts. Finally, when both families agree, the groom's family would give the "wedding letter" to the bride's on the day of the ceremony.
The "six etiquettes" start with the proposal. The next is the birthday compatibility matching and then followed by the gifting of betrothal presents. They then set the wedding date, and the practice concludes with the wedding ceremony itself.
Distinct marriage practices
Most of Shanghai wedding customs were established during the Han Dynasty. Presently, there are still some who observe these practices. An example is the groom's family giving gifts and dowry by the bride's family. Another one is the wife's moving into the residence of the groom and his family after nuptials.
One more notable practice is the tea ceremony celebrated before or on the wedding day. If you are planning to date and eventually marry a lady or a gentleman in Shanghai, be aware with how tea is a big part of the Chinese culture. Tea symbolizes love, respect, and loyalty so get familiar with the ceremony. The couple should serve the tea to the paternal family, starting with the elders and continue with the maternal family while kneeling or bowing. Today, the Chinese locals still keep the tradition with an addition of presenting money in red envelopes or jewelry and tea.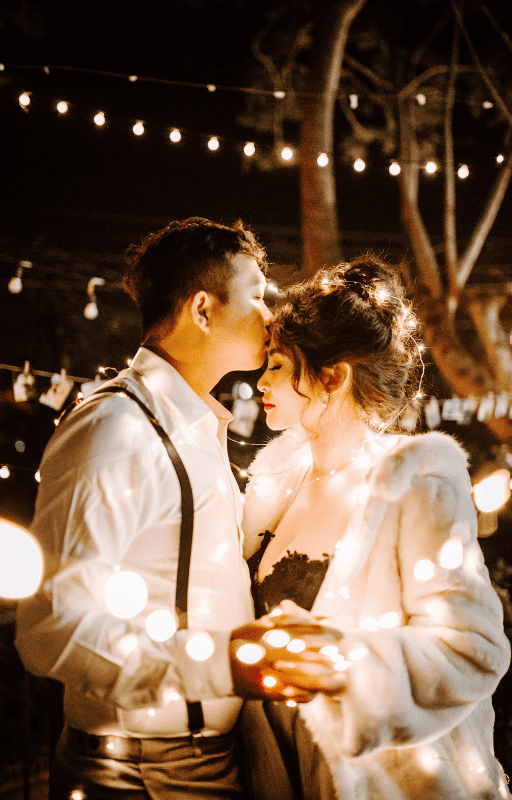 Modern Dating Culture and Norms in Shanghai
Throughout the millennia, the dating culture in Shanghai has evolved. Dating has grown to be a big, clear-cut step in a relationship. The singles in Shanghai have allotted this phase more time and work to see it grow in its own time. Unlike in the distant past, young singles now have greater freedom and independence regarding dating and marrying decisions.
Here are some cultural shifts that have emerged through time:
Online matchmaking and marriage services
Matchmaking is integral in Shanghai dating culture. Digital technology has provided an additional platform for singles to explore the dating scene and assess the opportunities more efficiently. Similar to the early times, online dating platforms offer their users the assistance of a professional matchmaker. The matchmakers even help their matches have the first conversations to get past introductions without feeling awkward or shy.
Online dating platforms have become a massive part of modern Shanghai dating culture. Among the numerous options in the market is TrulyChinese, a safe, reliable, comprehensive dating app designed for you to furnish your dating profile with all the necessities easily. Hence, you get successful matches in Shanghai.
TrulyChinese also makes sure their members have all the support they need with helpful information through their blogs to create compatible relationships in the platform.
The rise of social places in urban Shanghai
The young singles of progressive Shanghai are more open and experimental. The establishment of dreamy, romantic destinations proves how the modern generations consider mingling and socializing a large part of their lifestyle. The nightlife in Xintiandi, the slick cafes in Tianzifang, the river cruise in Huangpu, and the rooftop lounges and bars of The Bund are examples landmarks that have become go-to places in modern Shanghai dating culture.
Tips to a successful dating journey in Shanghai
1. The dating culture in Shanghai is a unique blend of traditional and modern facets.
Dating in Shanghai practices the old-school, gallant, and polite ways. However, their population also adapted the much-needed progressive means to cope with gender imbalance, globalization, low marriage rate, high divorce rate, and lingering discriminatory attitudes.
To have a productive dating experience in this megapolis, you must adopt a certain mentality and conduct that have become innovative norms in Shanghai, China. You have to be perceptive of benchmark behavioral cues because the balance of convention and contemporary Shanghai is subtle. You will need ample experience to truly grasp dating etiquettes in China, but it will entirely be worth it.
2. The Shanghai dating culture emphasizes family, social participation, career, and moral values.
To have successful dates, act well-rounded and mature. Nobody has to be perfect to date, but you should note that singles in Shanghai typically have high standards. Therefore, you will need to be at your best, especially when engaging in marriage markets and online dating. In these settings, all aspects of your life will be on display, and it can make or break you.
Explore these matchmaking gatherings, marriage markets, and free online dating sites and observe how they work. When you can see the patterns and customary practices, it will be easier to maneuver and strategize. Keep in mind that a strong dating profile can catapult you to success.
3. Be open to experience.
It is easy to become frustrated when things do not go as planned. This can cause you to be too intense, and that is a major turn-off. Remember to have fun. Hookups and blind dates can be thrilling and will shake off that anxiety and stiffness. 

Conclusion
The Shanghai dating culture is fluid. It's easier to just go with the flow. The most crucial point in this article is before you get serious with Shanghai singles, you have to at least acquaint yourself with the basics of their dating culture. Especially if you're an expat or someone who did not grow up in a traditional Shanghai culture.