Online Dating Advice: Dating Profile & First Date Tips
Looking for some online dating advice that helps you with your questions and confusions? Just read on and may you have a great dating experience!
In its early days, online dating was the last option for anyone looking to make a meaningful romantic connection. It was supposedly full of lonely men and women who had given up on traditional dating avenues. With the help of new technological advancements, user-focused algorithms, and niche-based platforms, online dating is becoming globally accepted and even seen as the norm among younger users.
In a 2018 report, the Global Web Index reported that over 41% of singles online had used a dating app at one time or another, with 75% of users being men.
Online dating platforms have proven to be a game-changer in the way people interact and seek romantic relationships. It has made finding a partner more accessible, convenient, and streamlined.
Reasons to Consider Online Dating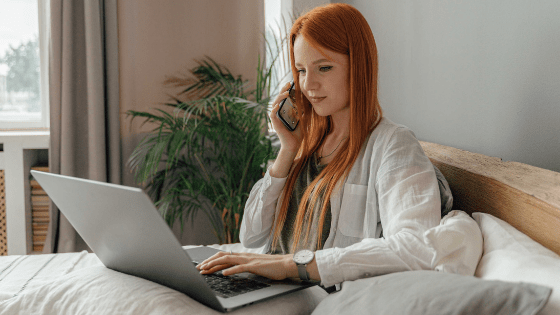 People all over the globe use online dating platforms for various reasons. Here are some of the most common reasons people go on online dating platforms.
1. It is Simple and Easy to Use
If you can operate a mobile phone or navigate a website, you will have no problem using an online dating site.
2. More Options
With online dating, you have greater access to potential partners from different races, countries, tax brackets, religions, political inclinations, etc., at your fingertips. You will be able to interact with a more diverse pool of potential partners than you would typically have access to in your regular life. Online dating provides a way to broaden your romantic horizon and increases your chances of finding a partner.
3. Easy to Find What You Are Looking For
It is a very common online dating advice to search for dating sites or apps that caters to the group of people you're looking for or interested in. With more niche-based platforms popping up every day, it has become easier to narrow down and satisfy your personal preference. Online dating sites like Truly Chinese provide a safe and easy-to-use platform to find the perfect partner according to your taste (in this instance, it caters to people looking for a Chinese partner).
4. It Is convenient
With online dating, you do not have to worry about scheduling or logistics. You can chat and talk whenever the other person is online. There is no need to worry about which restaurant to go to, what to wear, if you should drive or take a cab, etc. All you have to do is pick up your phone and type.
5. It Takes the Pressure Off
Online dating allows for more in-depth and less superficial connections. You don't have to worry about them judging you on what you wear, how you move, what kind of car you drive, and so on. You can just be yourself, knowing that if you make a connection, they like you for you.

Advice for Online Dating Success
Although now a social norm, online dating can still present an issue regarding acceptable cyber conduct. It is a unique experience in its own right, not merely a digitization of traditional dating trends and etiquette. Here are some helpful online dating advice and tips to help you make the best of your experience and help you navigate the rocky online dating waters.
Make Sure You Are Doing It for The Right Reasons
Many users join online dating sites because they are trying to find love, a meaningful connection, or a life partner. You will be interacting with people who are willing to be emotionally vulnerable.
If you are just bored, trying to find a rebound, or just curious, you may not have the right motivation. If you feel unsure of your reason but think online dating will help clear things up, you must be upfront and honest about your emotional availability and dating goals to whoever you are chatting with.
Find the Right Platform
There are dozens of websites, platforms, and apps you can use for online dating. It would help if you did proper research about them before joining. Are you looking for someone your age? Someone living close, or are you open to dating long distance? Are you comfortable using free sites, or you want a premium service? Does the platform cater to a wide range of users? Would you prefer a niche-based platform catering to a particular preference and interest?
These are questions you should ask yourself before you choose which site to join. Niche-based platforms like Truly Chinese cater to users looking for relationships with genuine Chinese singles and offer security measures to protect you from scammers.

Set Up Your Profile
Once you have found the right platform, the next step is registering. You should create a dedicated email address and passwords for your online dating profiles. That makes it harder for your personal information to be exposed if the platform is compromised.
It is also advised you use a pseudonym when chatting. Only give out your real name when the relationship is getting serious and you feel comfortable with your partner.
Include your interests, hobbies, and relationship goals on your profile, so interested profiles can get a sense of who you are before they message you.
Upload a Profile Photo
Adding a dating profile photo is probably one of the most common online dating advice you'll read online. That's because it is extremely important to have one.
According to a survey of Truly Chinese users, 52% said they would not even open a profile without a profile picture. It shows that having the right profile picture can increase your chances of finding a match.
When choosing your profile picture, choose a recent one. You might be tempted to upload one from your glory days but don't. It is best to find someone interested in who you are now. Pick a photo where you look relaxed, are smiling, and taken in natural lighting. These online dating profile tips have been proven to increase your chances of finding a match.
Make A Good First Impression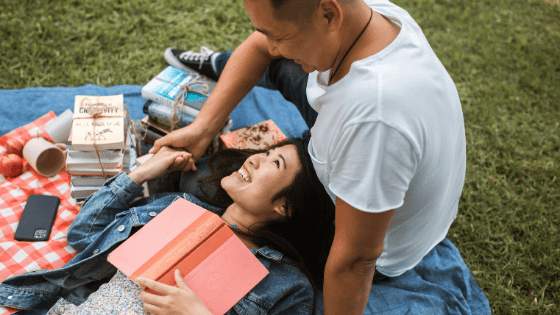 You get only one shot to make an excellent first impression. Poor spelling, bad grammar, abbreviations, and excessive use of smileys are some of the things people notice when reading your first message.
When crafting an excellent introductory message, you should go through the recipient's profile to get a sense of who they are, what they like, and what they are looking for. If you want to be on the safe side, introduce yourself, what you like, what kind of relationship you are looking for, what you like about their profile, and sign out hoping they respond. You two can get to know each other. If you want your message to be more personalized, check if you two have the same interests or hobbies. Bringing up something you two have in common can be a great icebreaker.
Even if your message is polite, flirty, personalized, and so on, always remember to be respectful and check for spelling and grammatical errors.
Be Patient
Just because you have access to potential partners at your fingertips does not guarantee that you will find a perfect match instantly. Just like traditional dating, you might have to go through several profiles before finding your ideal partner.
First Dates, Travel Tips, and Safety Precautions
Meeting your online partner in person for the first time can often make one nervous and unsure of themselves. After all, just because you think you know someone doesn't mean they are who they say they are. Even if they prove genuine, meeting someone for the first time can significantly change the relationship's dynamic. It would help if you didn't worry. Here are some tips on knowing what to do and preparing yourself for that big moment.
Find the right place
Always choose a public location. A coffee shop, a park, a nice restaurant, or meet up for a walk before your meal. Having an outdoor meeting isn't just a safety precaution. It also loosens the tension. It lets you get comfortable and enables you to establish a physical connection before being alone with them. If you notice that there is no chemistry, you can always leave without feeling pressured.
Pick first date options you can afford. If you are splitting the bill, be sure to ask what their budget is or their preferred location. That helps to avoid any awkwardness when the bill arrives.
First Date Etiquette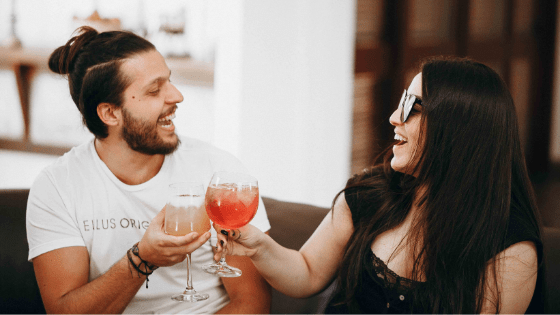 Even though you might feel like you know each other to a certain degree, it is best to avoid specific topics, regardless of if they have been discussed online, during your first date. Personal finances, political views, comments on weight or appearance, and past lovers are not appropriate first date conversations.
Check-in with family and Leave a paper trail
Always inform your family and friends of your intentions and whereabouts. Set check-in times, tell them of the venue when you leave and arrive, provide your partner's full name, and address if available. If you are going to another country and staying in a capital city, you can also register with your country's embassy to ensure your absence will be noticed.
Know the Law
if you are traveling to another country to meet your partner, investigating immigration and tourist regulations, visa requirements, and local laws is a tedious but necessary first step when deciding to visit your online partner for the first time.
Certain countries have specific laws regarding seemingly trivial matters that might seem odd to foreigners but can get you in trouble if violated. If you visit a profoundly religious or conservative country, you should research acceptable social customs and interactions so you won't offend the locals.
Budget
Don't try to go overboard on the first date. You might want to make a great first impression but remember that unnecessary spending might send the wrong idea. If you do want to get your date a gift, keep it simple. Flowers or chocolates are always a safe bet.
If your first date involves international travel, you should start preparing for your trip as early as possible to minimize costs—book flights early to get better deals. If you are a frequent flier, start saving up points before you travel. Be on the lookout for cheap hotels in the area you are visiting. You can crash with a friend if that is an option. Budgeting on the big things enables you to save up for the little things like gifts, going out to excellent restaurants, and other activities you can do with your partner when you meet.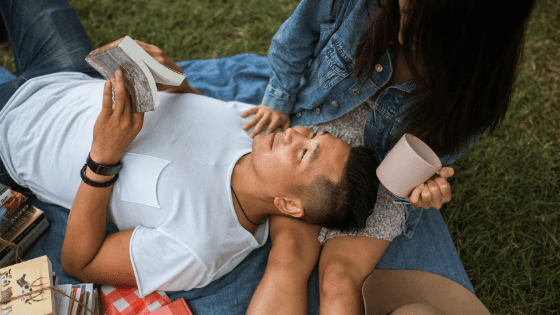 Trust your instincts
If you feel something is off or do not feel comfortable in whatever situation you find yourself in, you should trust your instincts and remove yourself. You can always explain yourself to your partner later, but it is still better to be safe than sorry.
Thanks to online dating, the prospect of finding a romantic has never been more accessible. And with this advice for online dating success, you can now correctly start your online dating journey.