What are the Pros and Cons of Online Dating?
It's completely normal to look up the pros and cons of online dating before you commit to it. Because of the stigma that came up with it, one can never be too sure.
Online dating is the new normal. Gone are the days when telling your friends and family you met your significant other on a dating site would seem like an embarrassing decision. Now, couples who found themselves on online dating sites are seen as no less valid than those who met through traditional methods.
The push for the acceptance of online dating is primarily due to the increasing interest among millennials. With 91% of millennials having access to the internet, being on a social network, and 1 in 3 millennials admitting to having been on a dating platform at one point or another, the demographic is largely a young one.
Advancement of Online Dating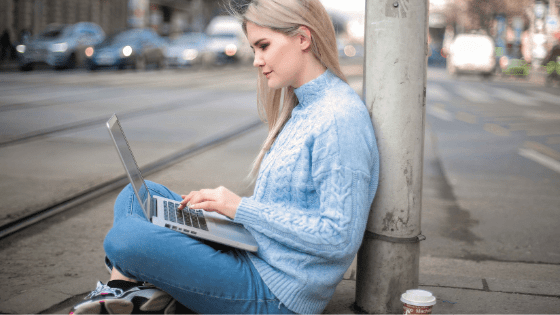 Online dating sites have also gotten more advanced and yet more comfortable to use. The process is relatively simple. Suppose you're using one of the popular free sites. In that case, you'll start by entering some personal data, from height and maybe weight to race and religion. Plenty of fields will be optional. But all of the sites are a little different when it comes to questioning and what you're required to answer.
Next, you will create a "Bio" for your profile, in which you can explain a little more about your personality, as well as what you're looking for, like whether you're seeking a spouse, friend, or someone to date. Finally, you'll upload a picture of yourself, and then you'll be ready to go.
Just like everything else, there are also pros and cons of online dating. Numerous reasons validate the rise of online dating in society. The main reason being that people are more connected to technology than ever before, and online dating is just another extension of our society's continual dependence on technology.
Even though the ease and accessibility offered by online dating platforms have ensured a steady growth in the sector, online dating platforms are still plagued with numerous complaints by experts and users. Before you make a decision, here are the pros and cons of online dating.
Pros of online dating
Some would argue that the benefits of online dating far outweigh the drawbacks. In contrast, many others believe otherwise as a result of their personal experiences. But can everyone have similar experiences? Here are some online dating pros and reasons why you should choose it as a way of finding your perfect match.
1. The world is online
There are billions of people connected through the internet around the world. With every new technological advancement, the world continues to get smaller. The same goes for online dating. It is currently more comfortable to connect with a stranger online than it is to walk up to someone at a bar. As much as the later used to be the in thing, the world has now moved on. Online is the new hook up spot.
2. It is convenient
Without online dating, it would be impossible to lie in bed and have access to hundreds of singles looking to chat and date. Online dating helps you surf and access potential partners without having to take them for a date.

3. The safest way to date
Most users, especially women, have found online dating an excellent avenue for meeting potential partners without fear of being taken advantage of or physical violence. You can get to know the person, verify their identity by video call and other means before putting yourself in close contact with them. At the least, you will get to set boundaries early.
4. Privacy and Anonymity
One of the significant advantages of dating online is that you don't have to sacrifice your privacy and personal information when getting to know someone. You have the power to determine who knows the real you, what they know, and how much they know. Every person you meet online understands why there's a need for anonymity before getting to know them properly.
5. You can take more risks
If you are shy or a more introverted person, online dating is a great way to take risks and be more daring when interacting with a potential partner. You can be more confident, wittier, and be as cheesy or flirty as you want.
6. You can focus on what you want
Dozens of niche-based online dating platforms exist solely to cater to users looking for partners who match a specific preference. Whether you're looking for matches from a specific country or ethnicity, there's a high probability a dating site for it.
7. Less Pressure
Online dating allows for connections that are deeper and less superficial. You don't have to worry about them judging you on what you wear, how you move, what kind of car you drive, and so on. You can just be yourself, knowing that if you do make a connection, then they like you for you.
8. You can Broaden Your Dating horizon
With online dating, you will get access to people from all walks of life. You will meet those who you might not have been privileged to come across in your daily life. You can meet people from different countries, cultures, religions, careers, etc. you will be exposed to a richer and more diverse dating pool than ever, giving you the chance to experience relationships and interact with people you would never have without online dating.
Cons of Online Dating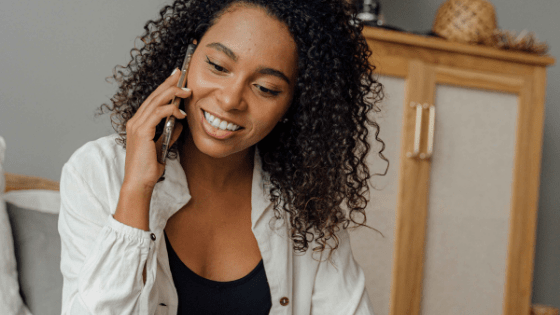 Before you go off to download a slew of online dating apps and register with online dating platforms, you should familiarise yourself with the different cons and complaints most commonly highlighted by users. Just like many other technological solutions, it has its peculiar downsides too. Here are some common disadvantages of online dating.
1. Can be overwhelming
Going online and having access to hundreds of available singles sounds like a good idea in theory. But the reality is that the constant bombardment of likes and messages can make it very hard to concentrate on finding your perfect match. Budding relationships can suffer if you are bent on connecting with too many people at the same time. Many singles miss out on genuine connections simply because they are overwhelmed with the volume of choices.
2. Cybersecurity concerns
The best example of this would be the infamous Ashley Madison hack, where hundreds of messages, pictures, and personal information of users were exposed to the public. Lapses in the security of an online dating platform can leave the users vulnerable to cyber-attacks.
3. Often used by scammers
In recent times, online dating platforms have become a hub for scammers posing as potential romantic partners to defraud unsuspecting users. Scammers on social media platforms are very smart. They use profiles of ordinary people and interact for a considerable about of time before asking for sensitive information and financial favors. Online dating scams don't just lead to financial loss; they can result in having your identity stolen or even get you blackmailed.
Related Article: Online Dating Scams You Should Watch Out For
4. Communication
Having constant but virtual access to your partner can often do more harm than good. Humans are very physical beings. A lot of our communication, especially when it comes to romantic relationships, is done through body movement and physical cues. You can miss out on many things when communicating through virtual communication, which can have a significant impact on your relationship.
5. Time-consuming
Although it is a great way to seek out romantic relationships, if you have no free time, online dating can be an incredibly stressful and time-consuming affair. Having to sift through hundreds of profiles, chat with dozens of potential matches, then narrowing the list down to just a few candidates can be tiresome. Ultimately, many singles online give up on online dating because it takes too long to find a match.
6. People Lie
Catfishing is a severe concern when using online dating platforms. With very little verification on free platforms, you will come across profiles claiming a certain height, age, weight, ethnicity, career, and even using photos they found online. Often, the truth isn't revealed until the relationship has gotten serious.
7. Can get expensive
For the best chance at finding your perfect match, most people will suggest you use a premium online dating platform. These platforms and niche-based sites either charge a registration fee or a fee to unlock their advanced features. That might be fine if you plan to be on the platform for a short time, but for those who want to invest in prolonged search and have long term online dating goals, the fees can begin to add up. Coupled with the fact that some people are on multiple sites simultaneously, you can start to see how online dating can get expensive quickly.
8. No guarantees
in some cases, you can join multiple sites, follow online dating tips, do everything right, and still not get matches. The online dating scene is incredibly competitive, and sometimes people just can't keep up.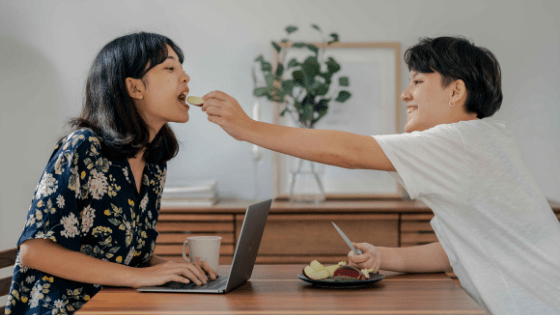 Regardless of the many pros and cons of online dating, you can't deny that it's an important part of modern dating culture. One in five internet users under 50 has dated someone they met online. And the figure is just getting higher depending on the country you live in.
Online dating does pose risks and it does have its fair share of pros and cons, but it can also lead to massive rewards if done right. Your best bet is to jump right in and give it a shot simply.