The Do's and Don'ts of Dating Beijing Girls
A guide on how to have an incredible dating journey with girls in Beijing.
China, known as one of the sites recognized as the four cradles of civilization. The majestic country goes back three millennias and has prospered through dynastic rule, the early and late imperial era, into the republic that it is today.
According to research, early marriage and discrimination was the reason why women in Beijing were prevented from participating in society, complete education altogether, and assuming an equal and respected role that men possess. Women viewed as home carers with only maternal responsibilities, along with the "son preference" and other sexist perspectives, have hindered work opportunities, economic independence, and control over their fertility and health.
Beijing, being the capital city, is the seat of the country's rich history and tradition. Providentially, it is also forefront not only in technological and economic advances but also in social transformation. The Beijing Declaration and Platform has been relentless in steering the country, and the world, in empowering women.
The impact of the phenomenal initiative is evident in the present dating culture of Beijing. With minimal social ambivalence, Beijing women are now confident in exploring their sexuality, preference, dating life and are generally autonomous in planning and deciding on their marriage and future family.
Recommended Reading: The Old and New Chinese Dating Culture
Beijing women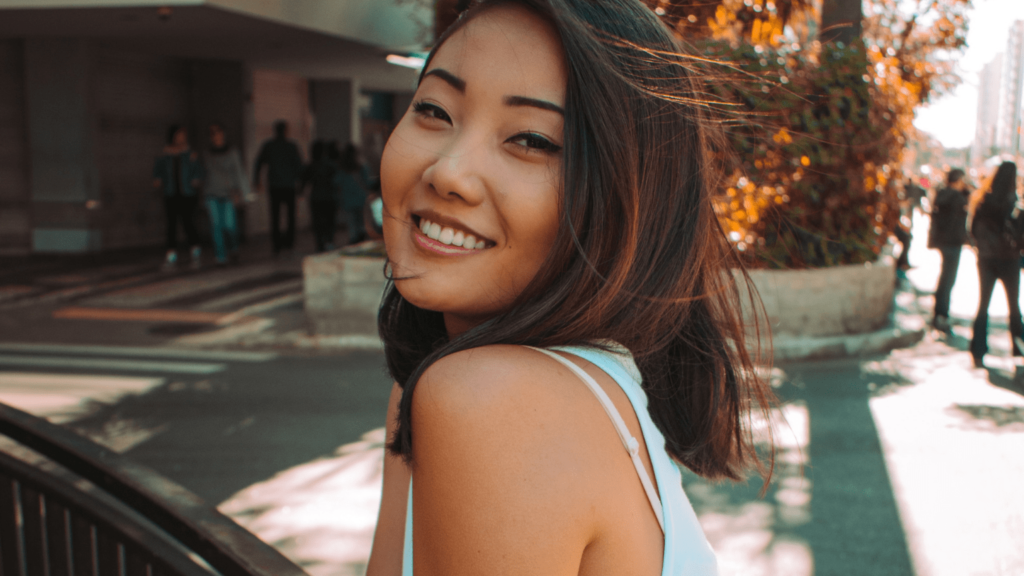 In 2019, a survey showed that China has 685 million women in the population. Numerous studies reveal that the country is under an alarming skewed gender ratio, with males outnumbering women. Men comprise 94% of the unmarried population aging 28 to 49 years old.
In Beijing, single males constitute 55% of the population, and 45% are unmarried women.
Because of this disparity, the social status of Chinese women is being valued high. Most women in Beijing take dating seriously, with marriage in mind, and take their time in the dating scene to make sure they choose the right life partner. There are also girls in Beijing who date for the sole purpose of socializing and exploring. They are in their thirties and are called zhongnenjieceng. These modern ladies are smart, secure, confident, and trendy.
Dating Beijing girls is both a challenge and an adventure. Whether you are in it to find "the one" or just for the experience, the competition is real.
How to get a date with Beijing women
In-person
You are welcome in Beijing. China has been strengthening their efforts in supporting foreigners and tourists to visit them or even stay permanently.
Beijing is a must-see city. It has majestic destinations that display their vibrant history, unique traditions, ingenuity, and adeptness in the modern world.
The city has well-defined locations for locals and newcomers alike to visit depending on their interests. Places for relaxation, entertainment, sight-seeing, shopping, friendly and romantic dates, and residence are logically situated so visits can be efficiently planned.
The Sanlitun Bar street is the go-to place for modern, young people who love to drink, party, and meet new people. This strip has 80 bars lined together that all come alive every night. The nightlife in the Sanlitun Bart Street Beijing is one of the most exciting date hunts in Asia.
For a more quiet and sincere setting, head down to Nanluoguxiang, where many hutongs have various line ups of traditional shops and contemporary restaurants. Meet Beijing girls strolling through the park or enjoying leisurely boating and fishing activities.
Recommended Reading: The Essentials for a Beijing Dating Expat

Online
With the staggering surplus of men in China, you wouldn't think of their women looking far to get dates. On the contrary, girls in Beijing have an increasing demand for international dating as they intensify their search for the ideal mate. Online dating platforms have become so widely used in China, Statistica records it having the highest number of users.
You do not need to be living in Beijing to get into the dating scene. Wherever you are right now, you can start your dating journey online. Tinder, the most popular dating app in the world, leads with its passport feature. TrulyChinese and Zhenai are also successful in bringing in foreigners to the Beijing dating and matchmaking scene. OE dating app has even flown men from abroad into China to join the dating scene!
When you get into Beijing, many more equally promising apps and sites are available in the local market. Tan Tan, Momo, Baihe, Jiayuan, Liu Liu, and WeChat all offer free sign up so you can begin skimming through thousands of beautiful women in Beijing right away.
Recommended Reading: How to Meet Beijing Singles
Dating Beijing girls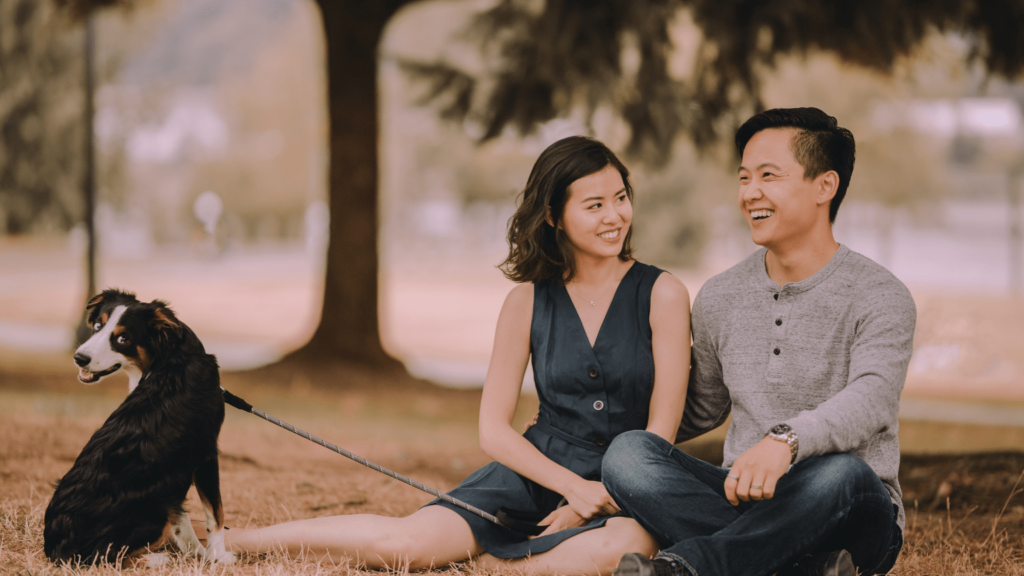 Be clear.
As mentioned, dating girls in Beijing are fairly divided according to their purpose. They are often transparent and would verbally express what they want from your relationship. It is a must for both her and you to be unclouded on what the connection is to you, what the boundaries are (if there are any), and if you see any potential to be long term.
Being transparent and honest will greatly save you time, effort, resources, and possibly heartbreak. Awareness of where you are in the dating phase will prevent you from boredom or loss of interest and motivation.
Set expectations.
Be fair with her right at the onset of the commitment. Declare your feelings, your hopes, and your viewpoint of dating. Be honest once you tell her if you are or not ready to be exclusive, or married so the relationship will not be restrictive.
A great dating journey means openness and veracity. False expectations will yield feigned behaviors from each other, and you'll likely suffer drama and misery if the relationship is built on vague arrangements.
Match her pace.
In Beijing, the progress will have to depend on the girl. Remember, the dating pool of Chinese women is vast, and to the Chinese, marriage is still something they intend to be permanent. It is therefore rational and practical for Beijing women to probe their choices. Asian as they are, they will not settle for less.
The dating phase in Beijing is either short as in casual or very long for marriage goals. The duration of your correspondence will depend on where she sees you in her life. The women of Beijing do not waste time. The ones who still recognize traditional views will want to marry before their thirties for fear of being labeled as sheng nu, or more known as "leftover women". Those who identify as zhongnenjieceng are more comfortable with brief affairs or non-exclusive commitments.

Give her gifts, lots of gifts.
Shower her with presents. When dating Beijing girls, you have to take note that they are expressive and often prefer visual representations and grand surprises to feel they are being cared for and loved. Couple shirts or trinkets are dainty displays of affection. Planned romantic getaways and dinners are still highly regarded when dating. Finally, note that Beijing is one of the largest manufacturers of quality items from basic to luxury. Thus, what will be significantly appreciated are branded, expensive gifts they can flaunt.
Recognize her achievements.
Pride for their dignified way of life is ingrained in every Chinese woman. The Chinese still follow through with the practice of preserving "Face." It represents their reputation and how others regard them. Regardless of age, social status, and life plan, the women of Beijing are natural doers. Do not be intimidated. Her accomplishments are independent of yours. She will still expect you to be assertive and decisive about your relationship and your life in general. Whether you are casually dating or getting ready to be married, the Beijing girls will always look out for you and support you to be the best – not just for her, but for you.
Respect her family.
The Chinese culture centers on family. To both the conservative and progressive Beijing woman, blood ties are essential. The opinion and advice of family members are still recognized, and so if you do not share the culture, you must be understanding of how Chinese elders influence young women's values. Even in the early stages of dating, the family will show their approval or disapproval. They even help find a husband for their unmarried daughters, personally seeking potential matches from other parents (who are also looking for dates for their sons).
In the west, the parents encourage dependence. In China, interdependence is the norm. Chinese families, though it might be overwhelming to others, stay close from dating through marriage.
Conclusion
Like most Asian cities, Beijing is an exceptional example of a metropolis that has gracefully evolved with time while preserving magnificent history and culture. Dating a girl in Beijing entails accepting her traditional roots while fortifying revolutionary gender and role changes. It is a balance that a few will master, most will learn, but all must try to participate in. For a Chinese belle, it is all worth it.