Christmas in China: The Festivities and Traditions
Christmas has come in China, and we're here for it! But let's get this essential fact straight first: Christmas isn't a religious holiday in China. Yet, it has slowly crept its way to the local's hearts and received a warm welcome in the Central Kingdom. 
Over the past decades, younger Chinese generations eager to experience Western culture have gathered to observe Christmas. And if you've come to know how to celebrate Christmas in China better, we're here to give you all the scoops on how the locals observe the holiday.
Let's talk about the Chinese's newfound festivities and traditions and list the best places to visit for a complete Christmas in China experience!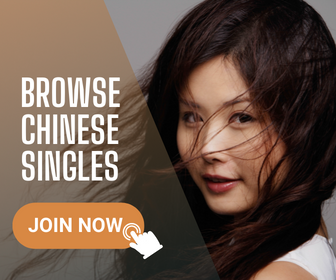 Christmas Festivities and Traditions in China
In many parts of the world, Christmas Day is a Christian holiday celebrating the coming of Jesus Christ. But in China, only about 3% to 8% of the population are Christians, as they banned any form of religious beliefs many years ago. Up until today, the underground Roman Catholic Church members in the country remain theoretically subject to oppression.
Nevertheless, Christianity has been slowly making a spiritual revival—although the Communist Party remains officially atheist. The Vatican and the Chinese State (while unofficial) have been cordial and accommodating for some time. Christian holidays like Christmas have gradually secured their spot on the hearts of younger Chinese generations.
Meaning of Christmas in China
Christmas in China is a novelty holiday of sorts, like Valentine's Day. On days leading up to Christmas, young adults in the country go out on a date with their significant others or hang out with friends.
Some Chinese Christian families place a small Christmas tree inside or decorate lights strung outside their houses. Others also burn candles on their windows. Exchanging Christmas cards and gifts with close friends and family is becoming more popular in China, too.
How Chinese Spend Their Christmas and their Gift-Giving Tradition
While the majority of the Chinese overlook Christmas's religious roots, most devout Chinese Christian households head to church for services in various languages. Afterward, families and friends gather around the table for a hearty Christmas meal.
We also typically hear stories of Santa (圣诞老人 or 'Sheng dan Lao ren,' which roughly translates to Christmas Old Man), Mrs. Claus, reindeers, and their helpful elves. And these are the very characters we grew accustomed to, but it's a bit different in China.
In China, it's all about Santa's sisters and friends, all dressed in adorable green and red costumes. In addition to giving gifts, China's version of Santa plays the saxophone or French horn.
Moreover, exchanging gifts is a growing Christmas tradition in China, and amongst the many is giving apples on Christmas Eve. Many stores in the country have apples wrapped in colored paper or Chinese engraved messages for sale.
People give apples on Christmas Eve because in Chinese, the phrase 'Christmas Eve' is called Ping'an Ye (平安夜), meaning peaceful or quiet evening. It has also been translated from the carol, 'Silent Night.' In turn, the Mandarin term for apple is píngguǒ (苹果 /ping-gwor/), which sounds like the word for 'peace.'
People in China also spend their holidays skating or snowboarding. Famous skating rinks in the country include the Weiming Lake at Peking University in Beijing. The Beidahu Ski Resort is an ideal place to go snowboarding.
Many Christmas-themed shows—including The Nutcracker—are also staged in China for those with a penchant for theater plays. To see spectacular holiday light displays and fake snow, head to exciting theme parks and Christmas wonderland!
Commercial Aspect of Christmas in China
Instead of going to churches to welcome the birth of Jesus, the Chinese spend the holiday going on a shopping spree. Christmas in China became more of a season of shopping and feasting.
Tapping into the festive mood of the holidays, commercial establishments decided to expand their market by attracting shoppers with Christmas sales and holiday-themed products. Many department stores and street bazaars deck their hallways and shops with Christmas trees, twinkling lights, and festive decorations starting late November.
Christmas-themed stalls also line up the busy street bazaars to sell mulled wines and sausages. Christmas trinkets, souvenir shops, and anything-you-could-think-of items are also available in malls for a fun and magical Christmas experience.
Large shopping malls in China even host tree lighting ceremonies to mark the holidays. Street vendors and mall staff often wear Santa hats and Christmas-themed accessories. In parks, you can often see performers play famous holiday-themed acts.
Over the years, locals in the country have developed their unique Chinese Christmas flair.
Ideal Cities to Celebrate Christmas in China
Christmas is significant to people in the West. As cultures gradually link and people in today's time have learned to become more inclusive, the holiday is slowly becoming more popular in China, too. Many major cities in the country also understand the holiday's fundamental meaning. For this reason, they deck them with Christmas decorations to feel the spirit of the season.
In turn, more and more young people are celebrating Christmas in cities where they can truly feel the essence of the season. Take a look at the major cities you have to visit if you wish to get a complete experience of Christmas in China.
1. Beijing
Christmas in Beijing is slowly becoming a thing, thanks to the younger generations in the city that want to experience the West's holiday culture. Usually, young locals mark the holiday by attending get-togethers with friends. To end the night, they exchange presents.
However, Christmas isn't an official holiday in China. As such, most people work on Christmas day—except when it falls on a weekend.
With this, locals in Beijing go on a shopping spree at Houhai, Xidan, or Wangfujing to enjoy the Christmas bonuses and sales. Others spend the holiday at amusement parks like the Happy Valley. Several locals from Beijing also go to Sanlitun to see the lovely cityscape or at Houhai to fully relax.
Beijing's major hotels also host special Christmas dinners. This way, tourists, expats, and locals alike who wish to experience the meaning of Christmas in its truest sense can spend them there.
Nonetheless, Chinese religious Christians go to church first to mark the special day. There are Christmas Eve activities in various churches that will be a sure hit to kids and adults. Most Christmas activities usually start at seven in the evening.
2. Shanghai
As one of the largest cities in China, Christmas is very famous in Shanghai. Most shops in the downtown area deck their shops to attract locals and tourists that want to see the full Christmas action in the city. Christmas carols and jingles erupt in harmony in Shanghai's thoroughfare, too.
If you plan to go to Shanghai on Christmas, be sure to go to Bund, West Lake, and Wuzhen in Hangzhou and Gardens in Suzhou.
3. Chengdu
Chengdu, the capital of Sichuan, is a metropolis in the southwestern area of China.
Known in China as the 'Land of Abundance,' Chengdu has a rich traditional heritage. Due to its solid historical legacies, local and foreign tourists swarm to Chengdu during Christmas to feel its deep and unique Ba-Shu culture. But the best thing about Christmas in Chengdu is their famous hot pots that are to die for!
4. Guangzhou
Guangzhou, a sprawling port city in Hong Kong on the Pearl River, has the best Christmas celebrations and parties!
Many locals from Guangzhou go to Yide Lu to purchase Christmas presents. Christmas trees, ornaments, decorations, food, toys are all available at wholesale prices—a sure hit among shoppers who love to haggle or buy on-sale items.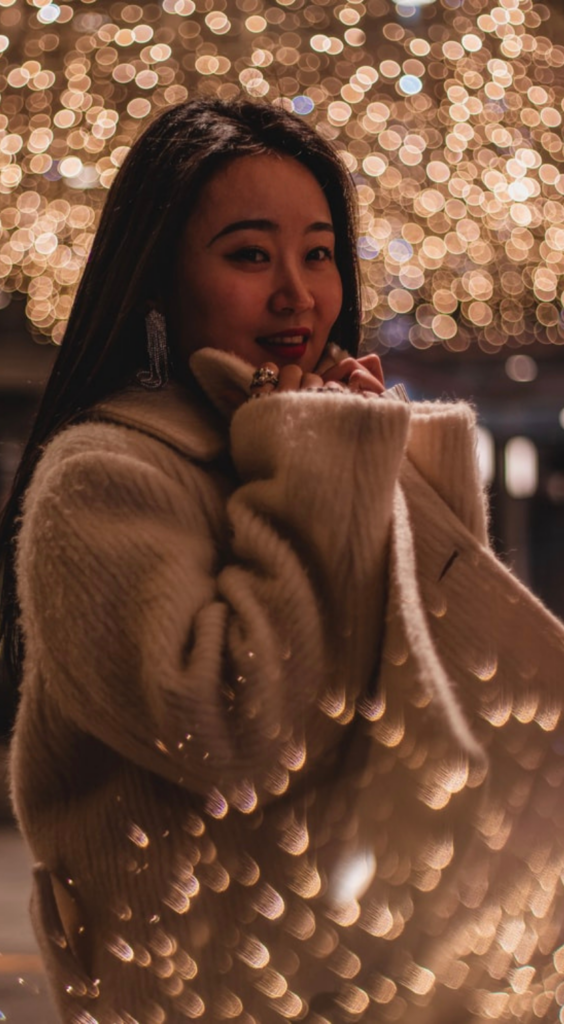 Meanwhile, several young people in Guangzhou also go to HKRI Taikoo Hui to take holiday photographs. Each year the mall decorates its premises with different Christmas themes. Each time, its goal is to serve its shoppers and visitors a Christmas fairytale experience—which they never fail to do.
Bonus: Best Surrounding Regions to Celebrate Christmas
1. Hong Kong
Known for magical holiday displays, fine food, and shopping, Hong Kong is one of the best places to go for a festive Christmas atmosphere. Their two-day public holiday is something tourists mustn't miss out on!
Christmas decorations of every size beautify the city's shops starting mid-November. Couples also come to Tsim Sha Tsui, Victoria Harbor, Lamma Island, or Causeway Bay to appreciate winter holiday decorations and enjoy Christmas Eve parties.
The following day, December 26th, is Boxing Day. It's a traditional day-off for servants in Great Britain and some Commonwealth countries, particularly Australia, Canada, and New Zealand. House assistants, tradespeople, and the poor customarily were presented with gifts.
By the 21st century, it became a day associated with shopping and sporting events. Nevertheless, many employers in Hong Kong during this day of the season still give gifts to their employees.
2. Macau
Sparkling Christmas lights, trees, and many other decorations illuminate Macau's beautiful southern European architecture and Portuguese-style squares during the holidays. Various Christmas activities like dancing, games, and choir singings also add to the region's charm.
When you're in Macau during the holidays, don't forget to take advantage of its low-priced items and delicious Christmas foods, too!
3. Taiwan
There are a plethora of things to enjoy in Taiwan during Christmas. Among the many things to enjoy and see during the holidays are its delicious foods and beautiful architecture. This 'Treasure Island' also boasts a combination of multicultural cuisines from Korea, Hakka, and Japan.
Christmas is an unofficial holiday in Taiwan as it falls with Constitution Day. It marks the confirmation of the Constitution of the Republic of China in 1946. Despite being a secular holiday, most of Taiwan looks like a Christmas wonderland, thanks to the decorations and displays in various shops.

Have a fun Christmas holiday!
The illuminating lights, fun Christmas carols, and hearty holiday food makes for a delightful Christmas cheer. Wherever in China—or its surrounding regions—you're planning to celebrate Christmas, be sure to bring its magical spirit with you. Enjoy and happy holidays!