Exciting Things to Do in China During Winter
"It's the most wonderful time of the year," says the crowd-favorite Christmas song heard from every shopping stall or sung by carolers in China's Christmas fairs.
The snow, crisp and chill December air, twinkling lights, delicious delicacies in every food stall, and the jolly sound of people make for a beautiful winter in China. But do the Chinese celebrate Christmas? The short answer is yes and no.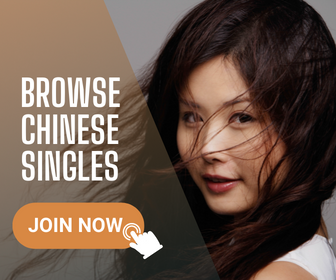 Whether you're here looking for fun ideas to do in China during the winter holidays or simply curious how they spend the season, this article is for you. Let's talk about China's unique and iconic Christmastime holiday activities and the best places to go during winter. Explore with us as well the famous ice castles and lantern festivals in the country. Enjoy!
Winter Holidays in China
Only a tiny number of the Chinese population are Catholics. The majority practice Buddhism and Taoism. Hence, Chinese people do not celebrate Christmas. They treat it as a novelty holiday, like Valentine's Day.
Christmas isn't a thing in the country—they have a different Chinese tradition for it. Winter in China means going out on a shopping spree and enjoying great deals from major shopping stores. Others spend the day out with friends for karaoke or a special someone on a date.
Nevertheless, winter in China is the perfect time to go if you don't want to battle the large crowds. And, everything is a lot cheaper—flight deals, hotel rooms, and tourist attraction admission fees—during the winter months!
The Best of Winter in China
To say that winter in China will be great is an understatement. China has one of the best winter holidays in the world! Street stacks in major cities swarm with performers and souvenir shops. But, there will be nothing better than spending winter in China with a roasted sweet potato in your hand. They also got roasted chestnuts, which anyone can always smell from a mile away as they're so fragrant.
Chinese thoroughfare during the winter holidays also sells Peking Duck Burritos—a must-try! And if you're into sweets, never miss out on their Tanghulu, or commonly known as bingtanghulu. It is a traditional Northern Chinese snack of candied Chinese hawthorn.
China also has the most exhilarating ice skating rinks and various activities planned for its locals and tourists—which we'll talk about in a bit. And when you've come off the ice or felt the crisp winter air, the best way to warm yourself up is by drinking Baijiu. It is a famous Chinese rice wine with an alcohol content of 30-65%.
Baijiu may taste pure ethanol, but you should have a taste of it if your mission is to experience the whole winter in China adventure.
Tips to Survive the Cold Weather in China
Winter in China is no joke. The average temperature typically drops to 0℃ (32℉) every December up until February.
China's trains are heated, so it won't be much of a struggle for you if you get cold quickly. But to survive the cold winter in China, bring some hand warmers and long thermal underwear, which the Chinese call Qiu Yi Qiu Ku. It looks like yoga pants and thin pajamas rolled in one.
You could also bring a down jacket and beanie to stay warm and fashionable at the same time. Winter in China can also be very dry and may damage your skin. So be sure to bring and apply some moisturizer and lip balm before and after going out.
It might even be a great idea to bring hot water bottles—locals believe hot water cures everything from cramps to minor colds.
Winter Activities in China during the Holidays
China's winter activities are one for the books! Below are the best things to do and the perfect places to go for exciting, freezing fun. We also added the exact location, schedules, and admission fees for your reference.
Wrap in a warm and stylish winter ensemble, grab your Chinese local date or family, and enjoy a slice of winter in China!
1. Visit museums
While you're in China, be sure to get a glimpse of their culture by visiting museums. The Shanghai Museum's extensive collection of rare cultural pieces, housing over 120,000 historical relics, is a must-see. If you happen to be in Beijing, go to The Palace Museum and the National Museum of China.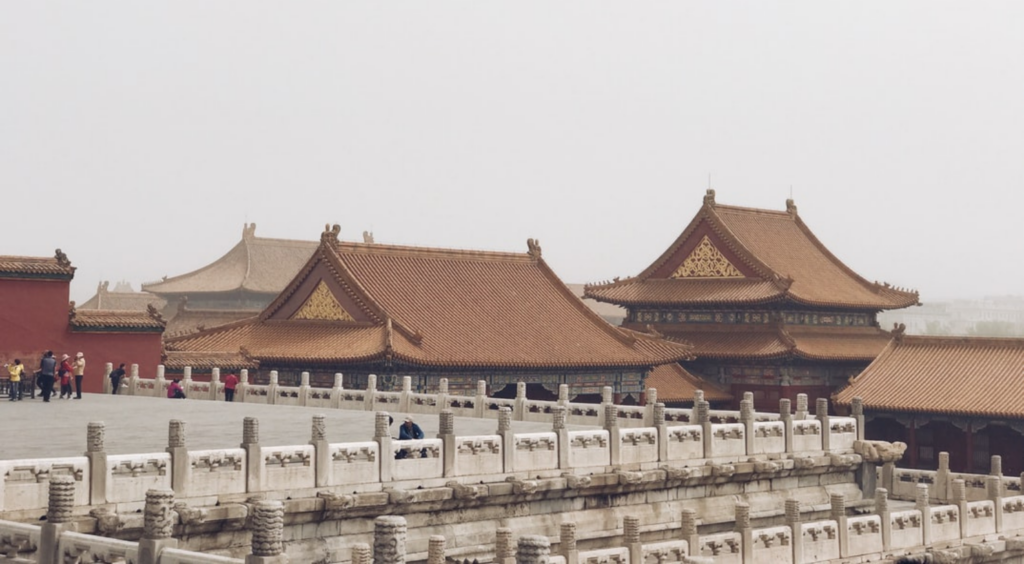 There are over 150 museums in China, all ranging from historical to hi-tech displays.
2. Shop at the local malls and street markets
Whether you're looking for a perfect holiday gift for your loved ones back at home or want to see the Chinese Christmas market in action, check out the local shopping malls and streets.
A lot of local Chinese cuisines are available in many food stalls during the holiday season, from Peking Duck Burrito to Tanghulu. Some classic Chinese souvenirs will also be a must-have when you visit China's local thoroughfare.
3. Ice Skating
Ice skating in China during the winter holidays is famous for a reason. They set the bar high for such activities that tourists go to China to experience skating during winter. Indoor ice rinks and frozen lakes are the go-to spots of many locals and tourists.
There are over ten ski resorts just around Beijing, which are suitable for beginners and advanced skiers. There are also various activities catered to different types of locals and tourists. Included are snow flying discs, chair ice sleds, snow biking, and snow tubing—sometimes drawn by dogs or oversized items.
One of the best places to ski in China during the winter holidays is the Beijing Snow World Ski Resort, Feiyang Ice Skating Center, and Vanke Shijinglong Ski Resort.
Ice Skating Rinks and Resorts You Should Try in China
| | |
| --- | --- |
| Venue Name | Beijing Snow World Ski Resort |
| Location | Xiaogongmen Village, Shisanling Town, Changping District, Beijing |
| Phone | 010-89761886, 010-89761899, 010-89761707 |
Venue Name
Feiyang Ice Skating Center
Location
Yixing Sports Center, Xixi Road, Yixing City, Wuxi City, Jiangsu Province
Schedule
6:00 pm to 9:00 pm – weekdays
10:00 am to 9:00 pm – weekends
Admission
40 RMB – weekdays
60 RMB – weekends
Phone
+86 10 8969 6677
| | |
| --- | --- |
| Venue Name | Vanke Shijinglong Ski Resort |
| Location | Zhongyangfang, Zhangshanying Town, Yanqing County, Beijing |
| Schedule | 9:00 am to 5:00 pm |
| Phone | +86 10 6919 1614 |
4. Ice Lantern Festival
Winter in China transforms into a stunning dream world through the Beijing Longqing Gorge Ice and Snow Festival held annually at Longqing Gorge. The festival features ice lanterns, enormous ice and snow sculptures, and entertainment areas.
The Longqing Gorge area, known locally as the Longqingxia Scenic Area, has towering mountains on both sides, making it extra cold in the place throughout the winter season. In turn, it makes the place an ideal venue for an ice-lantern festival.
Ice and snow sculptures and ice slides enchant the 300-meter gorge during the festival. At nighttime, the illuminating kaleidoscope of lights from the ice-sculpted lanterns adds beauty to the whole place.
The Flower Cave is also a must-see spot during the Ice Lantern Festival. It's a perfect spot if you want to feast your eyes on its beauty while feeling warm.
5. Hot Spring Bathing
Do you know what's another great solution to combat the cold weather in China while having fun? Bathing in hot spring spas!
A nice soak in one of the country's over 3,000 hot springs is an excellent way to enjoy winter in China. Hot springs are geothermally heated natural springs with a water temperature of 5°C (10°F) or above their surroundings. With that, spending half of your day at hot springs will take off the cold muscles in your body, helping you relax better.
The Tianmu Lake Yushui Hot Spring Scenic Area, Longmai Hot Spring Village at Xiaotangshan Town, and Gubei Water Town are among the famous ones in China. The Xiaotangshan Hot Spring Town has been around for over 300 years. According to local legend, the imperial family of the Qing Dynasty (1644-1911) went there to relax.
Hot Spring Areas and Resorts You Should Try in China
Venue Name
Tianmu Lake Yushui Hot Spring Scenic Area
Location
Tianmu Lake Tourism Resort, Fuyang City, Changzhou City
Schedule
1:00 pm to 9:30 pm – weekdays
12:00 pm to 10:30 pm – weekends
(They no longer admit visitors an hour before closing time)
Admission
subject to change according to dates, hotel policy, and other factors
Phone
4001888588
Venue Name
Xiaotangshan Hot Spring Town: Longmai Hot Spring Village
Location
Longmai Hot Spring Resort, Xiaotangshan Town, Beijing, Changping District
Schedule
10:00 am to 5:00 pm from Mondays to Fridays
(They no longer admit visitors an hour before closing time)
Admission
subject to change according to dates, hotel policy, and other factors
Phone
+81 86-223-1733
Venue Name
Gubei Water Town
Location
Gubei Water Town, Simatai Village, Gubeikou Town, Miyun County, Beijing
Schedule
9:00 am to 11:00 pm from Mondays to Fridays
(They no longer admit visitors an hour before closing time)
Admission
subject to change according to dates, hotel policy, and other factors
Phone
010-81009999, 010-81008009, 010-81008010
6. Spin a top in the snow
Locals in China added a fun flair to the old game Spinning Top in that they play it in the snow! The older men in China take off their metal tops, put them in a frozen lake, and play a game called "Da Tuoluo." In English, it roughly means "whip the spinning top."
Like the Spinning Top game, players have to strike the metal top, so it twirls harder and faster. The challenge? It's played on ice. The wild part? Players have to use a horsewhip to keep their tops spinning.
7. Ice Sculpting
Finally, never miss out on the enchanting ice sculpting festival in Harbin!
The Harbin International Ice and Snow Sculpture Festival is a winter festival held annually in Harbin, Heilongjiang, China. The festival follows different themes every year, featuring jaw-dropping ice sculptures, mostly carved in popular Chinese attraction sites. It is now the grandest ice and snow festival globally, and through that, Harbin is easily China's "Winter Capital."
Like Longqing Gorge, Harbin sits in one of China's coldest areas—their temperature can drop to -30 degrees—thus an ideal place to hold the festival.

Enjoy the magical winter in China!
China is a Christmas wonderland. With so many things to choose from around the country, your winter holiday will be unique and excitingly festive. Experience the best winter in China, and be sure to learn their culture while you're at it. Have fun!