The Ultimate Guide to Chinese Engagement
A quick search on Google or social media sites of the phrase 'Ting Hun' and you'll find pictures straight out of a Kevin Kwan book. The bright red color palette and overall opulent details have a beautiful, contemporary novel setting-ish feel to them.
But what exactly is a Ting Hun?
What is a Ting Hun?
A Ting Hun (or 订婚 Dìnghūn) is a pre-wedding tradition observed by soon-to-wed Chinese couples. During this significant event, the bride and groom's families get together to officially acknowledge the upcoming union of the pair and their clans. In essence, it serves as the engagement's formal ceremony.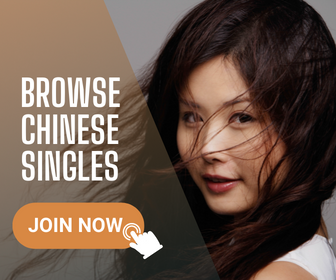 While the traditional Chinese engagement ceremony varies among couples, there are pretty common rituals performed during the event nonetheless. These practices include the tea ceremony, presentation of gifts, and picking a promising wedding date.
What happens during the Ting Hun Ceremony?
Ting Hun is an ideal time for a soon-to-wed couple to express their respect for each other and readiness to honor each other's families and traditions. It represents their enthusiasm to start a life together and the certainty that they can (and will) support each other emotionally and financially.
If you're here to reconnect and honor your heritage by having your own Chinese engagement ceremony, our complete guide below should help.
The rituals
1. Groom carries two bouquets
A procession led by the groom, bearing two bouquets or a box of corsage, commences the Ting Hun. Then, four guy friends or relatives of the groom follow, with each pair carrying a four-layered bamboo box filled with fruits, herbs, jewelry, etc. This thing is called Sin Na (Chinese for 'gift'), which signifies prosperity and happiness for the couple.
2. Bride walks backward
In a Ting Hun, would-be brides enter the room by walking backward. They are typically assisted by their moms or any woman who will be a great role model to them.
The backward walking part is essential as it shields her from any negativity. It's also her way of facing whatever bad luck that may come their way head-on.
Afterward, a married, wealthy, and healthy woman must turn the bride three times before she's finally allowed to meet the groom.
3. Exchange of gifts
Ting Hun is also famous for exchanging gifts between couples and their families. Parents typically give future in-laws any material present, which may vary depending on their financial capabilities.
Whether they're luxurious gifts like jewelry or simple presents like tea cups or pots, what matters in gift exchanges is the meaning behind them. Here are some standard ones:
Eggs as gifts will be perfect as they symbolize fertility. It's also a way to anticipate the couple's future family. Eggs are typically exchanged in meal.
Jewelry conveys each other's financial stability and the couple's capacity to provide for each other. Jewelry is an important phase of a Ting Hun: Parents of the bride would gift the groom any piece of jewelry. In turn, the groom's parents would give theirs to the bride.
Misua (noodles) signifies longevity, whether in life or relationships.
Round-shaped cakes and other confections represent a rich and sweet life ahead—round cakes are ideal as they signify an everlasting bond.
Oranges and pomelos are excellent fruits to exchange during Ting Hun as they symbolize prosperity, good fortune, and abundance.
These gifts are often placed in containers with "喜喜" writings on the cover. This writing is called the Sanghee, which means double happiness.
4. Tea-drinking ceremony
Family is integral to Asian culture, and a Ting Hun is no different.
The tea-drinking ceremony is essential to any Chinese engagement as it generally symbolizes respect in Chinese society. It also represents happiness and good fortune for the couple and their future family.
During Ting Hun, couples will take turns to officially introduce everyone in the (immediate) family while serving tea. Their families are introduced and served tea from the eldest to the youngest.
At this moment, the bride and groom must call their would-be in-laws "mom" and "dad." The betrothed couple is served tea last.
This significant Chinese tradition alone signifies respect. It's also a way of honoring each other's parents. The act alone of introducing your significant other to your family shows how much you respect not just your partner but also your family.
This part of the ceremony is particularly special as meeting the family is essentially a big step in any relationship. It is especially because marriage is more than two people's union, but also of the entire clan from both sides.
Nevertheless, colloquially, the tea-serving ceremony implies that it's already a done deal.
5. Sharing a meal
After exchanging gifts, people will then share a meal with misua (noodles) and eggs as the main stars. This tradition is essential and pretty standard as the eating of misua embodies the betrothed couple's long-lasting relationship.
Eggs, on the other hand, mean togetherness among couples. It is so that when eating eggs, one must cut them in half as everything should end in pairs.
Traditionally, society equates Chinese marriages to raising a large and healthy household. To do this, newlywed couples had to continue procreating to keep the family name going. And, Chinese elders believed eating noodles and eggs would help ensure that. In a way, the foods are an ode to that ideology.
5. Identifying auspicious wedding date
The perfect date for the couple to tie the knot is also vital in every Chinese engagement. Choosing an auspicious wedding date is crucial as it helps increase success in married life.
When picking a wedding date, couples would either turn to the eldest expert in the family or seek assistance from a feng shui master. They'd often check if it were a leap year or if there were upcoming festivals. They'd also take into account the couple's birthdates, time of birth, and zodiac signs.
In short, elders or feng shui masters would pick an auspicious date according to Chinese superstitions.

Bottomline
A Ting Hun is always special, especially when you take tradition into consideration. It's often grand, elaborate, and beautiful. But, it isn't because of these fancy things that make it exceptional, nor the inclusion of age-old practices in the ceremony.
A Chinese engagement will always be memorable because a would-be married couple decides to honor and embrace their heritage. The underlying symbols of the gifts exchanged in the ceremony—warm reception, union of families, long-lasting love, and life—also make the tradition more beautiful.