Dating Platforms in Hong Kong to Find Your Perfect Match
It's great to find your perfect match online. Online dating platforms might not a hundred percent ensure your success, but then again, neither does love.
Whether you're actively looking for love online or in real life, there are still considerable risks involved. But the great thing about the former is that online dating not only helps increase people's chances of finding love despite geographical barriers. It also acts as a bridge between people during a pandemic when physical contact is prohibited.
If you're looking for a date in Hong Kong, these top online dating sites and apps will help you find your perfect match. Our top five will increase your chances of finding love irrespective of your hectic schedule or location.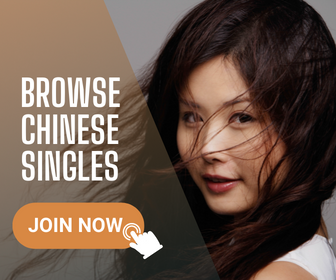 Top Five Dating Apps and Sites in Hong Kong to Find Your Perfect Match
Do you know which of Hong Kong's leading online dating platforms works? Check out the list below to find out:
1. TrulyChinese
TrulyChinese is the ideal app for meeting new friends, developing strong relationships, and finding true love.
Searching for your perfect match is never an easy task. Thankfully, TrulyChinese assists you in your online dating pursuits while providing an enjoyable experience. Allow these amazing features to astound you:
Interest feature
There are so many interesting and attractive people online. Questions like "What should I say?" "How should I respond?" and "How can I sound interesting?" run our minds. And so, it is only natural to feel a little hesitant while approaching them.
Fortunately, you can get beyond that quickly with the help of TrulyChinese's Interest feature.
This app function is pretty straightforward. Look for the heart icon next to the name of an online user you're attracted to locate them quickly. You will immediately alert them that you are interested when you click it—yes, it is that simple! You'll also get a notification if the interest is mutual.
Love search
You can go through Hong Kong singles' profiles on TrulyChinese. To find your match, select the filter option, enter the necessary details, and then select "Update Results". You will soon experience love!
Profile verification
Your security is a top priority with TrulyChinese as it searches for your perfect match. Four methods are available for you to verify your profile: Facebook, phone, camera, and ID verification. The app then creates a badge and adds it to your online dating profile once authorized.
2. SweetRing
SweetRing has years of expertise pairing lovebirds. Yes, they can quickly assist you in finding your perfect match. These are a few of their features:
Monitored regularly
Spam, inappropriate user-generated content, and malicious activity are all reviewed by a team at SweetRing. They boast that online dating has never felt safer through those safety measures.
Private information
Are you concerned about having your personal information made public? SweetRing protects your data—so don't worry! They won't post without getting your approval, which increases the security of your online dating experience.
Matchmaking made easy
SweetRing will help you locate your perfect match in just three simple steps. You first create questions for your profile. Second, respond to their pre-arranged basic questions so other users get to know you. This brings us to the third step, where you and the other users carry on the conversation and, ideally, consider yourselves a match.
3. Lovestruck
Do you want a committed relationship? You can easily find your perfect match with Lovestruck.
Who is responsible for the Lovestruck dating service? A seasoned matchmaker nourishes and aids in your search for a life partner.
The features listed below will advance your online dating experience:

Virtual meeting with your matchmaker
You can discuss your dating objectives with Lovestruck, have your account activated so you can start dating, and have your online dating profile verified.
Pre-arranged schedules
Are you too busy to set up a date because of your busy schedule? Lovestruck will adjust to accommodate both of your timelines.
Your virtual guide
When in doubt, your matchmaker will be there. They walk you through a Live Chat to discuss potential matches, date plans, and date feedback.
4. Coffee Meets Bagel
A breath of fresh air, Coffee Meets Bagel takes a relaxed and simple approach to online dating. It has an appealing appearance and an easy-to-use layout.
With these characteristics, you can see the future of meeting the bagel to your coffee:
Receive a complimentary coffee bean
By using Coffee Meets Bagel regularly, you may easily earn free beans. You can invite friends, share social network updates, and combine your undone chores. Obtaining free coffee beans allows you to use them for any purchase.
Compatibility algorithms
Coffee Meets Bagel use algorithms to connect you with a compatible match. Thanks to their practical algorithm, you will have an easier time finding love in the digital world.
Enough time to decide
Coffee Meets Bagel suggests matches and allows you 24 hours to "like" or "pass" on a suggestion's profile. If you both hit "like" simultaneously, you'll have seven days to get to know each other. The decision to further the relationship will be yours to make.
5. Lunch Actually
Lunch Actually had a successful record of matching single potential love birds over the digital arena after 16 years of matchmaking. It assures value and goal compatibility to provide the greatest matches.
Let the following features aid in your romantic adventure:
Match recommendations
You will be screened and evaluated before receiving a match based on the algorithm in the dating site's system. This system then suggests the best match for you.
Scheduling a date
Love Actually's consultant handles everything for you, from matching to scheduling dinner dates. You'll never again look at first dates the same way!
Pings for potential love
Do you tend to forget things easily? No worries! You and your love match will receive an SMS reminder from Lunch Actually for the big date.

Which Hong Kong dating websites are you interested in trying?
Great love doesn't come often—and you have to take care of it when you have it. True enough, finding your perfect match in Hong Kong takes patience and hard work.
Lucky for you, though, the search for The One can is easier and quicker than you think with the aid of these online dating apps. Use the ideal dating site or app that works to your taste and needs. Best of luck!