Tianjin Expats' Guide to Finding the Best Dates
Tianjin is a breathtaking coastal metropolis by the Bohai Sea in China. Aside from its scenic views, it's also a tourist favorite for its urban lifestyle and dynamic population.
Like most of China, Tianjin is always busy. Regardless of time and day, there is always a chance to have fun, unwind, and get to know people. Because of its social and economic makeup, Tianjin could easily be one of China's go-to locations for tourists.
Other than tourists, Tianjin is also brimming with expats. Thanks to the thriving local economy, Tianjin companies can afford to borrow the talents and expertise of professionals from foreign countries.
Since this practice has been ongoing for years now, the municipality has become more accommodating to foreigners. Aside from having basic amenities like English-translated signs and a more extensive range of exchange rate centers, the locals also accepted expats and learned to love them.
If you fell for a Tianjin local, you might as well shoot your shot.
Tianjin Locals' Impressions on Expats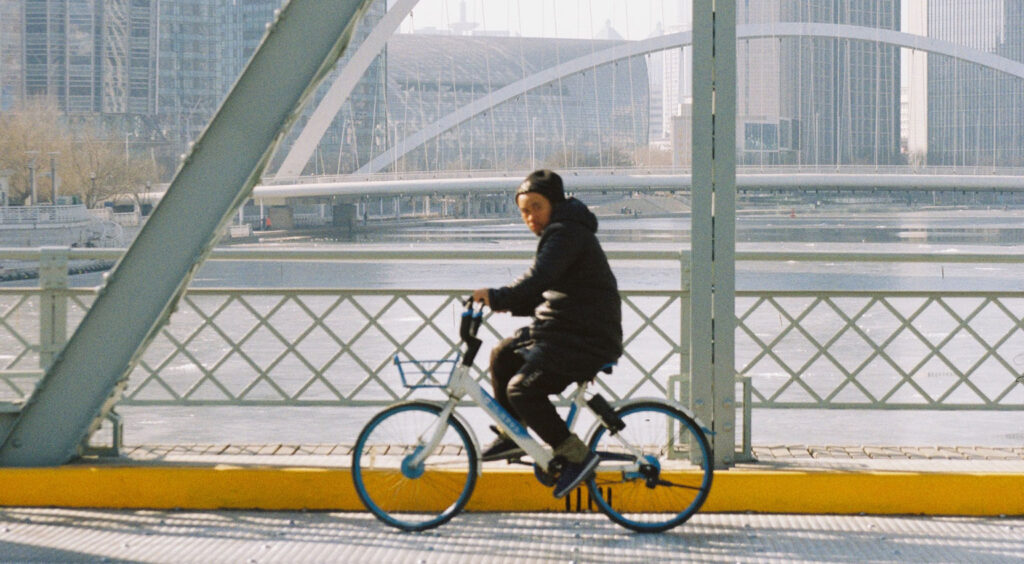 They are kind to foreigners
Most locals from Tianjin are kind to expats. For the most part, they will make you feel welcome. 
However, be careful when dealing with more conservative and older people. While they don't have a standing resentment against foreigners, they are not used to interacting with non-Chinese people.
But aside from said individuals, the locals can be fun, interactive, and reliable companions. If you need help with something, many of them would run to your aid and offer a hand.
They are always interested in you
Chinese people are naturally curious individuals, and locals from Tianjin are no exception. Once you start interacting with them, they will spend more time with you. They would love to hear stories from your home country and its unique things.
Aside from your origin, Tianjin locals would most likely ask about your life. Expect questions relating to your work, lifestyle, and preferences. Once the locals know you enough, they might even introduce someone your age who could be a potential friend or lover.
They could find you intimidating at first
Although Tianjin locals would be highly interested in knowing you and your story, they might feel intimidated by you during the first meeting. Language barrier causes this intimidation.
Unfortunately for expats, especially Westerners, Tianjin is not an English-speaking municipality. Only a few people could fluently speak the language, and the general population could barely complete a sentence.
While a language barrier separates expats from the locals, it's not a complete deal-breaker. If you want to reach out, continue to interact with the locals. If you can, learn the local language.
They are open to dating
It's uncommon for expats to find Tianjin girlfriends and boyfriends. Aside from friendship, a lot of the locals are curious about having romantic relationships with foreigners.
As said earlier, locals find expats interesting. Since Tianjin is densely populated with Chinese citizens, a foreigner could easily stick out in a crowd. Since locals don't associate foreigners with negative influences, it is easier for foreigners to be popular and attract romantic signals from others.
They can treat you like family
Even if you don't end up being a romantic partner to a local, if you get to know them and their family, there is a good chance that they will treat you like their own.
Chinese people are incredibly family-oriented. They don't like it when someone gets left behind, even strangers. As long as you treat them well, the family members of Tianjin locals will continue to care for you. They often express this sentiment by inviting you to dinner with them.
Tianjin Dating Culture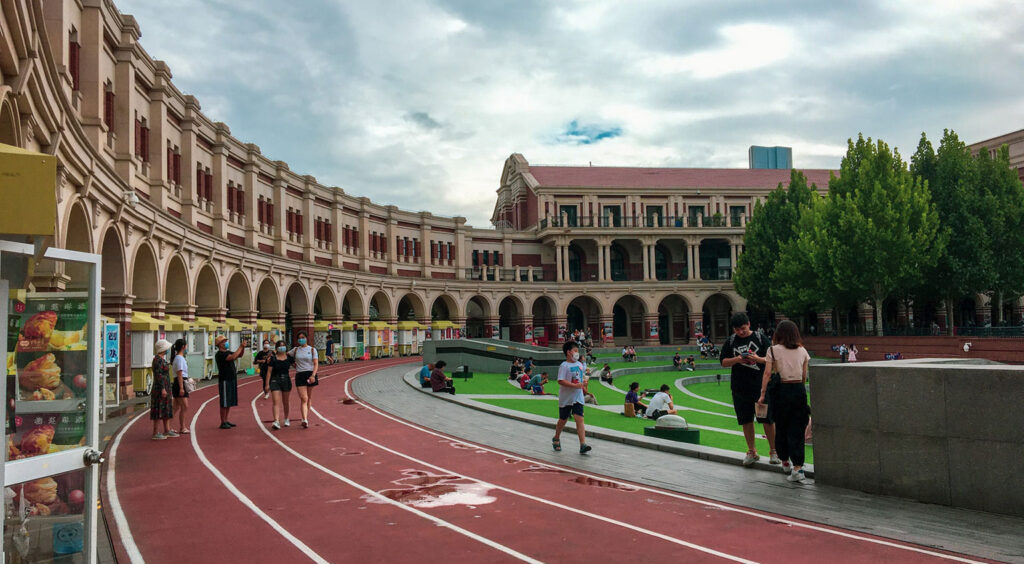 PDA is okay
In Tianjin, it's common to see doting couples utterly enamored with each other. During modern times, the locals have become more comfortable with publicly expressing their romantic gestures. In the West, couples wearing matching clothes and accessories would be considered tacky. However, in Tianjin, it's a common expression of mutual fondness. 
While couples publicly display their affection towards each other, it's uncommon for them to be too sensual. Lascivious acts, such as torrid kissing, will still turn heads and attract daggering stares.
Family influences romantic decisions
Since Tianjin locals are so close with their families, elders and parents often influence romantic relationships. It's common for couples to break up because some family members disapprove of their relationship. Parents and grandparents feel responsible for guiding younger family members to be with trustworthy and reliable partners.
On the other hand, the younger family members feel obliged to honor their predecessors' wills. Dishonor and ungratefulness are two grave sins in local tradition. More conservative families would go as far as disowning rebellious family members.
Locals date more seriously when older
Tianjin locals start to date as early as high school. At this point, most individuals don't think much about the future. They would only want to experience what it is like to be in a relationship.
However, people's attitude towards dating changes after graduating college. As the locals grow older, they start to realize the value of stability and contentment. Other than physical attraction, most individuals would begin caring for emotional compatibility and finances.
Dating is about pragmatism
Aside from family, money matters a lot to Tianjin locals. It doesn't mean that these individuals are scrupulous and have no morals. However, they are relatively frugal with what they earn, and they don't buy things that will not serve a good purpose.
For the locals, dating could be a way to gain financial relief and stability. For many Chinese people, financial capacity is an essential factor to consider when picking a romantic partner. Ideally, they should date others who are in the same social and economic stature as them.
There could be sex before marriage
Unlike most Asian cultures, locals in Tianjin are more accepting of the concept of premarital sex. Still, foreigners cannot expect that the people in the area are as liberated as those living in the West. The idea of "sex before marriage" is still hardwired in society.
Then again, as the municipality modernizes, the people become more open-minded and accepting of the other sides of human sexuality.
If you wish to engage in sexual activities with a partner, be sure to ask first. Whether they allow sex or not, consent is still a prerequisite to any healthy and respectful relationship.
Expats' Dating Hotspots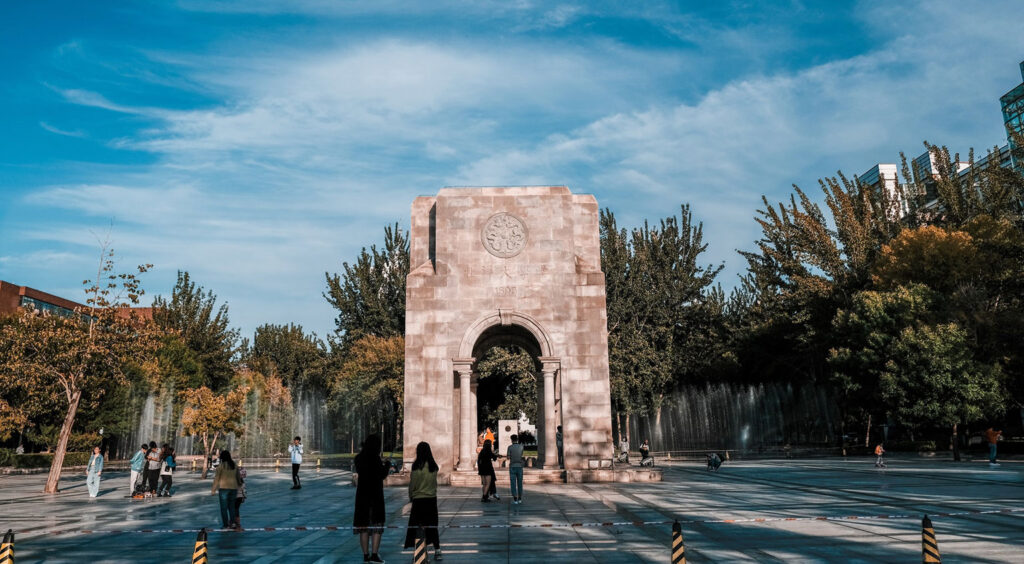 Shopping malls
When trying to meet someone during the day, malls would be the most obvious choice. It's filled with stores that you and your partner can explore. Movie houses are basic yet enjoyable. The gaming arcade can also be enthralling.
Overall, malls are perfect for a first date for expats in Tianjin because the setting is not yet too intimate.
Parks
If you and your partner want some quiet time, public parks are a great option. You can exercise during the early morning and have brunch later. Most Tianjin parks have enough spaces for quiet and intimate mini-dates.
Aside from being thoughtful, park dates can be cost-efficient as you only need to spend on food.
Nightclubs
If you crave crazy music, energetic people, and liquor drinks, explore Tianjin's nightlife.
You will find the likes of Muse Bar, Babi Club, Club CoCo, Vics Club, and The Wei-Ha Pub right at the heart of the municipality. The people there know to have fun and are always down for dancing.
Restaurants
Tianjin's nightlife also has a more toned-down and classier aspect. Not far from the bars, you will also find an array of quality restaurants.
Take your special someone out on a fancy date. Bask in the ambiance of a carefully curated setting and immerse your taste buds in a superb gastronomic experience. Don't hesitate to add a glass of champagne or two.
Online
Being one of the most progressive places in China, Tianjin has a lot of access to digital resources. When it comes to dating, many of the locals already experienced online dating. When you get into online dating, you will be surprised with the range of your options.
China has multiple free dating apps available. However, among the endless choices, TrulyChinese stays on top of many people's lists. This dating app is available on both Apple and Android users. Currently, it has thousands of verified active profiles. Indeed, there will be someone that could be a perfect match for you.

Expand Your Dating Options
Are you new to the online dating scene? It can be daunting to dive into something you never tried before. However, do not fret because we prepared a handful of online dating advice just for you. Learn through the experiences of others as you forge your dating journey. 
At TrulyChinese, we care for your enjoyment, security, and well-being. Aside from fostering a fun-loving environment, we want to create a safe space for anyone—especially for expats! With us, no one will be left behind. After all, everybody deserves a serendipitous meet-cute or two.