An All-Around Guide to Singapore Dating
Finding love and relationships is an experience defined by the places we seek it out of or the people we encounter along the way.
As it is, meeting The One is no easy feat, and having to traverse foreign lands and their unspoken rules makes it all the more difficult. This is why hopeful romantics need to equip themselves with enough knowledge to prevent miscommunications along the way.
If you somehow found yourself in Singapore and are drawn to the Singaporean dating scene, here are a few tips that can help jumpstart your love journey.
Part One: Dating Customs in Singapore
Know the Singapore dating culture
People believe that the dating culture in Singapore is unique and special. The country has a kind of society that is a perfect mix of Western and Asian values. This has influenced the culture that surrounds Singapore dating in different ways.
One of the first things you need to know about them is that Singaporean families prioritize education — and later on, career. You also need to keep in mind that Singaporeans are probably not equipped to talk about sex, intimacy, and relationships as openly as people from the West.
This culture brings up children that think like this: good performance at school means getting a good job after graduation, having a good job will then attract a good spouse down the road. All of that — in that exact order — means success in life. Not being able to do all that meant shame, especially in the eyes of the family.
Knowing this significant part of Singapore's dating culture is already a big step in understanding them.
Know the dating landscape
Newcomers to Singapore dating must know that Singaporeans seek companionship usually in their own time. But a lot of singles in Singapore do not have a lot of time in their hands.
When you try to mingle with them, it will be evident that Singaporeans are very busy with their careers. This leads them to want the experience of a relationship without the complexity of commitment.
A large part of Singapore dating includes no strings attached — and only with people that fit their personal preferences. A lot of rejections might come your way because of this Singapore dating custom.
But not all of them do not want commitment at this point in their lives — it's just that Singaporean singles are naturally conservative. Their reserved personalities tend to get in the way of being overly social and prevent them from jumping ahead into new relationships.
The landscape of dating in Singapore seems to have two sides. One side loves casually engaging with short-term partners when they only have time, no strings attached. Meanwhile, the other side wants a loving relationship but tends to be shy and reserved.
If you live overseas or are a foreigner to Singapore, you might also want to keep these tips in mind. These will allow you to pace yourself when entering the unique Singapore dating world.
Know the qualities Singaporeans find in a partner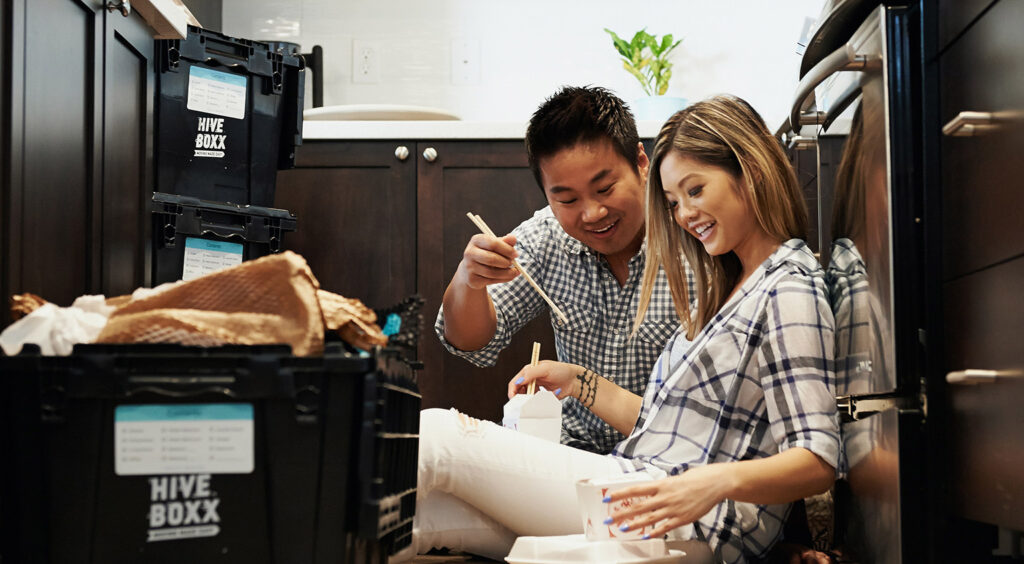 Now that you know the Singapore dating culture and landscape, you might wonder what kind of people Singaporeans prefer when looking for potential partners.
One major tip comes from the fact that Singaporeans value their accomplishments. They like intelligent people with stable careers and good financial standing.
When searching for a partner, they also like clean and presentable people, with the physical features they prefer. Singaporean men like their women beautiful and active in bed so they can spend time with them to relax from work. Meanwhile, Singaporean women look for men who are stable both in career and finances, so they will know that they can be taken care of if she carries children and takes time off work.
These qualities that they find in a partner suggest that Singaporeans choose their partner after considering practicality and their needs in their present life. But then again, beyond these, Singaporeans will not settle with someone they don't love and see a happy future with.
Part Two: Singapore Dating Tips
Know their favorites — and their schedule
One of your fool-proof tips for Singapore dating is finding someone with the same interest or passion as you do.
Like-minded individuals tend to bond faster, and their mutual interests usually help the bond to develop deeper. Both of you will have so much passion when sharing topics you both enjoy talking about.
Apart from knowing their favorites, especially if they align with yours, is knowing their schedule. If you're looking for something serious in your Singaporean dating experience, you have to understand how their day goes.
Singapore has always been busy, their streets full of foot traffic and their population working really hard. Together with their favorites and interests, having their schedule will allow you to know the best time to approach and talk to them.
Always be yourself
People, when in doubt, resort to drastic means just to have someone, such as putting up fake dating profiles.
While knowing the benefits and drawbacks of online dating is essential, these practices always end badly. Lies should never be involved in honest relationships. You, most of all, deserve to experience a kind of love that is nurturing.
Try your best to look good and be honest with yourself. Singaporeans love confidence, and letting your best self shine will have a higher chance of attracting the right person.
Don't be shy to lead and to be led
When exploring Singapore dating, keep in mind that building a relationship needs some degree of intuition and thoughtfulness.
On one hand, it is important not to let your insecurities get the best of you. Some Singaporeans prefer you to take the initiative as they can be very reserved. Be upfront and clear with your intentions as well. On the flip side, though, there are Singaporeans who like taking things slow.
Dating more than one person at a time is also a no-no as they love you to maintain intimacy with only them. It is best to communicate and talk to them at a pace you can mutually agree upon.
Be graceful when accepting rejections
Another thing to learn from this Singapore dating guide is the importance of possibilities.
When the going goes tough and things do not as expected, you have to accept rejections. Heartbreaks are not always the end. There will always be someone you might meet in the right place at the right time.
In the meantime, improve and love yourself some more so you can have better chances in the future. Singles, especially Singaporeans who love successful partners, naturally are attracted to people who carry themselves with high regard and are happy with their own disposition.
Part Three: Where to meet singles in Singapore?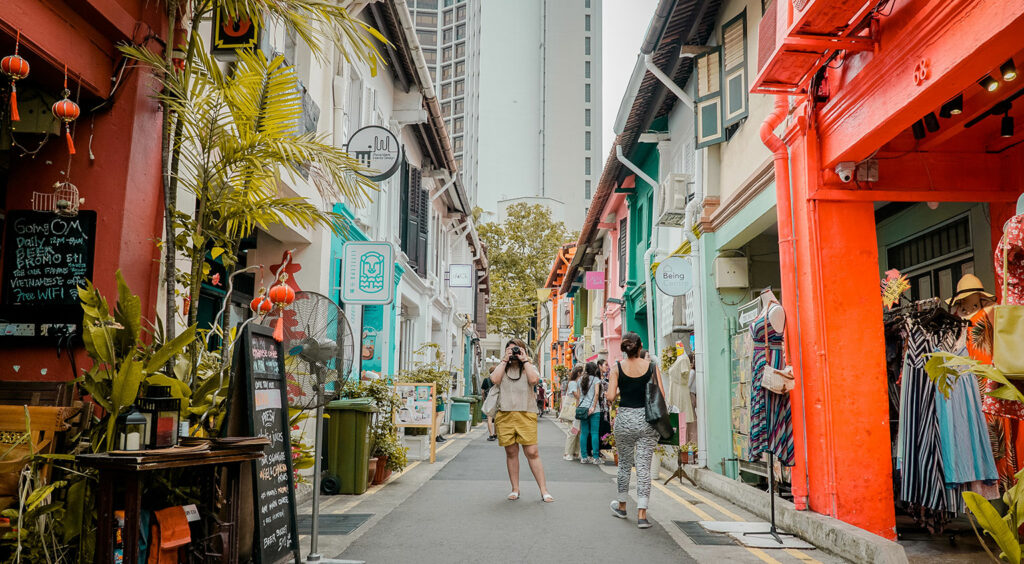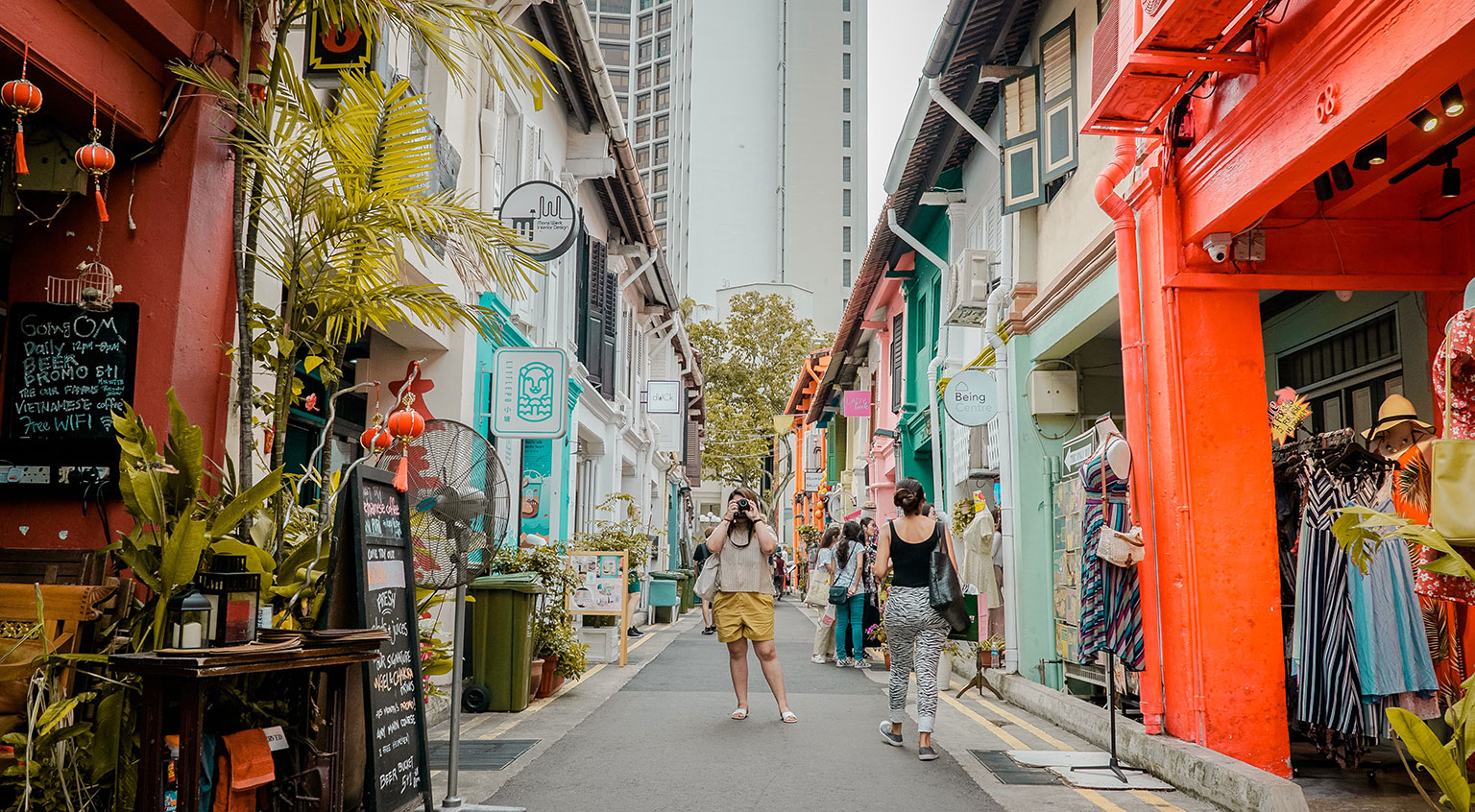 Nightlife
If you happen to be in Singapore, you can scout in bars, pubs, coffee shops, nightclubs, and the like. This will let you in on the experience of the Singaporean crowd and learn how singles in the area mingle with others. Conversations over a drink — alcoholic or caffeinated — can really be intimate and can bring you closer to someone you might love talking to for a long, long time.
Workplace
If you have the privilege of working in Singapore, meeting people you work with is also an excellent way to establish relationships that can mean something more down the road. Take advantage of the office environment to get close to the person you like. Work with them, assist them if they need help, and ask them to enjoy an activity to relax after working hours.
Online Dating Apps
You don't have to force yourself to go out of your comfort zone if it is not for you. If you know that you can make a great conversationalist through chat or calls, then perhaps using online dating apps can be the right choice.
TrulyChinese, for example, is a dating website that offers everything you may need to start your Singapore dating life. You just need to learn the basics and begin a wonderful and easy dating life.

Get started with Singapore dating today
Learning more about the dating basics is a good starting point, but don't be afraid to try your luck and actually enter the dating scene immediately. Experience is one of the best teaching tools, and you'll undoubtedly thrive more and boost your chances of finding a partner if you put yourself out there.
Best of luck!