A Peek into Dating in Hong Kong as an Expat
With its prosperous market economy and cutting-edge technological innovations, Hong Kong is considered the New York City of Asia. As a young foreign professional in Hong Kong, getting to work and live in the region can widen your career trajectory and enrich your life knowledge.
But Hong Kong doesn't only offer career opportunities. They are also home to beautiful landscapes and attractions. And what better way to enjoy beautiful Hong Kong than with a companion. Someone to tour with you and let you see the region's rich culture from a local's perspective. Before you know it, you may have met your significant other.
Let's talk about the beauty in living and dating as an expat (expatriate) in Hong Kong. Enrich your minds and prepare for a beautiful love to enfold.
Hong Kong Locals' Characteristics
Hong Kong was born in a sophisticated mixture of Confucian ideologies and British standards. This has led to the diversity of their rich culture. Hence, the people in Hong Kong are more open-minded compared to other Asian countries.
To keep you in the loop about Hong Kong dating as an expat, here are the locals' modern views on dating and how their customs shaped their current mindset.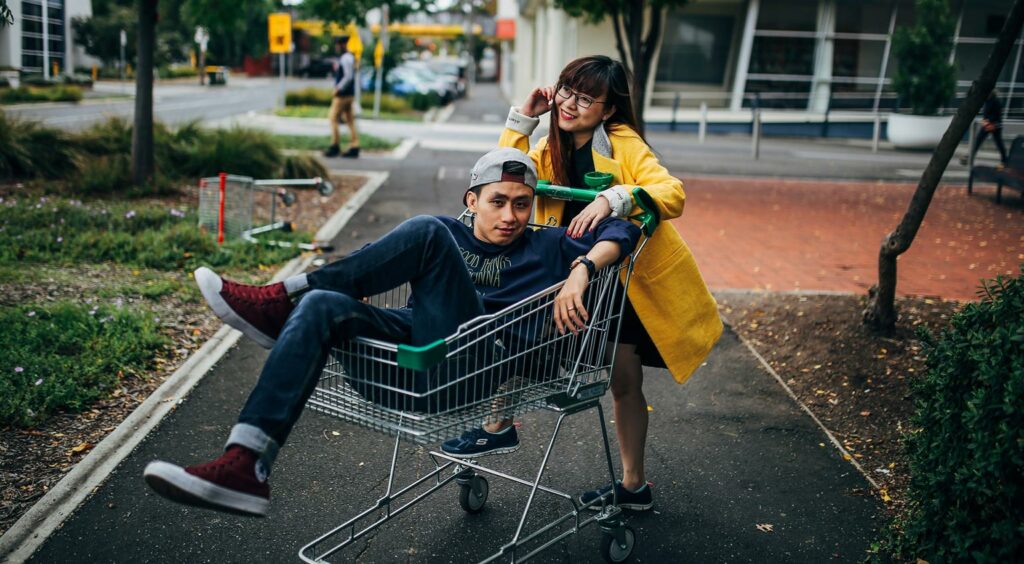 Religion
Hong Kong's rich and complex fusion of nationalities and cultures resulted in their diverse religious beliefs. The majority of Hong Kong's population practice ethnic Chinese folk religions. With this, Chinese traditions play a significant part when it comes to dating for the locals.
Hong Kong locals will prefer someone who can share their views on religion. But regardless of your religious beliefs, they will accept your spiritual leanings. Their accepting nature is due to their adaptive mindset, shaped by their complex ethnic makeup.
Family
Despite Hong Kong singles' progressive mindset, they still value their families' opinions on their lives. Their parents and grandparents are part of their decision-making journey. They listen to them and will seek out their viewpoint on specific matters in their lives. Most of them still even live in their childhood home.
This is notwithstanding the Hong Kongese's financial and emotional independence. They have a tight-knit family culture, which is something they're proud of.
Chivalry
Chivalry is far from dead in Hong Kong. Offering their seat on public transportation, opening the door, or walking on the outside of the sidewalk is still very important. Hong Kongese women look for this in a man, while the men practice this. For them, it's something that shouldn't fade in time despite the casualness of contemporary dating.
Conservativeness
Although a lot of what Hong Kongese are today, including their dating mindset, stems from the British standards, the citizens are still widely conservative. This is especially true among women. In retrospect, this may also be because mainland China's values and traditions influence their norms.
Where Expats Can Meet Singles in Hong Kong
For six consecutive years, a wide-ranging dating survey suggests that about 60% of Hong Kong's singles are more open to dating foreigners. This data is relatively higher compared to their counterparts in Southeast Asia.
With these in mind, we gathered below the best places for you to start dating and find a lifetime companion in Hong Kong as an expat. These three options will narrow down your choices and eventually help you meet your destiny!
1. Through a friend
Having a common friend set you up on a date is a perfect way to meet your potential significant other. You already get to have a brief knowledge about the other person. Additionally, your friend knows you better, so you are sure that they will be setting you up with someone they can vouch for.
2. Through hobby-related clubs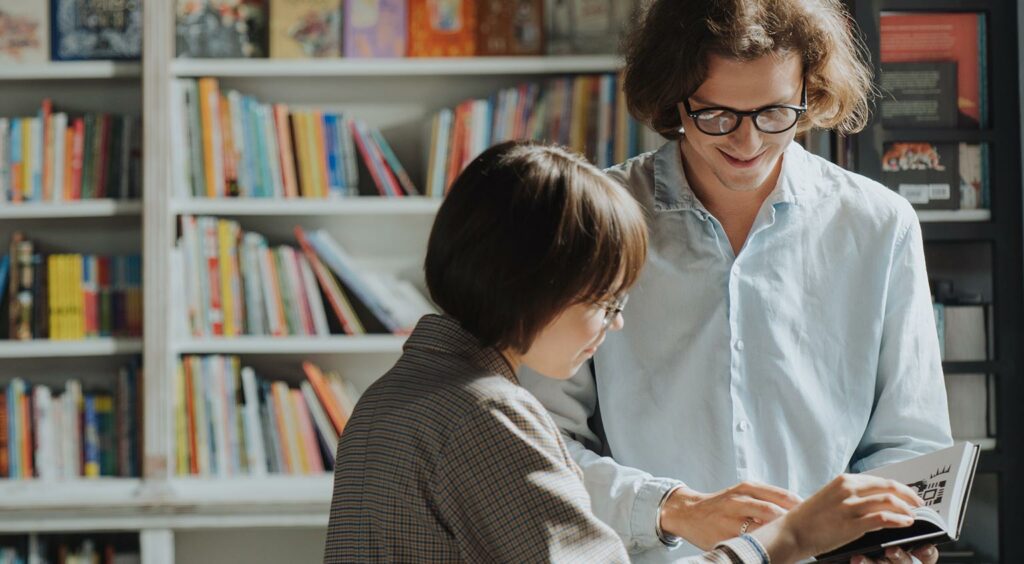 Meeting someone through your book or tennis club will be fun and exciting. Having shared interests with a potential partner means having common interaction grounds. Your hobbies will be the conversation starter, which will come in handy during the first date.
3. Through online dating
Even before the pandemic outbreak, Hong Kong citizens rarely have time to go out on a date. They are workaholics in nature. Thus, going out on a date with someone is not a regular part of the schedule.
To solve this, some young professionals in Hong Kong turn to online dating.
One of the most popular online dating sites in the country is TrulyChinese. It's a fast-growing Hong Kong dating site that provides reliable and high-quality service to its local and worldwide members. Its all-inclusive environment caters to users seeking a serious relationship and those singles looking for a fun and casual date. Its overall user interface is easy to use, with a free membership option for better accessibility.

First Date Tips with a Hong Kong Local
So much of who the Hong Kongers are is due to their rich history. Thus, it may be extra tricky to understand your date from the get-go.
To help you end with a winning smile after a date, we gathered the first dating tips with a Hong Konger below. It will also help lessen any mishaps or awkward scenarios from happening during the date.
1. Consult them on who pays the bill
Women in Hong Kong want a man that can stand by their side. But, it does not mean that men can play the testosterone card on them. As such, women in Hong Kong may get insulted if men pay for dinner. If you're a gentleman who likes to take care of the bill, ask her first if you can foot the check.
2. Let them take care of you
Men, in general, think women need to be protected. This is especially true with Hong Kong men. They will act as the knight, ready to save the damsel. They were taught to be respectful and polite as a child. It is innate of them to be the stronger person in the room, so let them be. Show them that you also want them to take care of you.
3. Know they're quiet on the first date
During the first few dates, your Hong Kong date may be quiet. This is not because they don't want to talk with you. Sometimes, it's even the opposite. For most reasons, they don't want to turn you off when they talk too much.
If this happens, lead the conversation. It may be a smart move to talk about your date's name as it carries a deeper meaning. Or, you could also talk about your recent stay in the region.
4. Don't attempt to kiss or touch your date
If you are a male expat en route on a date with a Hong Kongese woman, be sure to keep your hands to yourself. Women in the region are still widely conservative; they tend to take things slow. Besides their reserved nature, they also take things slower to see how serious you are.
5. Respect your date
Dating a local Hong Konger will always mean getting to know their culture and beliefs. In most cases, these will be different from yours. If you hear something that you feel is too ridiculous, don't say it. Respect their customs and leanings.
It's okay not to have similar views on certain things in life with your date. Besides, it's still the first date. If that something is bothering you, tell it properly, and only when you two know each other deeply.
Bonus Tips:
When on the actual date
Locals often tap their fingers at authentic restaurants in the region to show appreciation to the tea master. If your date happens to do it, join them in showing your enjoyment of the tea by tapping the table with your (two or three) fingers.
When giving gifts
Do not give your date a present that relates to the number four. It's not used in Hong Kong as it is considered an unlucky figure. This is because the word "four" sounds quite similar to the word "death."
Remember also not to give shoes or clocks as a gift. Providing your date a pair of shoes may mean the other person will run away from you. Meanwhile, a clock or a wristwatch is also a tabooed gift as the phrase for gifting it sounds the same as the phrase for paying your last honors to a family member.

Enjoy your Hong Kong dating experience as an expat!
Going out on a date with a person who does not share the same ethnic culture as you is not as challenging as some think it to be. Ethnic culture still represents a significant part of a person's character. But at the end of the day, your Hong Konger date's character is what matters.
We hope our tips and guides above would help you with your future date. Good luck!