The Basics of Kowloon Dating
Kowloon is a peninsula in Hong Kong named after its eight great mountains and the Emperor Bing of the Song Dynasty. Kowloon, or the "Nine Dragons," has a vibrant history, and the culture that has flourished in the majestic place is still thriving to this day.
Work, family, and love life in Kowloon are robust and colorful. It's incomparable even to its neighboring towns and cities. Kowloon's culture is a curious mix of Thai and Chinese, plus other influences (particularly the British), making it one of the most multifaceted places in Hong Kong. Kowloon dating is in a class by itself. 
Dating Culture in Kowloon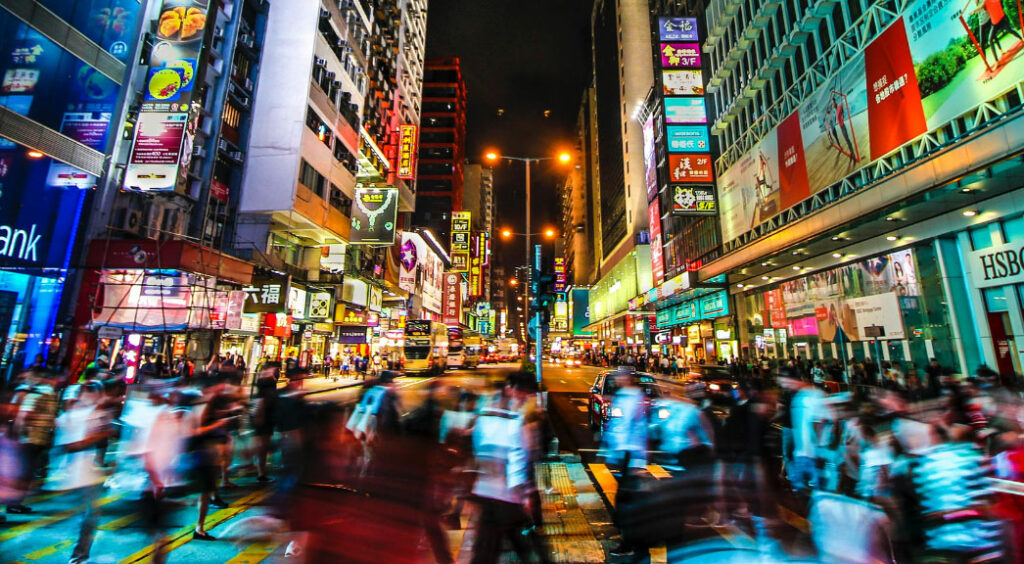 Kowloon believes in both preserving culture and staying relevant through changing times. They apply this principle in every aspect of their lives.
Being Hong Kongers, the people of Kowloon take to heart the traditional ways of the Chinese and incorporate the influences of foreigners throughout history. Their pliancy and perceptiveness are manifested in their professional and personal lives, which oftentimes are dependent on each other.
Kowloon dating decisions are dependent on the family background, financial stability, security, and overall readiness to marry. Like the rest of Hong Kong, Kowloon is a fast-moving, high-performing society, where being productive and successful is synonymous with saying "I care for you." While they appreciate spending time with loved ones, Kowloon people don't particularly feel neglected when their significant others spend most of their time working.
For one, businesses owned and run by family members are typical in Hong Kong. This not only allows them to be with each other while working but also unites them with the common goal of providing and succeeding for the sake of the household.
To put it simply, Kowloon dating is more serious than playful. The singles of Kowloon know how to have fun. However, because of the diligent nature of Hong Kongers, they tend to move on fast from unpromising relationships.
Where to Find Singles in Kowloon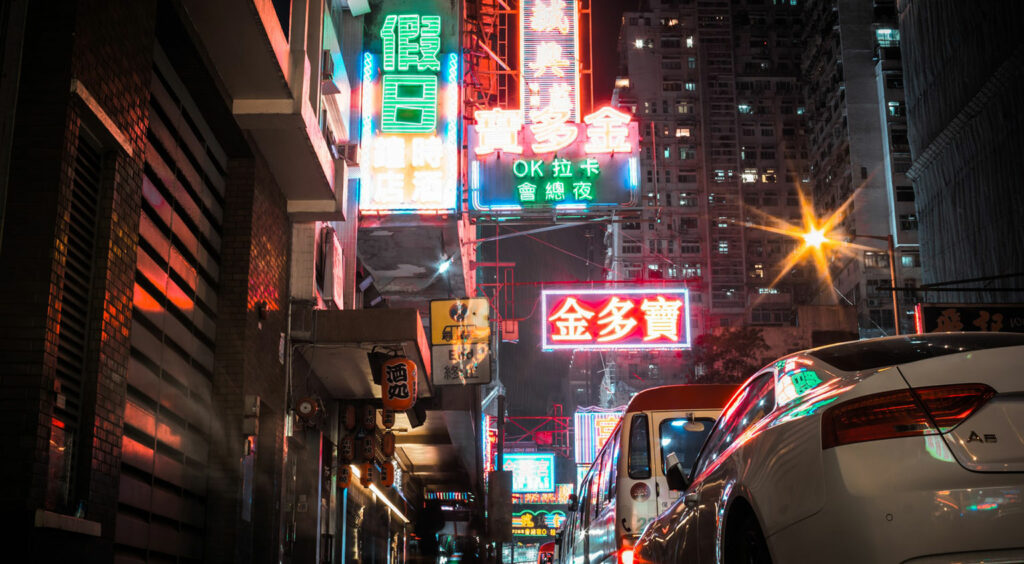 1. Tsim Sha Tsui
Tsim Sha Tsui is known for its sophisticated promenade, towering skyscrapers, luxurious hotels, and restaurants perfect for Kowloon dating.
Along the Victoria Harbour, al fresco dining is popular among locals and foreigners alike who want to enjoy the skyline and the Hong Kong city lights at night. It particularly attracts the young singles of Kowloon who are looking to mingle and meet new friends and acquaintances. The K11 ATELIER Victoria Dockside and the Avenue of stars are also great zones to walk around.
During the day, Tsim Sha Tsui's Chungking and Mirador Mansions are great places to be for the friendly, wandering crowds. The Chungking and Mirador Mansions are enormous buildings composed of shops, restaurants, accommodations, and many other interesting places. There are also retro-themed cafes —like Star Cafe in the nostalgic Champagne Court, a romantic getaway ideal for Kowloon dating.
2. Shanghai Street
Shanghai Street is one of the busiest and recollective areas in Kowloon. The road is lined up with holistic shops and family businesses selling authentic local items. Medicinal oils, tea, kitchen wares, household decor — think of everything under the sun. The street is always bustling with people who shop or wander just to see local items.
Shanghai Street is also one of the locations in Kowloon that locals frequent. You can learn a lot here by observing how they go about their usual days and nights. It's easy to make friends here as the people are accommodating.
3. Kowloon Markets
If you are into shopping or strolling through atmospheric lanes and streets, observing the everyday life of locals, then consider visiting the markets in Kowloon.
First on our list is the Yau Ma Tei Wholesale Fruit Market. It's a town center that surprisingly opens in the dead of night. Stroll through hundred-year-old pathways with other wandering people and make friends along the way. Strike up friendly conversations with lone travelers or shop keepers to score a date or simply widen your social circle.
For a more immersive venture, visit Sham Shui Po, where street markets are set up to sell vintage items. Sham Shui Po is pleasantly representative of the humble and peaceful living of Kowloon locals. You can see it from the architecture to the products that you'll see. It'u78s also home to authentic Kowloon cooking that is Michelin-worthy.
4. Online
The singles of modern times have been taking advantage of the many benefits of online dating. It's time you join the thousands that enjoy dating the better way, and maybe, become one of the success stories of couples who found true love online.
Many would argue that digital technology has taken the humanity out of today's interactions. But the accelerated progress of the world and the people, as well as the pandemic, have shown that the internet is but a means so people can stay connected. With online dating platforms, people can now socialize whenever, wherever — forging relationships even in difficult times.
Kowloon dating is now thriving online, with many signing up to enjoy free, easy, and effective matching. You can download an online dating app through your phone. In a few taps, you can have access to like-minded singles looking for romantic partnerships.
You can key in your preferences on a date, and the app will sift through profiles for you. You can also initiate an interaction with simple, functional buttons. No more awkward approaches or clumsy intros here.

Tips for Dating in Kowloon
1. Be purposeful
Kowloon dating is resolute. They don't beat around the bush as it wastes time — a precious commodity in their busy town. The singles of Kowloon date to marry and will not invest their time and effort in insincere relationships.
When dating in Kowloon, give it your all. Be single-minded and enthusiastic.
Opt for dating spots that will offer you many activities. Also, make sure to have quiet time so you can share conversations. The variety will help you get to know each other better and fast.
2. Be clear right at the beginning
There are different types of people in the Kowloon dating pool. While Hong Kongers generally date with marriage as a goal, they have different views concerning how long the dating phase should last.
In Kowloon, marriage is considered permanent (although there is divorce in Hong Kong). Marriage is a decision with a lifelong consequence. Considering that Hong Kongers require stability before marriage, the dating phase depends on how long the couple needs to attain it. In short, it can be too much.
Kowloon dating can be weighty. Avoid unnecessary pressure by being honest and clear about your intentions and plans right at the beginning of the dating phase. Are you both looking for a lifetime partner or still just exploring? Are you looking to settle in Kowloon or just traveling?
You will both enjoy each other more if you are free of tension. So it's always better to be transparent.
3. Be critical about choosing Kowloon dating platforms
When selecting sites and apps online, you have to be prudent.
Choose the one that is safe and capable of maximizing your chances. Use online platforms that will efficiently advertise all of your assets versus those that focus only on physical attributes. The Kowloon people are not easily impressed with looks. Neither are they easily deluded by material things.
TrulyChinese, one of the fastest-growing online dating sites, is an example of a forethoughtful platform that is simply perfect for the unique ways of Hong Kongers.
When it comes to dating and marriage, the people of Kowloon extol the virtues of prudence and dependability above all else. In response to this, TrulyChinese designed the site so users can showcase their education, career, financial stability, passions, and goals.
The dating site also provides resources and online dating advice to support its members. It has valuable features such as the Translation tool, Show Interest, Add Favorite buttons, and Search and Browse Profiles that encourage interaction among its users.
A bonus tip — make sure to complete your Kowloon dating profile by answering all the information asked, as well as the Personality and Relationship Questions. Completing your profile will mean better chances of genuine matching.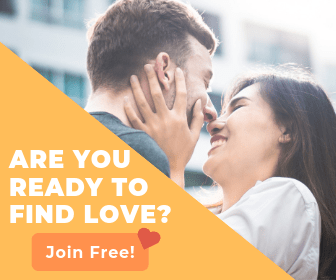 Venture into Kowloon dating today
Kowloon dating is fun and ambitious. If you are the same way, then you will fit right in. Remember, the most important thing is to be true, authentic, and open. In Kowloon, you will be rewarded with a big, loving social circle if you practice these values.
Kowloon may be mischievous and roguish at times, but beyond that is peace and warmth you'll never find anywhere else. Come find the one destined for you to love in Kowloon.