How To Meet Chinese Girls in Guangzhou
Imagine being a single man who's currently in China (a.k.a. the world's most populous country) and trying to figure out how to meet Chinese girls in Guangzhou. A metropolis famously known for its foreign trade, Guangzhou is the capital city of Guangdong, also the most populous province of the mainland.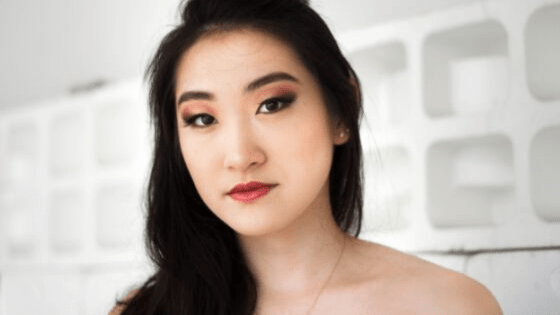 This situation might be a problem at first glance. But if simplified, you're just left with one question that's susceptible to a solution.
Good fortune has come to you as TrulyChinese has the solution to your "how." It's the reason why your eyes are plastered here currently reading this article, as we have prepared a guide for all men about dating in Guangzhou.
Let go of your worries and let everything you are about to read sink into your mind.
First things first
Ignore how populated China or the city of Guangzhou is. Instead, take it as a positive thing. Think about the vastness and diversity of Guangzhou singles you can meet. The local women of Guangzhou are traditional in nature.
They are the conservative ones whose traditions and customs are deeply rooted inside of them, making them a hard choice of date if you are a foreigner. They mostly prefer committed relationships with ideal Chinese men. But if you're lucky enough to find one local Guangzhou girl who is open to dating foreign men, don't waste that rare chance.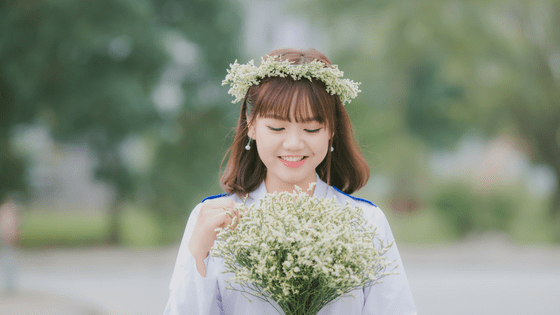 If there are conservatives, there are also liberals. Meaning, you can also meet Guangzhou girls who are open to dating foreign men like you. This type of Guangzhou women have a more global approach or in other words, liberated.
They either come from families from different countries with specific cultural backgrounds that settled down in Guangzhou long ago or from liberal Chinese Families always adapting to the modern ways. So, a foreign man like you should never worry about dating in Guangzhou.
Two ways to meet single Guangzhou girls
There are two easy ways to meet single girls in the capital city of Guangdong, and TrulyChinese just made it easier for you through this read. Whether be it daytime or nighttime, these ways apply to both times of the day with only a few exceptions.
Online
Meeting people online is the easiest way to look for friends and even love. Today's advanced technology has allowed people from different parts of the globe to connect and communicate without having to leave their seats or their homelands.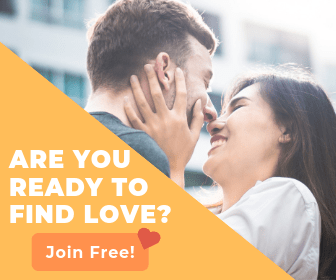 Two people can talk in real-time through chat, voice calls, and video calls. All you need is a fast and reliable internet connection and a computer/handheld device capable of connecting to the internet. The best thing is you can do it anytime you want.
When it comes to meeting single Guangzhou girls online, there are two effective ways to do it. Here they are:
Social Media
It's the age of social media, and almost everyone is in it. Popular social media platforms that allow you to connect with Guangzhou girls are WeChat, Sina Weibo, Tencent QQ, and DouYin.
All you have to do is sign up, log in, connect, and communicate. So easy, right? But that's just the surface. Wait until you read the next one.
Chinese Dating Sites
This one is perfect for men who are currently not in mainland China, but is interested in meeting girls from Guangzhou. There are websites and apps specifically designed for online dating in China, where a large number of Chinese girls are registered and just waiting for their prince charming.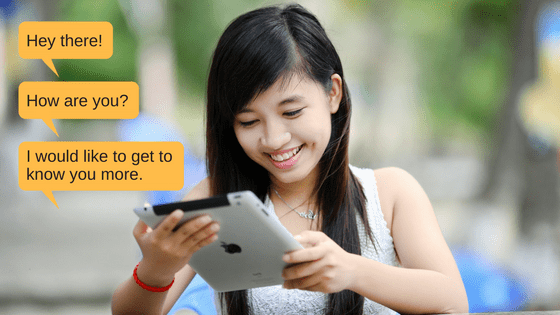 Fortunately, you happen to be in current access with one of the leading and biggest Chinese online dating websites today. Creating an account would only take 5 minutes or less on TrulyChinese. Just provide your essential information such as name, gender, age, country, password, and email address. Account verification will follow to ensure a scammer-free experience for all.
After signing up and verifying your account, you can have fun customizing your dating profile highlighting qualities about you. Along with a recent photo of you, ensure that the information you provide is accurate. This will increase your chances of enticing likely matches.
With everything set, you can now browse for single Guangzhou ladies by random or by using the advanced search feature to narrow down your prospects. That's how easy you can meet your potential Guangzhou date with TrulyChinese.
Relate article: The Best Way To Meet Chinese Singles
In Person
Of course, nothing beats meeting someone you're interested in than seeing them in person. With nice and friendly Guangzhou girls around town, you don't want to miss meeting and getting to know them when they're right in front of you.
Did we mention that Guangzhou girls are real stunners? Yes, they are, especially the ones with the modern approach. And due to Guangzhou's large population, there is a massive difference in their gender ratio. You will have plenty to choose from. Just be mindful of your actions and how you approach them.
Day or night, you won't go empty-handed when you go to these places:
Parks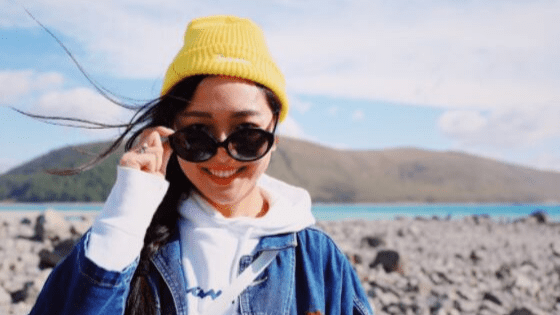 Parks are great places to be if you like to see the real beauty of Guangzhou women on a bright and sunny day. It is highly recommended that you can visit Chimelong Safari Park, Shamian Island, Baiyun Mountain, or Yuexiu Park.
Malls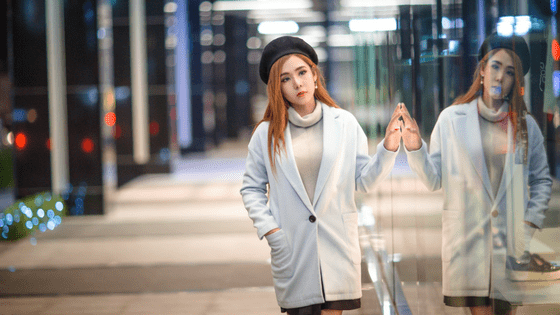 When you talk about or go to malls, it's automatic that women are there in every direction your eyes set upon. Women like to shop, hangout or meet people in malls. In Guangzhou, malls and shopping districts namely G.T. Land Plaza, Victory Plaza, Taikoo Hui, Tianhe Teemall and Pazhou Complex Shopping Circle are the places-to-be.
Universities/Colleges
You can also visit the universities and colleges of Guangzhou where you can meet young college girls who are up for having fun. But keep in mind, they are not allowed to roam around the city at night, so make the most of their time when the sun is still up.
Coffee or Milk Tea shops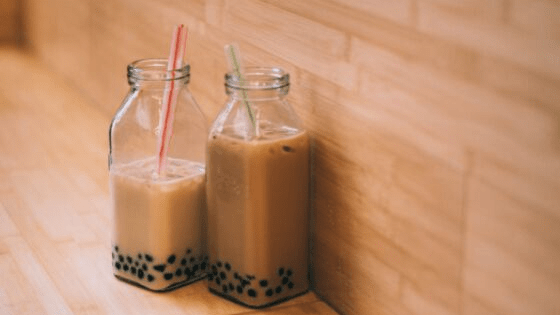 Who would ever decline a nice cup of coffee or a sweet boba? Conversations while drinking beverages are always a good date idea and will never fail.
Clubs
The most obvious place to meet single Guangzhou girls even with the unbreakable traditions and cultural beliefs.
The clubs in this city are as alive as they can be with peak hours starting from midnight until 3 AM. But if you want to avail of the happy hour promos and lesser crowds, 8 PM maybe the best time to go.
Some of Guangzhou's bests that know no shortage of Guangzhou singles are Golf Club, Fei Bar, SOHO, Bound Club, Amigo, Tang, Catwalk Bar, and True Color.
Relate article: Best Places in China to Meet Singles